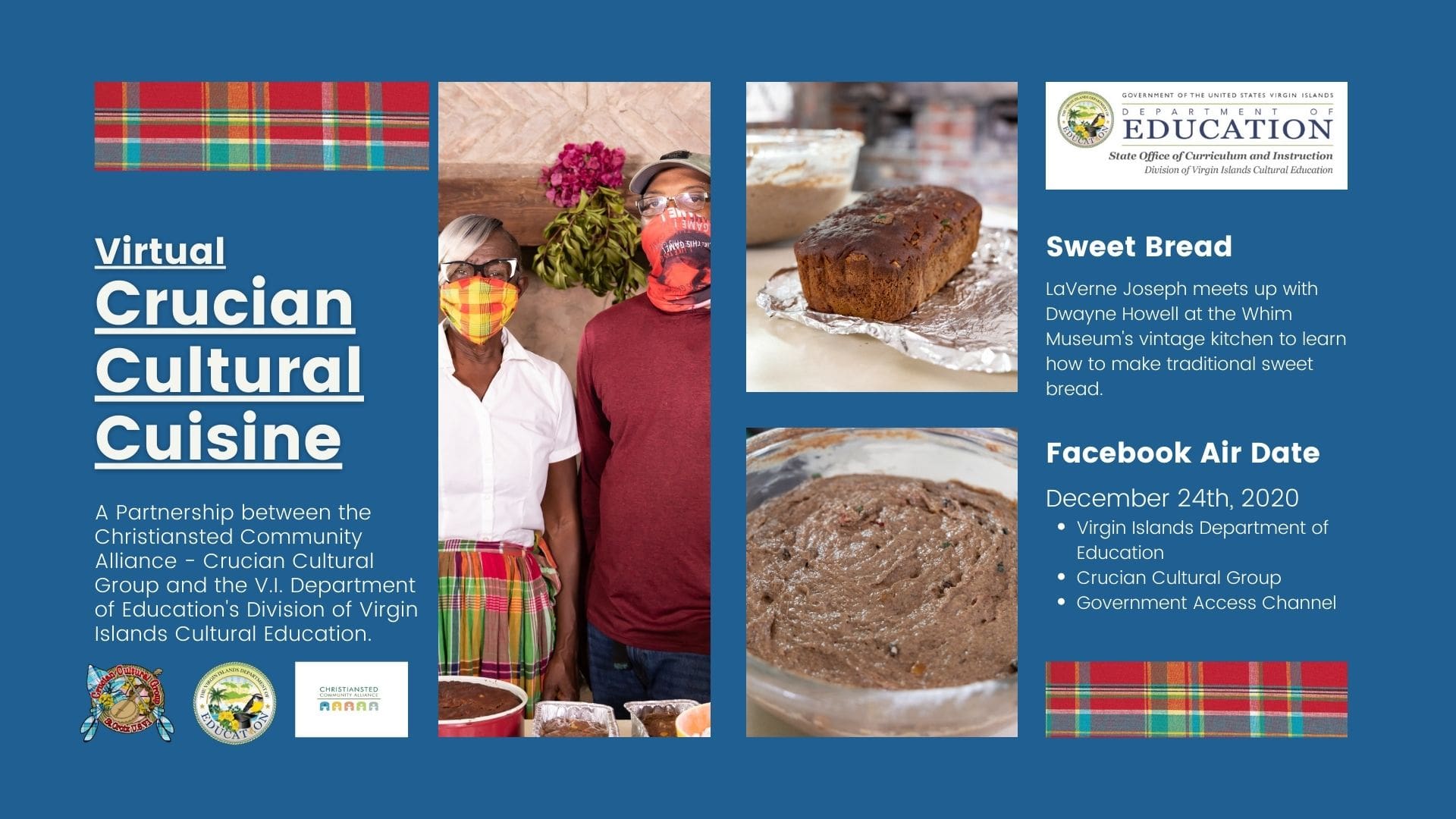 Crucian cultural cuisine will be highlighted every day through Christmas with a virtual cooking series at 11:30 a.m. on the Department of Education's Facebook page.
The Crucian Cultural Group is putting on the series as an effort to further preserve traditional food-ways in the Virgin Islands. They worked with the Education Department's Division of Cultural Education "to show how traditionally our food was prepared, along with the history of it, which is very important," Stephanie Brown, director of the Cultural Division, said in a statement. "We were happy to help them showcase how many of our dishes were made traditionally," she said.
The featured cooks include Sandra Gerard, who appeared on Dec. 21, who prepares guava jelly preserve and greengage with co-host Brown; Norma Pemberton Llanos appeared on Dec. 22, to prepare traditional benye with Sommer Sibilly-Brown, executive director of the Virgin Islands Good Food Coalition; Janet Rouse Cochrane will be there on Wednesday, Dec. 23. She makes traditional Crucian kallaloo alongside Madga Moolenaar of Bayside Kitchen. Dwayne Howell prepares sweet bread with co-host LaVerne Joseph from the Office of Delegate Stacey Plaskett on Dec. 24; and Eleanor Sealey prepares traditional red peas soup on Christmas Day.
Food-ways, Brown said, has to do with understanding one's "identity through food. Everything [Caribbean people cook] might have an African derivative, but because each island was colonized by different countries, we each have a unique way of cooking our dishes."
Brown said using ingredients traditionally available in the Virgin Islands to prepare local dishes is what sets those dishes apart from similar ones.
"There are a number of dishes that are made, but are not being traditionally made," she said. "The influences of our neighboring islands and our international and mainland communities might be changing the landscape of Virgin Islands' food-ways."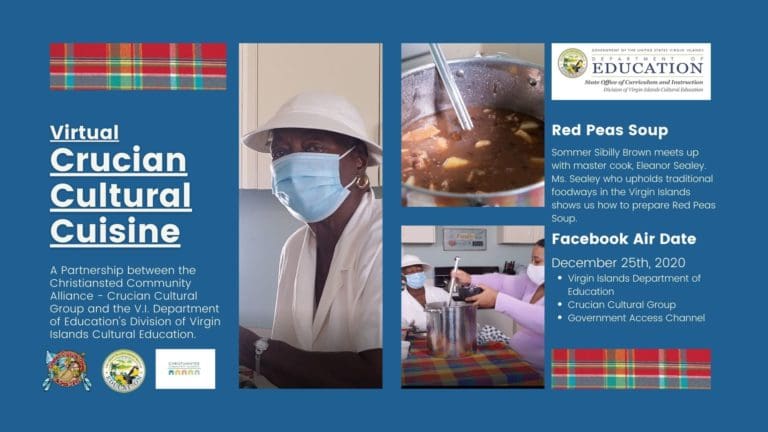 One example of the way in which the preparation of some local dishes has changed is how some residents prepare red peas soup today.
"The reason the soup is red is from the red peas and the boiling process," Brown explained. "But, seemingly, people have been skipping that process, because it's a lengthy process, and are using seasonings and food colorings to make this food red. But it also loses its historical significance and its taste."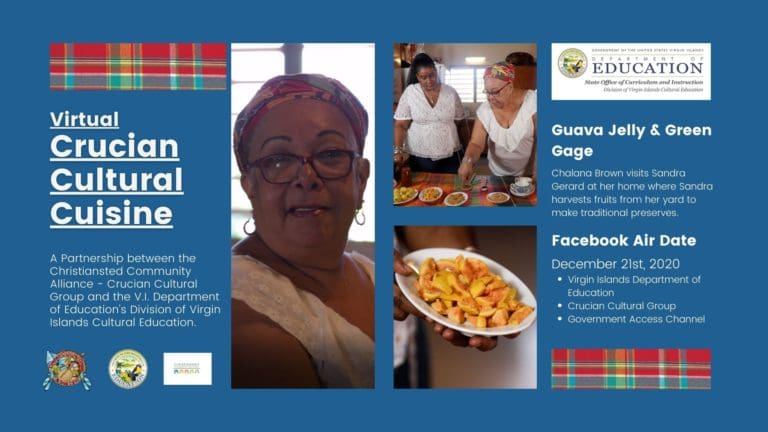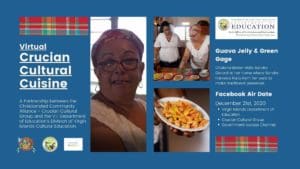 "We have to understand our food-ways and why our ancestors choose red peas – it is because of what was available to them here on the island and it also links us back to our West African roots, where a lot of these dishes are a combination of our West African history, as well as our European colonial influences," Brown said.
Brown said the featured cooks were selected because of their long-standing participation in cultural activities on St. Croix and the preparation of their dishes in traditional ways.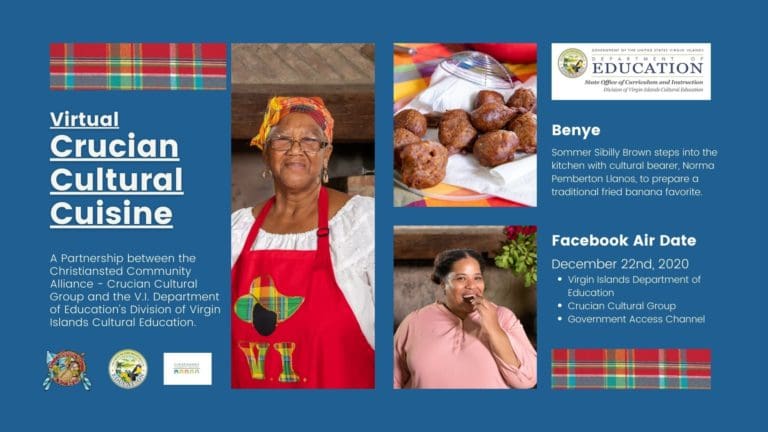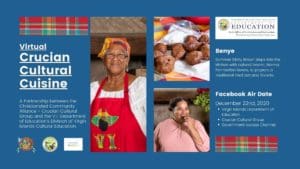 "Since we are not going to have a Crucian Festival this year, this is a good opportunity for them to showcase what they do," she said. Many "still cook the way our ancestors cooked. They haven't changed recipes to make things more modern. They've been doing it from the way persons who may have been enslaved in the Virgin Islands to possibly how persons did it in Africa."
The prerecorded, 30-minute segments also air on the Government Access Channel at 11:30 a.m.