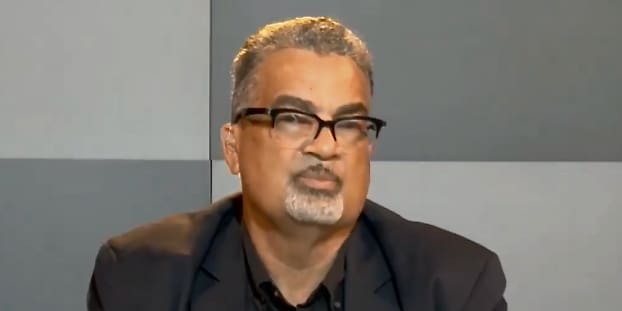 A film production may be coming to St. Croix – if it agrees to spend at least $1.5 million and employ 117 Virgin Islanders – according to a recent meeting of the Economic Development Authority Board of Directors.
The EDA board met in executive session on Wednesday, emerging with a set of conditions for St. Croix Film Productions LLC, which has applied for tax benefits under the territory's STARS Act.
The board did not discuss the details of the production company – who is behind it or whether it is a feature film, for example – and the EDA public information office did not respond to a request for more information before government offices closed for Christmas until Monday.
STARS – Sustainable Tourism Through Arts-Based Revenue Stream – offers cash rebates up to 29 percent and tax credits up to 17 percent, according to the USVI Film Office. To be eligible, productions must spend at least $250,000, hire 20 percent local, include credits such as "Made in the USVI" or "Portions Made in the USVI," along with other acknowledgments, and have a top-tier crew member speak at local schools.
"We have doubled for Afghanistan in Philips Healthcare commercials, Brazil in 'Twilight Saga: Breaking Dawn I,' Florida in 'The Curious Case of Benjamin Button,' Key West in 'Dreams of Gold: The Mel Fisher Story,' Greece in 'A Woman Named Jackie,' Mexico in the 'Shawshank Redemption,' New York City in 'Weekend at Bernie's II,' upstate New York in 'The Four Seasons' and so on," according to the USVI Film Office website.
On Wednesday, EDA board members voted 5-0 in executive session to mandate, among other stipulations, that St. Croix Film Productions LLC spend a minimum of $1.5 million and hire at least 117 residents; commence work within 180 days after it is certified to do so; and provide a DVD and print copies of its promotional materials, including a poster, to the EDA and Tourism Department within 30 days of post-production.
The board also stipulated that the company must give EDA and Tourism officials access to photograph the production for promotional purposes; provide them with its schedule and daily call sheets; and make an executive available to speak to students at the University of the Virgin Islands and St. Croix schools about music, film and entertainment topics.
"I think it's a very good opportunity for the Virgin Islands and residents of St. Croix," said board member Philip Payne.
"Ditto, ditto, ditto," said board member and Agriculture Commissioner Positive Nelson. "I believe if we continue on this trend, we should see good results."
"I hope the community takes advantage of this opportunity," said board member Jose Penn, referring to the local hiring requirement.
"Hopefully we'll be able to get some great opportunities with this initiative," said board Chairman Kevin Rodriquez.
In other business, the board voted 5-0 to extend for six months an earlier resolution that allows the EDA to grant COVID-19 waivers to beneficiaries who are struggling to fulfill their employment and charitable giving requirements during the pandemic.
The move prevents the EDA from coming to the board with a long list of petitions at every meeting, said CEO Wayne Biggs Jr.
In return for building local businesses and hiring USVI residents, approved companies can receive a slew of tax breaks under the Economic Development Commission program, but in recent months many have struggled to fulfill their end of the deal, citing impossible working conditions during the pandemic.
During its decision meeting, the board also voted 5-0 to extend benefits for 25 years for the Buccaneer Beach & Golf Resort on St. Croix.
Elizabeth Armstrong, the third generation of her family to run the resort, founded by her grandfather in 1947, appeared before the commission in October to make the case for continued benefits.
"It is a challenging economic environment, as we all know, and tourism has been particularly impacted by the COVID-19 pandemic. The receipt of benefits is critical to us," she said at the time. "Without benefits, the Buccaneer will not be financially viable."
Editor's note: A previous version of this story listed the required spending amount at $1.7 million; the correct amount is $1.5 million.