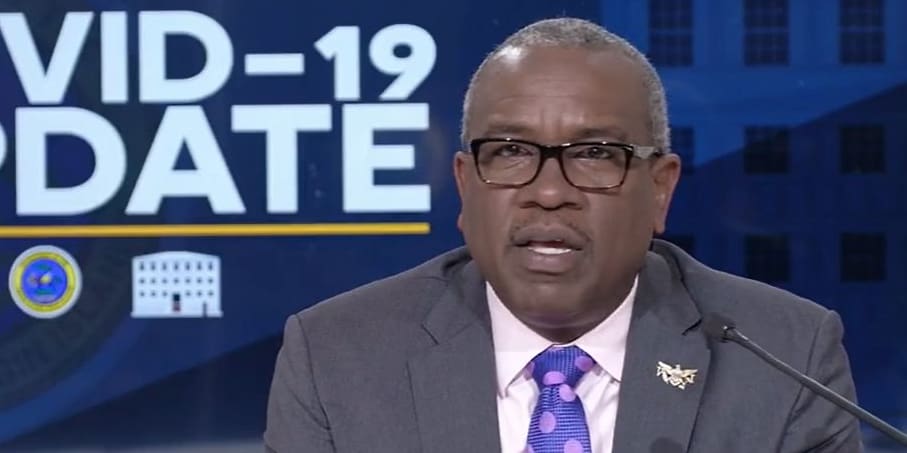 With five dead and 13 injured from gunfire on St. Croix within the previous three days, Gov. Albert Bryan Jr. on Monday put the onus on the community to start turning the perpetrators in, and on those doing the shooting to stop.
The weekend carnage started Friday with the murder of 30-year-old Kevin Jerome, who left his home in Williams Delight only to be gunned down in broad daylight before getting to work. Separate incidents included an apparent home invasion, a shootout at Corner Pocket in the La Reine area and shots fired at the Ann E. Heyliger Vegetable Market in downtown Frederiksted that put the death toll at five by Sunday night.
Speaking Monday at his weekly press briefing, Bryan said the sheer numbers alone make it difficult to believe that no one in the community saw what happened or knows information relating to the crimes.
"We as a community support these criminals – all these bad actors," he said. "We support them because we don't speak up or speak out until it comes home to visit us, and even then, we are reluctant. We direct our anger to everyone but who is pulling the triggers. With 13 people dead or wounded, someone has to know who did what and should be able to talk about it."
Less than 1 percent of residents within the community are "gun-toting criminals," Bryan said, but no amount of progress in setting up surveillance cameras or time spent confiscating guns from the streets will stop a random shootout.
"But you can do something about it and help make sure it doesn't happen again," he said while addressing the community. "We have to more than just create new public policy. What we have to do to protect this community is that we have to feel like it's ours," by phoning in information to the authorities or leaving an anonymous tip with Crime Stoppers USVI.
"We care more about the police and what they didn't do, or the first responders and what they didn't do," he said. "We absolve the criminals of the responsibility of the crimes and we allow them to live another day free on the streets while our friends and family are under six feet of dirt and continue to wreak this havoc on our community. This has to stop now."