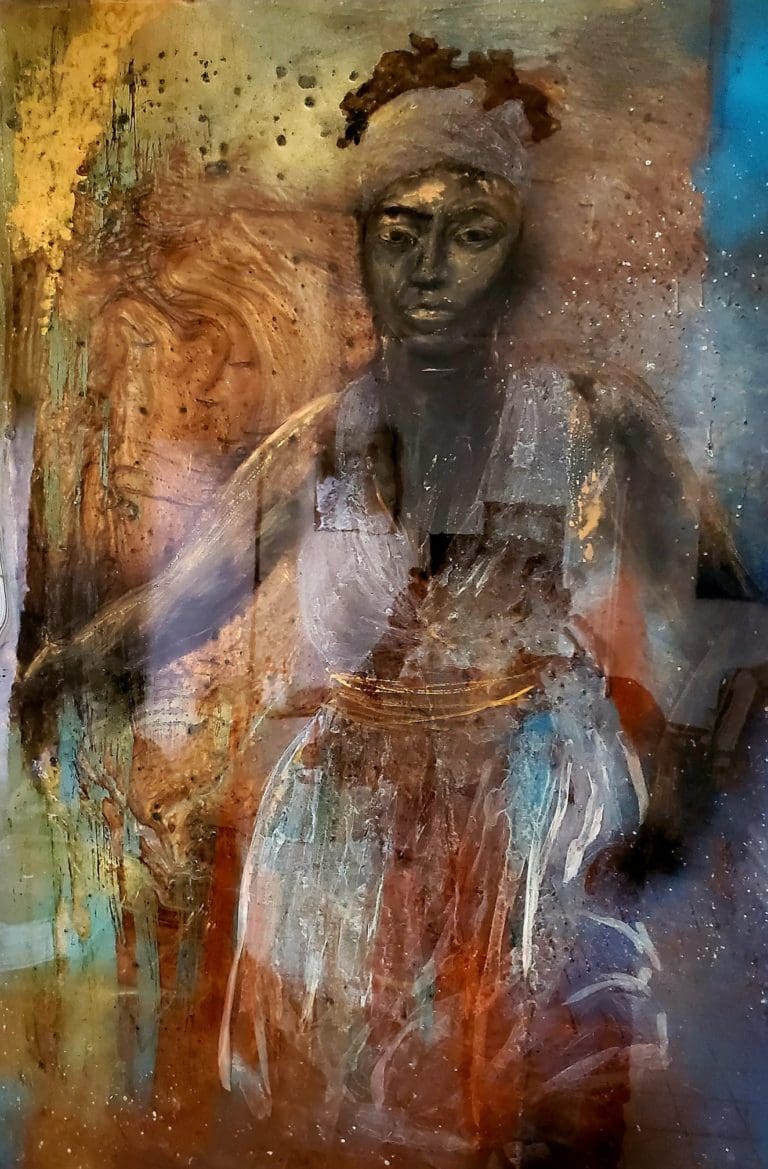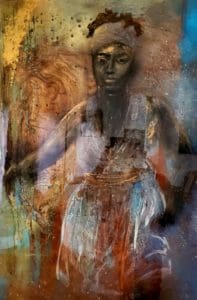 Bajo El Sol Gallery will host an opening for a new exhibit at 4 p.m., Saturday, April 3, in Mongoose Junction, St. John. "The Living Hour" will feature works by multidisciplinary artist Lucien Downes and master woodturner Avelino Samuel.
This will be the first exhibition at the gallery since COVID-19 struck over a year ago. The title of the show references the poem "We Laud the Living Hour" written by early-20th century Virgin Islands poet Cyril Creque, in which he wrote about a changing Virgin Islands with reflection and hope: "To years that lie before We look, with steadfast faith, To greater good in store."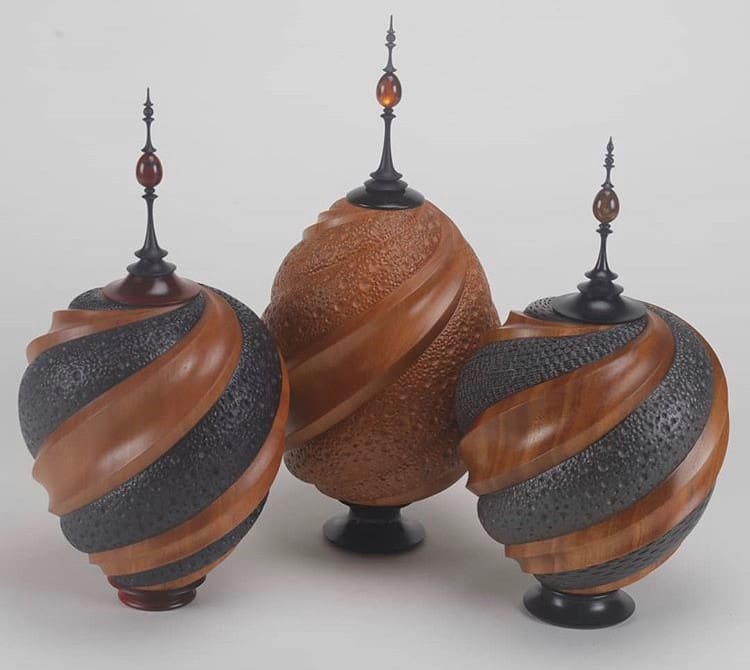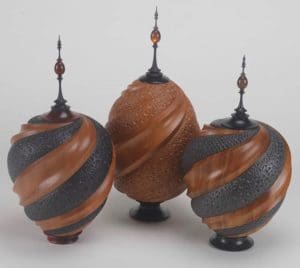 Renowned Virgin Islands chef Digby Stridiron will be serving some of his delectable appetizers; steelpan musician Dax Chouiniere will be playing in the courtyard; wine and specialty cocktails will be served. Bajo El Sol Gallery asks that all those who attend follow current social-distancing and mask-wearing protocols.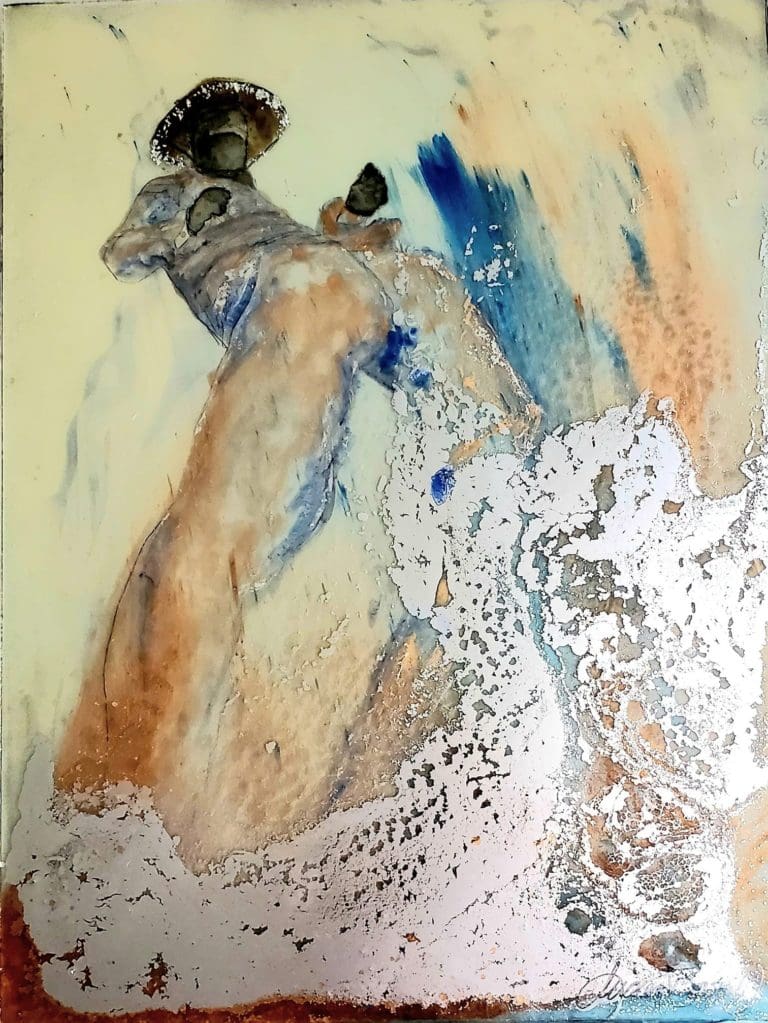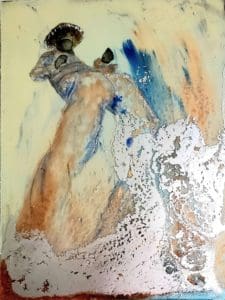 Lucien Downes is a contemporary, Caribbean-born expressionist artist. His mixed media work is composed of spiritual and worldly elements that function independently at times or merge to encompass a whole. He utilizes resin, acrylic, fibers, raw pigments, plexiglass and sometimes found objects to create dimension and depth. He draws inspiration from daily life, spiritual themes, objects, moods and movement.
His work has been exhibited at the Atlanta Hartsfield Jackson International Airport (2012), The Alliance Theater for the Arts (2011), The Caribbean Museum Center for the Arts (2011), Top Hat Gallery (2013), Marjorie Robbins Gallery (2013), The Caribbean Fine Arts Exhibit (2009-2014) and The Caribbean Colour Exhibit (2013-2016), among other places.
He has had several single-artist shows and participated in numerous group shows around the Caribbean and United States. His pieces are displayed in the homes of Maya Angelou, Teddy Reilly and many private collections around the world.
Avelino Samuel was born and raised in Coral Bay, St. John, where he first developed an interest in woodworking at a young age. Today, his creations, both decorative and functional, reside in private collections across the globe. Samuel is highly sought-out internationally for his wood-turning demonstrations, which he has shared in places as far away as Tanzania and Australia.
After earning a master's degree in industrial arts education from East Michigan University, Samuel returned to St. John where he taught industrial arts at Julius E. Sprauve School in Cruz Bay for 30 years, training new generations of Virgin Islands craftspeople and artists.
One of Samuel's specialties is creating highly ornate, hand-turned hollow vessels, primarily from local woods, including genip, raintree, white prickle and West Indian mahogany.  He uses oils, polishes, natural stains and lacquers, as well as a hand-burning technique, to give the vessels their striking textures and finishes.
For information, contact Priscilla Hintz of Bajo El Sol Gallery at 693-7070.