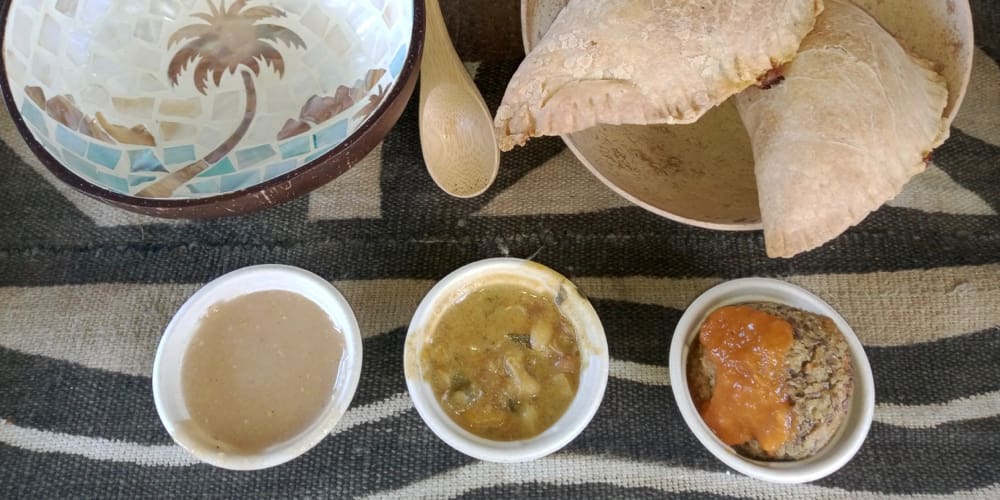 The Farmer's Market on St. Croix was alive Saturday with vendors, music and energy as the community joined with others around the world to celebrate a day honoring workers. Whatever it's called – International Workers Day or Labour Day or May Day – May 1 is a tribute to workers.
On St. Croix, that tribute took the form of an emphasis on two crops. The UCU Kwanzaa Everyday Committee and the V.I. Department of Agriculture joined to present, "Crops That Shape our Lives in the Caribbean: Cane and Corn," highlighting the long history of hardworking people in the islands.
Shalima Edwards, president of Umoja Caribbean Union, said the event was inspired by "a desire to know oneself, knowing the struggles the ancestors here in the Caribbean went through in the sugarcane industry. Their blood, their sweat, their tears, their laboring and producing wealth, but not their own."
"Sugarcane was the number one crop back then, so we decided to highlight that. Corn is a delicacy throughout the Caribbean Various items can be made out of corn, such as cornmeal pop and fungi, and of course our spicy popcorn."
James Baptiste, of Grandmas Backyard, has been a farmer for more than 50 years. His business serves people of all ages, and he began selling sugarcane juice and sticks three years ago.
Baptiste said he "realized people wanted it, and it was not readily available." Now he offers the healthy beverage at the market every Saturday.
The benefits of drinking cane juice include that it is an energy booster, Baptiste said, a diuretic in nature, and it can fight cavities and improve digestion. It is also known to remedy jaundice, heal wounds and provide essential vitamins and minerals, he said.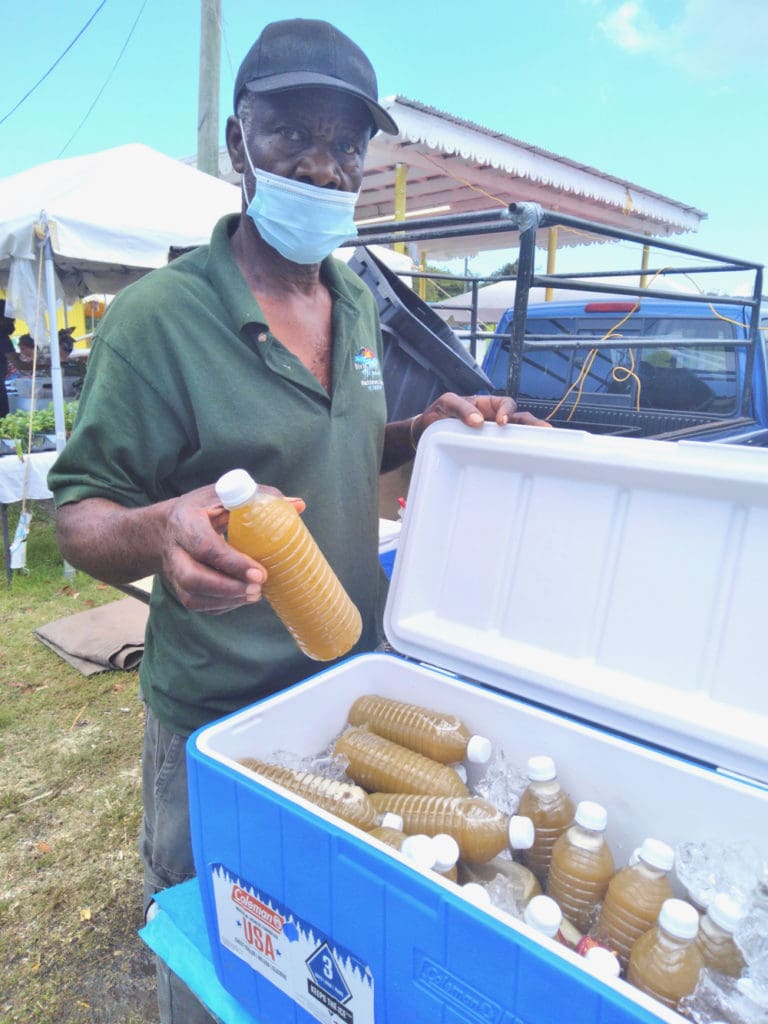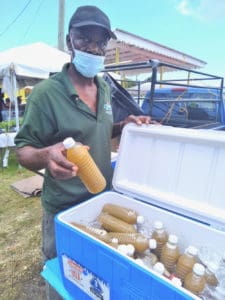 Michael McCarty, one of Baptiste's customers, was born in Jamaica and raised in South Florida. He recalls his father "cutting cane" along with many others who relocated from Jamaica to work their contracts.
"All my life, I grew up around cane and corn," McCarty said. "It's good and it's healthy. Anything that grows from the Earth I gravitate toward."
Some of the vendors, such as Ecoka, prepared foods using the featured crops. Customers were lining up for a taste of his cornmeal pop, ital stew and other savory options.
Malaki, who goes only by his first name and is founder and chairman of Kwanzaa Everyday, said he founded the initiative after observing that "Kwanza was not widely celebrated in the Caribbean and the V.I. We thought about the seven principles being applied daily and promoting it to the community to learn."
The Kwanzaa Everyday organization puts on events throughout the island, including "Unity in the Courtyard," and recently hosted a youth art competition.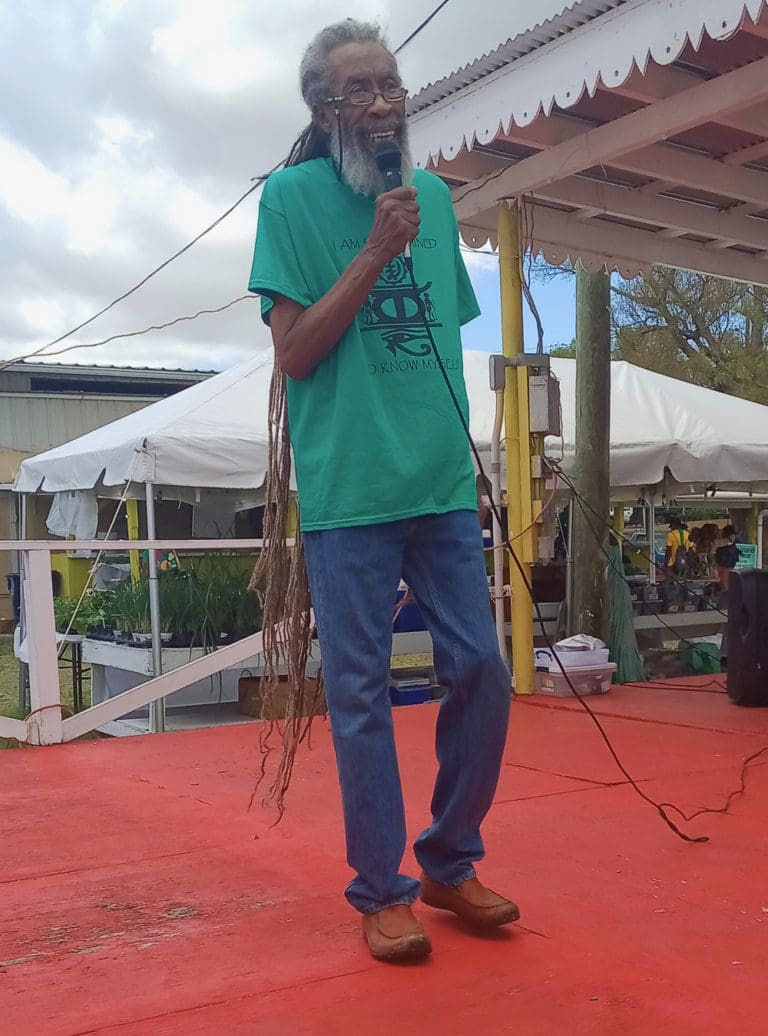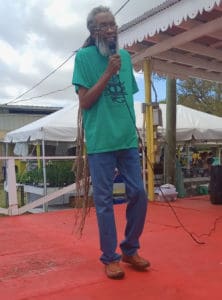 Guest speaker and St. Croix icon Mario Moorhead engaged the audience with the history of enslaved labor in the islands. He touched on labor rights activist David Hamilton Jackson and the "great advantage he had by being an educated man," as his parents were schoolteachers.
Moving into the future, Moorhead encouraged the audience to focus on "land, capital and labor."
Moorhead also proposed the idea of connecting the agriculture and labor departments on St. Croix.
The Farmer's Market is open from 4:30 a.m. to 2 p.m. every Saturday at the Agriculture Fairgrounds.
More information on the Umoja Caribbean Union and Kwanzaa Everyday can be found on the two organizations' Facebook pages.