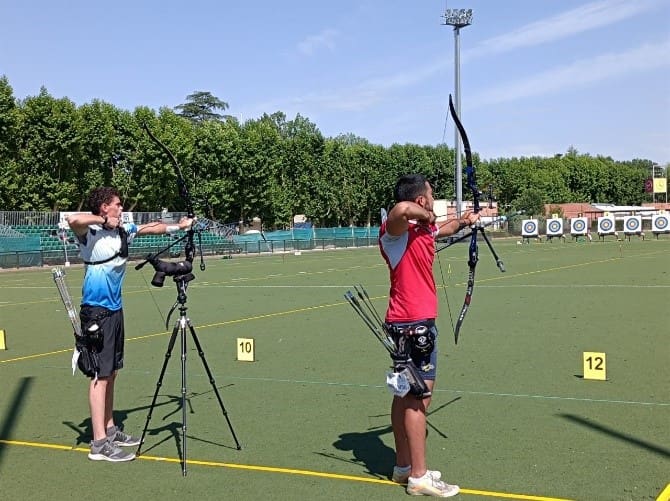 After finishing first in the qualification round, Nicholas D'Amour of St. Thomas finished with a silver medal at the Grand Prix of Spain. He has been training with the Spanish Olympic Archery Team and received an invitation from the Royal Spanish Archery Federation (RFETA) to participate in the Grand Prix of Spain this weekend in Madrid, Spain.
D'Amour finished first and shot his best qualification round score to date, with a score of 683. There were 105 archers participating in the Men's Olympic Recurve Division.
He faced Raúl Bethencourt Santana in the 1/16 round, winning 7-3.  Advancing to the 1/8, he beat Emilo Lucha Escribano 6-0.  In the ¼ round he defeated Manuel Santos del Valle 6-2, and in the semi-finals he beat Diego Guillen Angosto 6-2.
In the finals, D'Amour faced Yun Sanchez Antoku.  Battling back from a 3-1 deficit, D'Amour tied it up 5-5, requiring a shoot-off to award the gold medal.  Both archers shot nines, but Sanchez's arrow was less than 3 millimeters closer to the center, for the Gold Medal.
Nicholas is in Madrid practicing and preparing for the final qualification tournament for the Tokyo 2021 Olympics.  The final qualification tournament is scheduled for June 17-22 in Paris, France.  For the next three weeks he will be training with the Spanish Olympic Archery Team, focused on securing a quota position for the Virgin Islands in the Tokyo Olympics 2021.