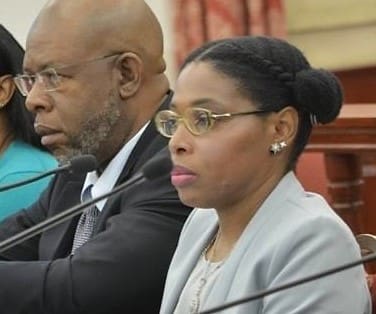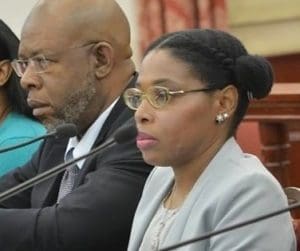 Our home is worth fighting to protect. The air we breathe and the waters we swim in are precious sources of life. We live in homes that welcome God's fresh air, swim in clear, clean beaches, and use rainwater in our cisterns. Imagine our way of life threatened. Stay inside, close your windows, you cannot use your cistern water, do not swim in the beaches, and forever wear your mask. What would you do?
In 2015 when Governor Mapp began negotiating the agreement for the former HOVENSA refinery, we saw the benefits of returning refinery operations to St. Croix. The refinery would provide a much-needed tax and economic base, providing solid paying jobs for Crucians. We were also very aware of the harm the refinery could do to our environment. Surely, history had already established such a fact.
When the 32nd Legislature met to consider the Limetree Bay agreement, as the Commissioner of DPNR, I asked the Legislature to give DPNR funding to acquire and deploy a modern and efficient air quality monitoring system. The system would not only monitor the air quality around Limetree Bay, but also around Diageo, Cruzan Rum, and the Anguilla Landfill. The Legislature did not hesitate and appropriated the necessary funds to start that effort. We at DPNR created a budget for staff, equipment, and a Crucian to oversee the project's implementation.
The project had three initial goals: 1) identify and deploy equipment capable of providing real time data; 2) get baseline data on the air quality/contaminants prior to the restart of the refinery; and 3) create a visible color code alert system where residents could easily understand the current air quality – green = STX Nice, yellow = Fair Conditions, orange = Caution Discomfort, and red = Danger Stop. We did not want a repeat of the past. We were taking control, and this system would be a major step in fostering a different and better environmental outcome for St. Croix.
We did not want to rely on data reported to us from the regulated entities. We also did not want to wait for EPA to identify the harm. This should first be the responsibility of Virgin Islanders on the ground. This initiative, though not perfect, would serve as "the canary in the mine shaft," giving us warnings should conditions begin to deteriorate at the refinery or the surrounding area. This is especially important when degrading conditions are not otherwise obvious.
After the Legislature approved the agreement, DPNR and EPA met with Limetree Bay to develop the parameters of the refinery's restart. I made sure DPNR's Air Pollution Control Program manager and our APC engineer participated in the negotiations. EPA Region 2 was a true partner, working with DPNR to ensure the restart of the refinery met the intent of the HOVENSA Consent Decree, and requirements of Title V and DPNR regulations. During negotiations, DPNR and EPA Region 2 would huddle in discussions and provided a united front on almost all issues with respect to protecting St. Croix. Despite those efforts, it is my understanding that EPA Headquarters in Washington D.C. took a more prominent role, favoring Arclight Capital Partners LLC's (Limetree Bay's parent company) posture regarding regulatory interpretations.
After only four months of operations, we see the results, as conditions at the refinery are causing major concerns in the community. DPNR is not to blame for the upsets occurring at Limetree Bay. We are all aware of the Trump Administration's decision to tip the scale favoring big business over environmental regulations. The Biden Administration appears more environmentally friendly, but unfortunately St. Croix has already been negatively impacted.
I applaud EPA's inspection of Limetree Bay. However, let us be honest, they are here trying to fix the problems EPA Headquarters and Arclight caused. Can Limetree Bay coexist under environmental regulations designed to protect St. Croix? That is a question only Limetree Bay can answer.
Going forward, we cannot rely on industry promises to protect us. DPNR's independent monitoring is the first step, allowing them to take a proactive posture going forward. More importantly, DPNR would be able to quickly determine and notify the public of potentially hazardous conditions and hold the polluter accountable.
When industries destroy our water and air, they will leave. When the tourists find we are dirty, they will go elsewhere. We must remain diligent and vocal to ensure that industry polluters, DPNR, and EPA are fully transparent and are performing as required. We must protect our environment and ourselves! We have nowhere to go. This is our home.
Dawn L. Henry
Editor's note: Dawn L. Henry was the Planning and Natural Resources commissioner under Gov. Kenneth Mapp.