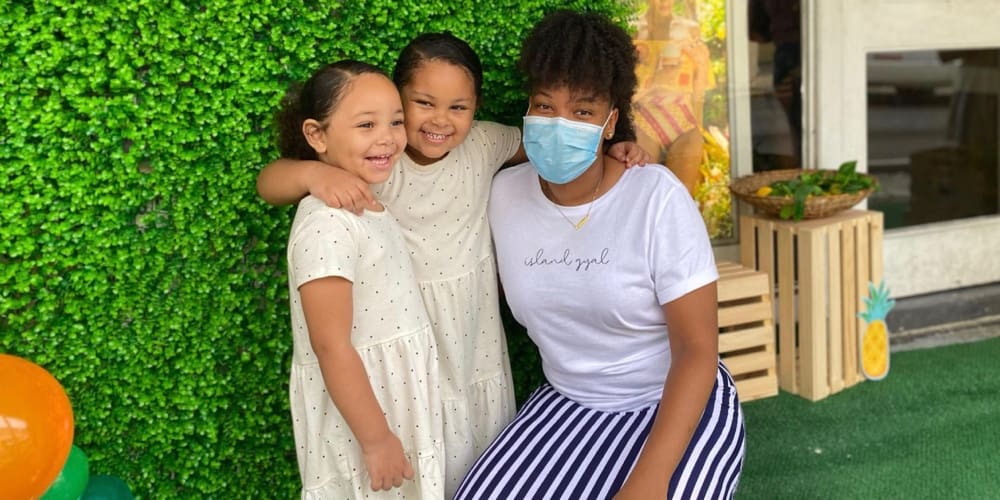 When life gives young entrepreneurs 4-year-old Juliett and 3-year-old Gracie Reid-Ventura lemons, they make lemonade to raise funds for Book 'n Bush Tea and community members who need help.
The girls are the namesakes of their own business, "Juju & CeCe's Lemonades and Treats" and Saturday the sisters held a "Freco and Lemonade" event to support both causes. The event took place at the Cultured Naturals Body Care Store in downtown Christiansted.
Books 'n Bush Tea is a bookstore on a mission to bring the first mobile bookstore to the U.S. Virgin Islands. It promotes and takes pride in literacy through reading. Owner Simfoni Nibbs said the mobile bookstore is being built in Delaware, and when it's ready she will drive it down to a barge in Florida.
"While I'm driving it down, we are going to stop in selected cities where there is a huge Virgin Islands population or a huge Caribbean population so that even though they don't live in Virgin Islands they can experience," said Nibbs. "We need a place to tell our own stories."
Once the mobile bookstore arrives in the U.S. Virgin Islands it will visit all three islands (St. Croix, St. Thomas, St. John).
The other cause for the two young entrepreneurs is to support twin boys Dominic and Dimitri Encarnacion, who were both involved in a vehicle accident on July 11 near the corner of King Street and Smith Street in downtown Christiansted.
Parents Ramone Reid-Ventura and Mikey Ventura both support and encourage their young entrepreneurs to be self-reliant and to give back to the community.
"I was on social media and I kept seeing Books 'n Bush Tea pop up, and I could see that she was trying to raise funding for her mobile library," Ramone Reid-Ventura said.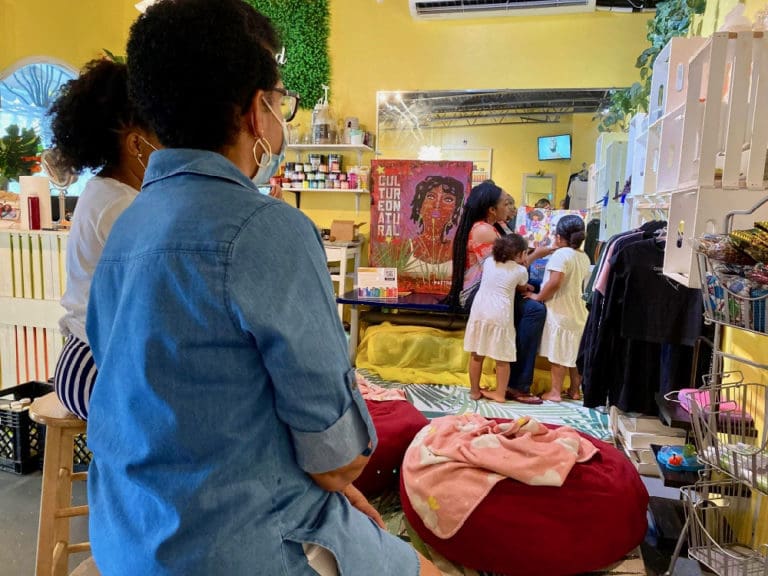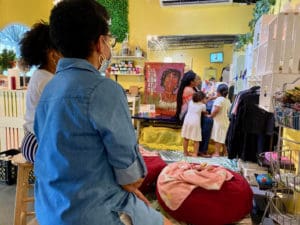 She was impressed because her family incorporates literacy and reading, so she immediately reached out.
"Even though Books 'n Bush Tea is a profit business we saw the pertinence of it," she said.
At the event, Ramone Reid-Ventura read "Don't Touch My Hair," to guests as her daughters took part in the story time. Afterwards, guests were welcomed to purchase delicious naturally made, low sugar, farm to bottle lemonade drink blends, frecos and snacks to benefit both causes.
Anyone who missed the event and would like to still donate can follow JuJu & CeCe's Lemonades and make contact through their Facebook page, or their Instagram page @jujuandceceslemonades. Donations also can be made by calling 340-626-8232.
Cultured Naturals will also be scheduling a candle sale to raise money for Dominic and Dimitri Encarnacion. The candles will be in fun scents and colors such as watermelon lemonade, sorrel 'n' ginger and mango tango, and are set to be released Aug. 21.