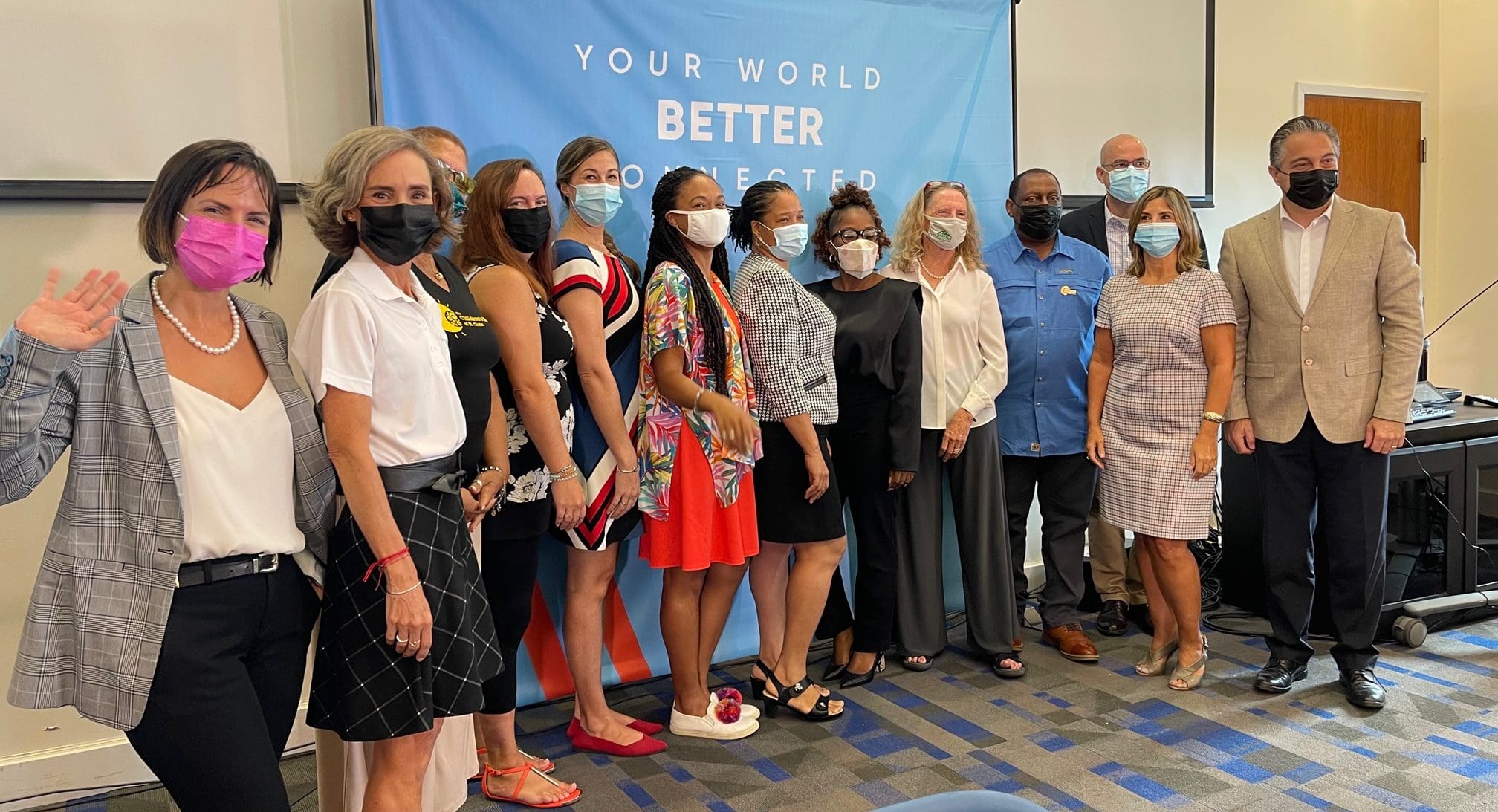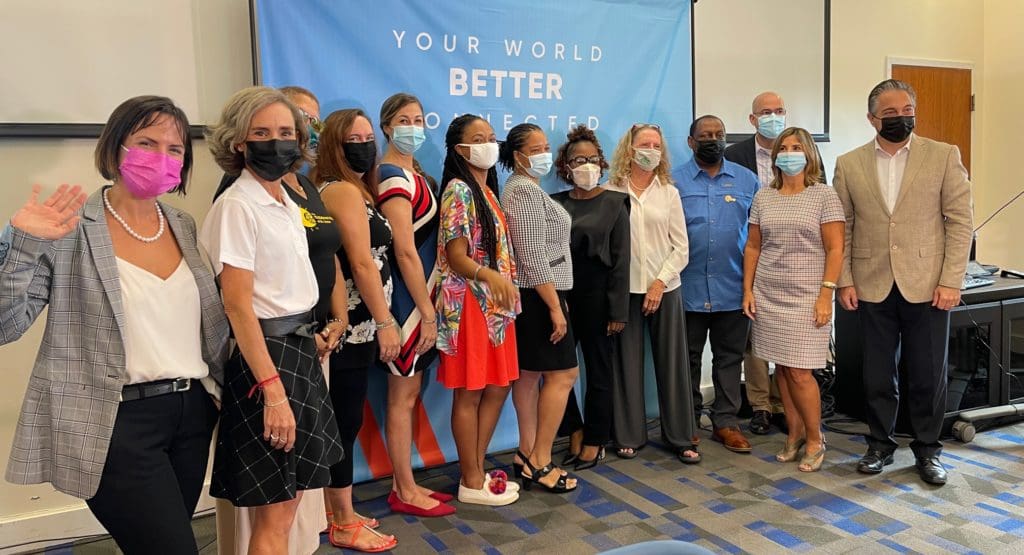 With a special focus on organizations that support youth development and tackle issues of domestic violence, Liberty Mobile USVI awarded Tuesday $100,000 to six local non-profits through its philanthropic arm, the Liberty Foundation.
Among the recipients are the Women's Coalition of St. Croix and the Family Resource Center on St. Thomas, whose efforts, according to Liberty Foundation Executive Director Yadira Valdivia Guevara, align with the company's vision of empowering women and making them financially self-sufficient.
During a press conference on St. Thomas Tuesday, Guevara said that the company has lost two employees to domestic violence in recent months and has continued to partner with non-profits in both Puerto Rico and the U.S. Virgin Islands to develop a meaningful internal policy that is not only educational, but also offers support for others who may be impacted but may not know where to turn for help. Once finished, the policy can also be shared among other businesses and organizations so that the community, as a whole, can take a strong stance against abuse, she said.
Since 1996, the Liberty Foundation has awarded more than $4.6 million in grants to other non-profits in Puerto Rico – where Liberty is based – that impact education, which Guevara said is the "base for the social wellbeing of every country," and promote the development of arts and culture. When Liberty Mobile acquired AT&T's assets within the territory and Puerto Rico last year, the Foundation worked to expand its giving base within the territory, working through the Community Foundation of the Virgin Islands to award an initial set of grants to organizations that primarily work with youth.
The awards announced Tuesday also incorporated similar non-profits, including My Brother's Workshop, the V.I. Children's Museum, the Children's Museum of St. Croix and the Boys and Girls Club of the Virgin Islands.
To identify the organizations, the foundation worked "hand-in-hand" with its V.I.-based team, led by Area Retail Sales Manager Katherine Kling, who also stressed the importance of Liberty's work in the areas of social and economic development.
Kling, who has been with the V.I. team for 26 years, weathering transitions from Cingular Wireless to AT&T and now Liberty, shared that the company's motto, "every connection matters," is woven straight through, spanning the Liberty Foundation and ending with the customer service experience that Liberty delivers to its customers.
"Each transition has brought more technology, more innovation, more sophistication, better customer service and an extraordinary experience, which is at the core of everything we do," Kling said, as she unveiled a new logo, branding and merchandising, which went live in the territory Monday night.
Earlier this month, Liberty Latin America, parent company of Liberty Mobile USVI, announced an agreement to acquire Broadband VI, a fixed wireless internet provider in the territory. The purchase, now pending regulatory approvals required in order to close, will position the territory as a technology hub, drive economic growth, expand tourism, and create jobs, according to officials.