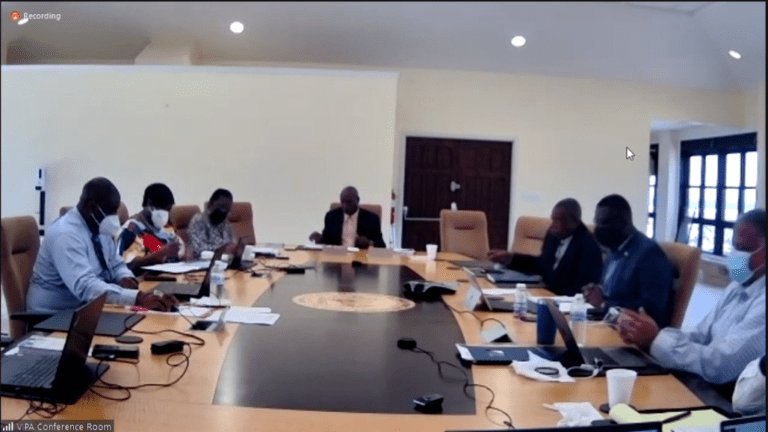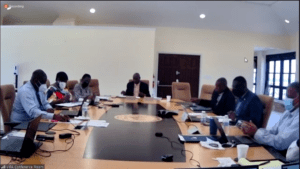 The V.I. Port Authority Board voted on many items during their monthly board meeting on Wednesday, including a 12-month payment plan for Silver Airways LLC/Seaborne Airlines, approving Avis Rent A Car's concession lease, and granting Above and Below Marine Services LLC approval for the Waterfront Fendering Project.
Tensions were raised at the start of the meeting as board members argued over who should be elected as the board's chairperson.
"It is my understanding, and legal counsel can correct me, if a person is appointed in a board position, until they are replaced with another person, that person will so remain," said Kevin Rodriguez, who is vice chairman of the Port Authority board and chairman of the Economic Development Authority.
After much banter back and forth between members of the board, recess was called, and the board went into executive session for further discussion. Rodriguez was voted to chair the remainder of the day's meeting.
The first item the board voted to approve was a recommendation to allow Silver Airways LLC to settle its debt with the Port Authority. The company was approved to make a down payment of $250,000 and then monthly payments of almost $17,000 over the course of one year. Port Authority Executive Director Carlton Dowe, said, "I believe that this is a good situation to remedy what has been going on for quite some time."
In addition, the board voted to approve Caribbean Crafted LLC to open a concession at the baggage claim area of the Cyril E. King airport. The company will provide an assortment of alcoholic beverages to patrons. The subject of leasing space to G&S Auto Rental at the Gravel Lot on St. John, however, was met with much difference but was eventually approved.
Tourism Commissioner Joseph Boschulte and Rodriguez both said they felt it would be a great opportunity for a local to acquire the space for use. But they wanted to take the rate, the number of spaces, and revenue sharing into consideration before approving.
"We're trying to get something from a property that has been sitting. Right now, there is very little coming in," said Dowe. "So, we can continue to do what we're doing and get very little, versus trying to come to a medium where we could get somebody to go in there."
"What we're doing here is an effort, like Mr. Dowe said, to generate some income," said Deborah Washington, property manager for VIPA. "There are a lot of people who want to come into the Gravel Lot, and we don't have much parking."
In addition, Virgin Islands Enterprises Inc., also known as Avis Rent A Car, was approved to assign their lease to International Rental and Leasing Corp., which is the franchisee of Budget Car Rental on St. Thomas. The Port Authority board also voted to approve Above and Below Marine Services, LLC for contractual services to provide and install marine-grade rubber fenders along the waterfront in downtown Charlotte Amalie. The project will be funded by the V.I. Public Finance Authority Funding Act No. 8454 (Bill No. 34-0036).