On Saturday, April 23, from 3 p.m. to 5:30 p.m., Friends in the Courtyard will hold their second annual fundraiser – BINGO in the CMCArts Courtyard at 10 Strand Street in Frederiksted. Jay Weiss, manager of the Caribbean Museum Center for the Arts, and Sayeeda Carter, contributing artist, give the details in the following interview.
According to Jay, over $3,000 in prizes will be available to winners. The proceeds of the fundraiser will support CMCArts, Friends in the Courtyard, and children's art programs in local schools. There will be a cash bar and appetizers by Barb's Bites. Seating will be limited. Register at https://www.cmcarts.org/event-details/bingo-in-the-courtyard. See the flyer for full information.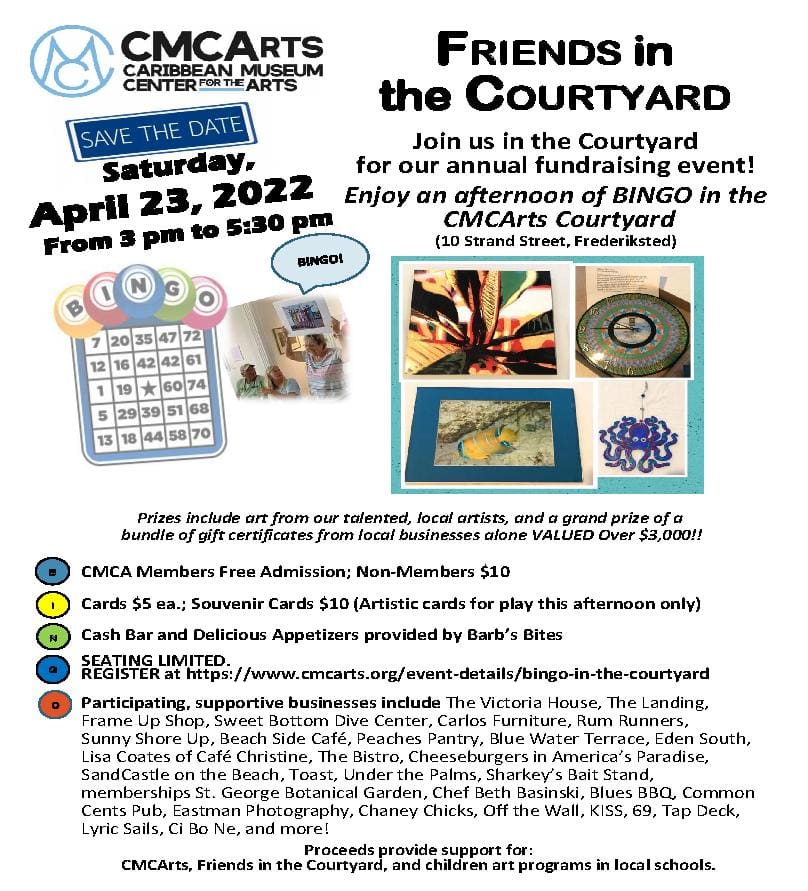 The CMCArts – Caribbean Museum Center for the Arts, situated along the waterfront in historic Frederiksted, provides many activities throughout the year to all ages. It provides a setting for art and performance alike or just a quiet place to relax.