A new store in Red Hook, St. Thomas, gives Liberty Mobile two things: a quick connection for customers on St. John as it ups its locations to six and a new partnership with Spearhead, a nationally recognized telecom brokerage and internet technology services firm that boasts clients such as Verizon and Comcast.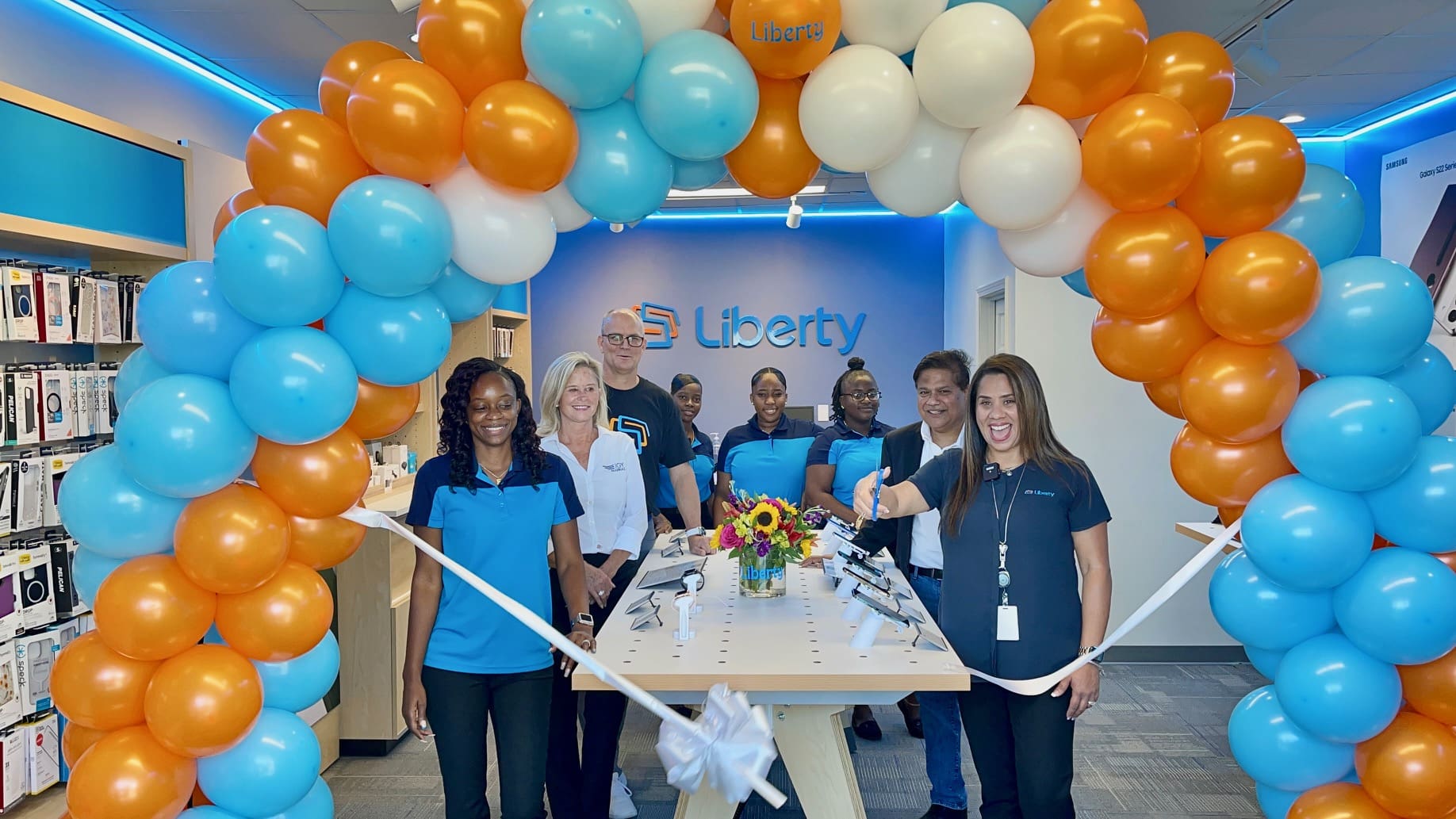 Spearhead will be an authorized Liberty reseller, with Chief Operating Officer Chris Percy saying last week at the store's official launch that the company was "impressed with Liberty's development in the region." Spearhead's partnerships also include 90 stores with AT&T across the United States, but this is its first on St. Thomas, he said.
The Red Hook store has been open since February, but the grand opening last week gave the team the time to continue rebranding and working with customers. Speaking at the launch, store manager Janetta Stapleton – who joked that last Friday's celebration was planned just in time for her birthday – said she's not been on staff for long but appreciates the attention the company gives to both its employees and its clients.
That includes putting a dedicated customer service lead and team within the territory, team members said. Speaking at the event, Bala Balakrishnan, Liberty's country manager living in the Virgin Islands, said that direct contact was something customers were looking forward to and has requested through continued surveys the company has conducted.
And along with expanding its locations, Liberty officials said they are also dedicated to improving service gaps. Liberty is the only company with fiber on the ground, and within the next few months, the company will continue to accelerate its timeline to bring service to more households and businesses. Slow-downs in speeds grow with higher demand, but Liberty will be investing more dollars into its fixed wireless network to make connections better, Balakrishnan said.
Adding more capacity through towers is also in the works, but like everything, officials said, that takes time. Within the third quarter of next year, the first tower should be up, and with that will come a boost in coverage, the team said.
"The public can see our commitment to continue building more, to investing in the community and creating faster mobility," Catherine Kling, Director of Commercial Sales for Liberty Mobile USVI, said. "That is our legacy and something that will continue to grow as we move forward."
Along with the Red Hook location, Liberty sites within the territory include Crown Bay Marina and both Kmart stores on St. Thomas, along with Sunny Isle Shopping Center and Kmart at the Sunshine Mall on St. Croix.