A renewed understanding of how enslaved individuals of the African diaspora developed strategies of escape was presented by Gunvor Simonsen on Saturday during a history talk hosted by the Caribbean Genealogy Library on St. Thomas.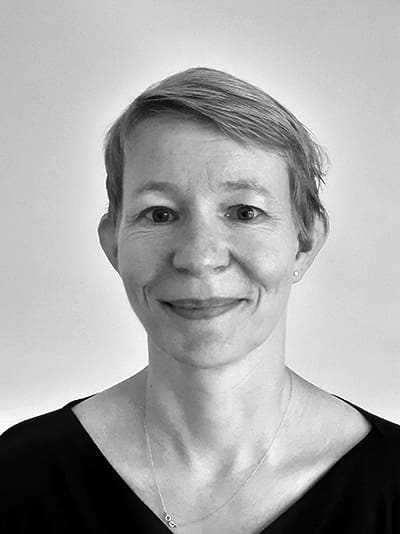 Seven historians, including Simonsen, are undertaking a research project at the University of Copenhagen where they are analyzing the Danish West Indies, Dutch West Indies, French and British Caribbean, and Swedish and British islands. During the presentation, Simonsen sought to demonstrate how small crafts supported marronage in the Lesser Antilles.
"Small boats of the Lesser Antilles provided an infrastructure for escape, which afforded the collective organization of flight," said Simonsen.
According to the Genealogy Library, large ocean-going vessels in the port towns of the Lesser Antilles created opportunities that were best seized by single men who could find work as sailors in the Atlantic fleet. In contrast, the smaller boats catered to other groups, such as women, children, the young, and elderly. Simonsen added that families would find better means of escape via small vessels that allowed these groups to escape their islands of bondage and seek freedom across the sea at neighboring islands.
"But while the close proximity of the islands as well as their hilly or mountainous appearance meant for easy navigation between them by people in small boats, it also meant they were exposed and visible from many lookout points," said Simonsen, indicating that it was not simple to elude enslavement. Because of the viewpoint advantage that hills and mountains provided, it was easier for colonists to spot escapees. The night cover would prove the most viable assistant for helping enslaved persons escape in the Caribbean.
Small crafts were identified as canoes, cobbless, flats, and rafts. Canoes were used for fishing and traversing shallow waters. But they also provided a means for enslaved individuals to escape. To alleviate this, European governments in the Caribbean established laws for the use of canoes. One law taken from the Danish West Indies said that:
"Fishing canoes on the plantations may not be able to carry more than three men being the length of 10 to 20 English feet long…"
And another said:
"There must not be more than one negro in the canoe under the penalty of 10 piastres."
One law from the British government said:
"Be it further enacted … that all Owners of Boats, Wherries, or Canoes, every Night chain or lock every [one] of them to some Tree or firm Post, or bring them close up under Guard or Fort; and also take away the Oars, Sails, and Rudders, and secure them in some safe Place, Under Lock and Key…"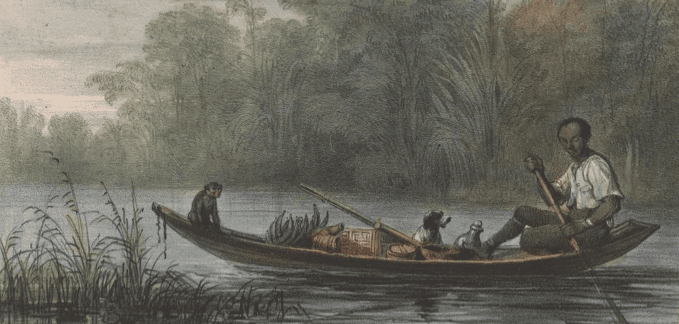 According to Simonsen, despite the legislation, colonial governments could not properly govern the use of small crafts. The size and weight of the crafts, their ability to be navigated and hidden, and large quantities of them allowed men, women, children, and the elderly means of escape.
"Enslaved people used it [canoes] to escape [but] colonial authorities used it to continue to reproduce and secure the stability of these societies by having access to marine resources — fish, pearls, salt; it's a way to transport sugar from estates into port towns, it's a way of smuggling if you want to do that," said Simonsen.
According to the professor, 2,149 boats were documented in canoe ledgers from 1771 to 1825 for the Danish West Indies. They measured between 14 to 18 feet long and 1.5 to 3.5 feet wide. Owners of the canoes were planters, merchants, and officials. Ten percent of boats were also owned by free people of color.
Via maritime escape, it is estimated that 46 percent of those who made an escape ran away alone, and 54 percent ran away as a group. Via land, it is estimated that 77 percent ran away alone, and 23 percent ran away as a group.
"Though they are obviously not conclusive, they still support the case that we need to turn our attention to the infrastructure provided by small boats rather than that provided by the large Atlantic vessels," said Simonsen, acknowledging that small craft assisted in more escapes of the enslaved than large ones.
Captured escapees would receive punishment that could be as severe as dismemberment or death. According to Simonsen, slave owners would also be compensated by the government for their losses.
Unfortunately, many accounts do not contain the perspective of the enslaved individuals, so much information on their behalf was not shared.
"These archives are not written from the point of view of enslaved people. So we have to kind of piece it together a little bit," said Simonsen.
In all, Simonsen's presentation served to demonstrate the existence of maritime marronage in the Lesser Antilles. Her studies help to contribute to the understanding of how enslaved persons in the Lesser Antilles developed strategies of escape that were shaped by the archipelago of the region.
Recently in the territory, it was announced that a maroon sanctuary park would be established on St. Croix in honor of the persons who sought freedom in the U.S. Virgin Islands. More information can be found here.