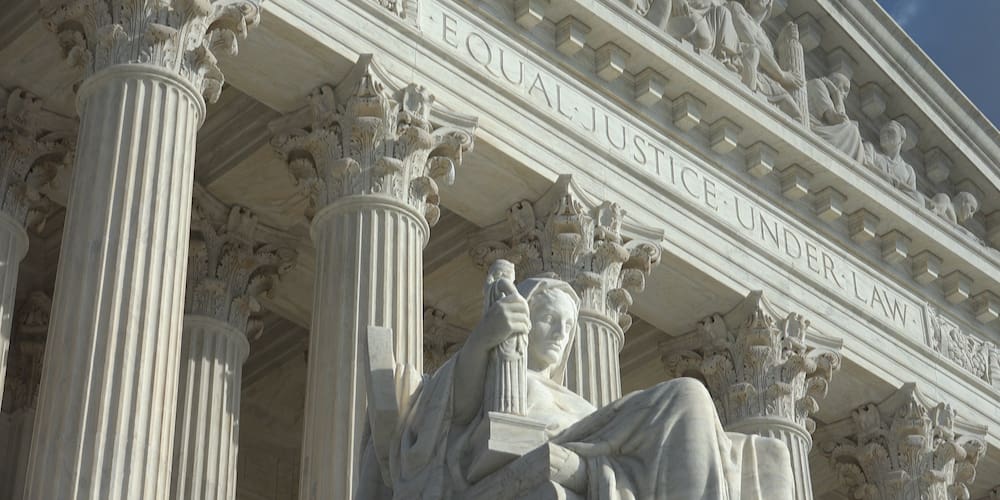 A U.S. Supreme Court ruling that places abortion access in the hands of state governments is a step backward for women's rights, local officials said in statements Friday that also affirmed the territory's pro-choice laws.
"While many states across the nation will face protracted political battles as a result of this ruling, the Virgin Islands has laws in place," Senate President Donna Frett-Gregory said in a statement. She added that according to the V.I. Code, abortions are legal with the territory.
"This law was enacted by the Legislature of the Virgin Islands in 1973. It is important for the public to understand that abortions in the Virgin Islands are and remain legal. "Women in the U.S. Virgin Islands can be assured that they continue to have the right to choose," she added.
Friday, the justices' 5-4 vote effectively overturned Roe v. Wade, the landmark decision that ruled a state law banning abortion was unconstitutional, and that a woman's to privacy extended to the unborn child she was carrying.
"Today's ruling by the Supreme Court is disappointing and concerning. It is disappointing because it represents the Court's willingness to reverse hard-fought rights and protections of Americans that the Court itself had to affirm decades ago because the laws in some states denied those rights and protections to certain citizens," Gov. Albert Bryan Jr. said in a statement Friday evening.
Bryan added that the immediate impact of the ruling will be felt in at least 20 states where abortions will be criminalized.
"A woman's right to choose will remain safe and legal in the Virgin Islands, and as Governor, I vow to veto any legislation remotely proposing to make more difficult a woman's right to make choices concerning her reproductive health," he said.
Speaking about next steps, Delegate Stacey Plaskett said in a statement that House Democrats, in anticipation of Friday's vote, have passed the Women's Health Protection Act that she said would legislatively protect access to legal and safe abortions.
"We need the U.S. Senate however, to pass this vital legislation," Plaskett said. "If passed in the Senate, President (Joe) Biden will sign it into law and states will be barred from enacting arbitrary and medically dangerous barriers to care. I am working every day for better health outcomes for women, and policies that will give women more opportunities to succeed and build the future they want for themselves and their families."
Friday's vote has, for many, raised the concern that new legal challenges would enable the Court to also revisit decisions in cases dealing with contraception, same sex marriage and interracial marriage.
"Today's decision must be the clarion call to Americans to elect a wave of Democrats to keep our democracy safe and quite literally the safety of the American people. Make no mistake: the rights of women and all Americans are on the ballot this November," Plaskett said.