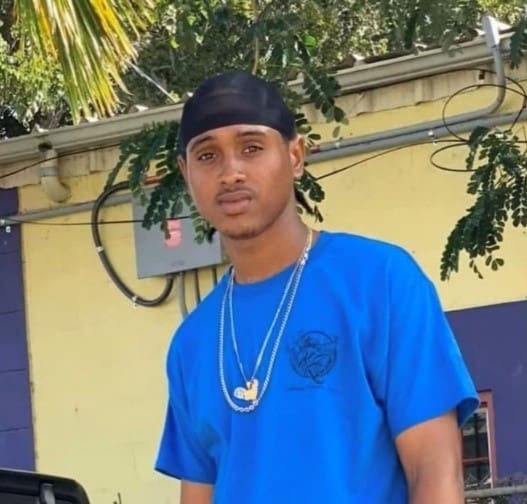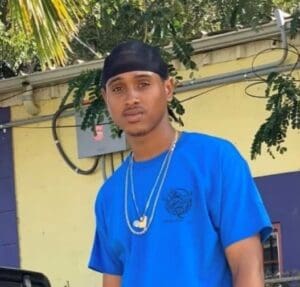 Alejandro A. Guzman Jr., also known as "AJ," of Estate Strawberry, died on June 3. He was 22 years old.
He was preceded in death by his grandmothers: Florine Williams-Thomas and Mireya Mejia- Guzman; grandfathers: Egbert V. Thomas Jr. and Rafael Guzman Sr.
He is survived by his mother, Rena M. Thomas; father: Alejandro A. Guzman Sr.; sisters: Reneah, Akilah, Akisha, Laisha and Josmeiri Guzman; brother, Akiel Guzman; aunts: Margaret, Janice and Tricia Thomas, Josefina, Arelys and Rosario Guzman, Mireya "Yeya" Gautier and Juana Pereyra; uncles: Gary V.J. and Egbert III Thomas, Rafael, Ruben, Noel and Amin Guzman; stepmother, Raisa Guzman; stepfather, Gregory E. Miller II; godparents: Valrica Bryson, Geryl Miller, Janice and Tricia Thomas, Clayton Phipps and Gary V.J. Thomas; and godchildren: Caidyn Henderson, Ja'Mirah Hendrickson and Indi Arthurton.
He is also survived by cousins: Tywon Thomas and Rashida Thomas-Wynn, Gary S., Jamall, Giselle, Kareem, Michael, Alicia, Daniel and Christina Thomas, Janiesa Pompey, Tré Thomas and Tori Weber, Jahkiyl, Asaesha and Nelaesha John, Richard, Vladimir, Kilsys, Shirley, Jairo and Luis Jr. Guzman, Bethania Guzman, Geormi and Aramis Gautier, Yimarie Guzman, Yuridia Duke and Eric Pereyra, Yancy Guzman-Nunez and Darcy Guerrero, Elizabeth and Amor Guzman, Nathan Guzman and Amina Guzman,
Other survivors include special friends and other relatives: Dennis Arthurton Jr., Steve Ventura, Kerwyn Augustin, Shelissa Simmonds, Sheila Ramos, Kerbassi Augustin, Jamari Hendrickson, Lamel Samuel, Isman Serieux, Khaleed Parris, the Thomas Family, Guzman Family, Williams Family, Andrews Family, Vivican Family, Daniel Family, Gautier Family, Pereya Family, Bølling- Forbes Family, Watson Family, Rivera Family and Phipps Family; as well as other family and friends too numerous to mention.
The viewing will take place at 9 a.m. followed by a funeral service at 10 a.m., Thursday, July 7, at City of Refuge Worship Center. Interment will follow at Kingshill Cemetery.