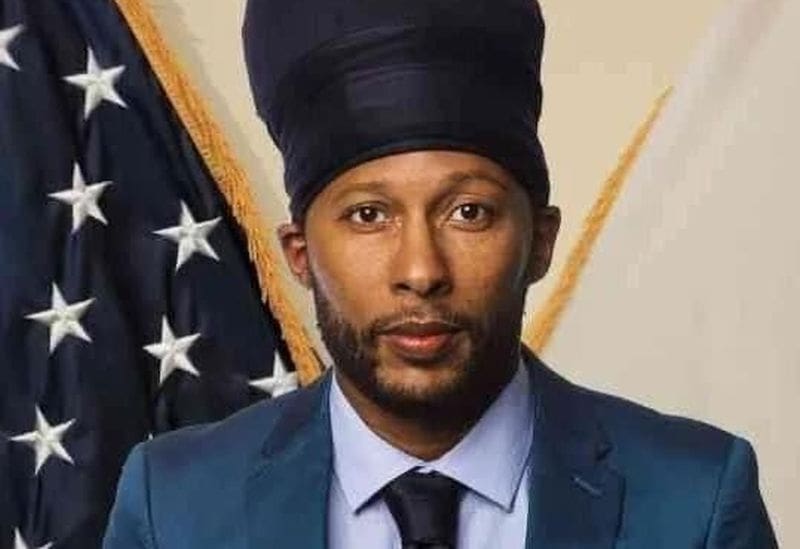 A swearing-in ceremony will be held at 3 p.m. on Monday for Senator-at-Large candidate Angel Bolques, who will be filling the seat left vacant by former Sen. Steven D. Payne Sr.
Bolques' nomination to the seat was forwarded to the Senate this weekend from the Democratic Party's territorial committee, as per law. Bolques received the highest number of votes among a total of four candidates nominated by the party to serve. As he is running unopposed as a Democratic candidate, Bolques will remain in the seat through the Primary Election but will be challenged in the Nov. 8 General Election by no-party candidate Sherry-Ann Francis.
Whoever wins the General Election will officially take the seat in the 35th Legislature.
According to local law, once a vacancy occurs within one year prior to the General Election, the president of the Legislature, upon the written recommendation of the territorial committee of the political party of which the previous office holder was a candidate, shall appoint the person so recommended.
"Promptly seating Mr. Bolques is of the utmost importance," Senate President Donna Frett-Gregory said Sunday night. "A full complement of senators ensures that the Legislature is putting the people of this territory first and that the people of St. John are represented."
An Elections official said Sunday night that the method used to choose a successor for the vacant Senate seat was not theirs to make. By the time the vacancy occurred, Payne had served more than two-thirds of his term, the official said. For that reason, the decision went to the Democratic Party.
Although according to one Democrat, another political candidate should have been chosen to replace Payne. "You're supposed to get the next highest vote-getter. Steve Payne ran unopposed. It should have gone to Cleone Creque. She was a write-in candidate and was the second highest vote-getter in the last election," said former Democratic State Chairman Edgar Baker Phillips.
A check of the 2020 General Election results on the website of the Election System of the Virgin Islands, in the Official Territorial Election Summary, shows there were 458 write-in votes. The summary appearing on the website does not provide a breakdown by name of who those write-in votes went to.
Fourteen senators voted last Wednesday to expel Payne for multiple violations of Legislature rules related to several accusations of sexual misconduct, with only Payne himself voting nay. Payne has continued to deny the allegations. At least three women have accused Payne of sexual misconduct, including sexual assault and workplace sexual harassment.
The Legislature began its own investigation in April concerning allegations by a member of Payne's staff.
Monday's swearing-in ceremony for Bolques will be streamed on LEGIT TV-Channel 26 on Viya – along with 91.9 FM and the Legislature's social media YouTube and Facebook platforms.