The Caribbean Center for the Arts in downtown Frederiksted opened its doors to photographer Misty Winter's #VISTRONG exhibit, which opened Sept. 3 and focuses on the resilience, compassion, and camaraderie of the people of St. Croix and the U.S. Virgin Islands in the wake of Hurricane Maria in 2017. The show closes on Sept. 23.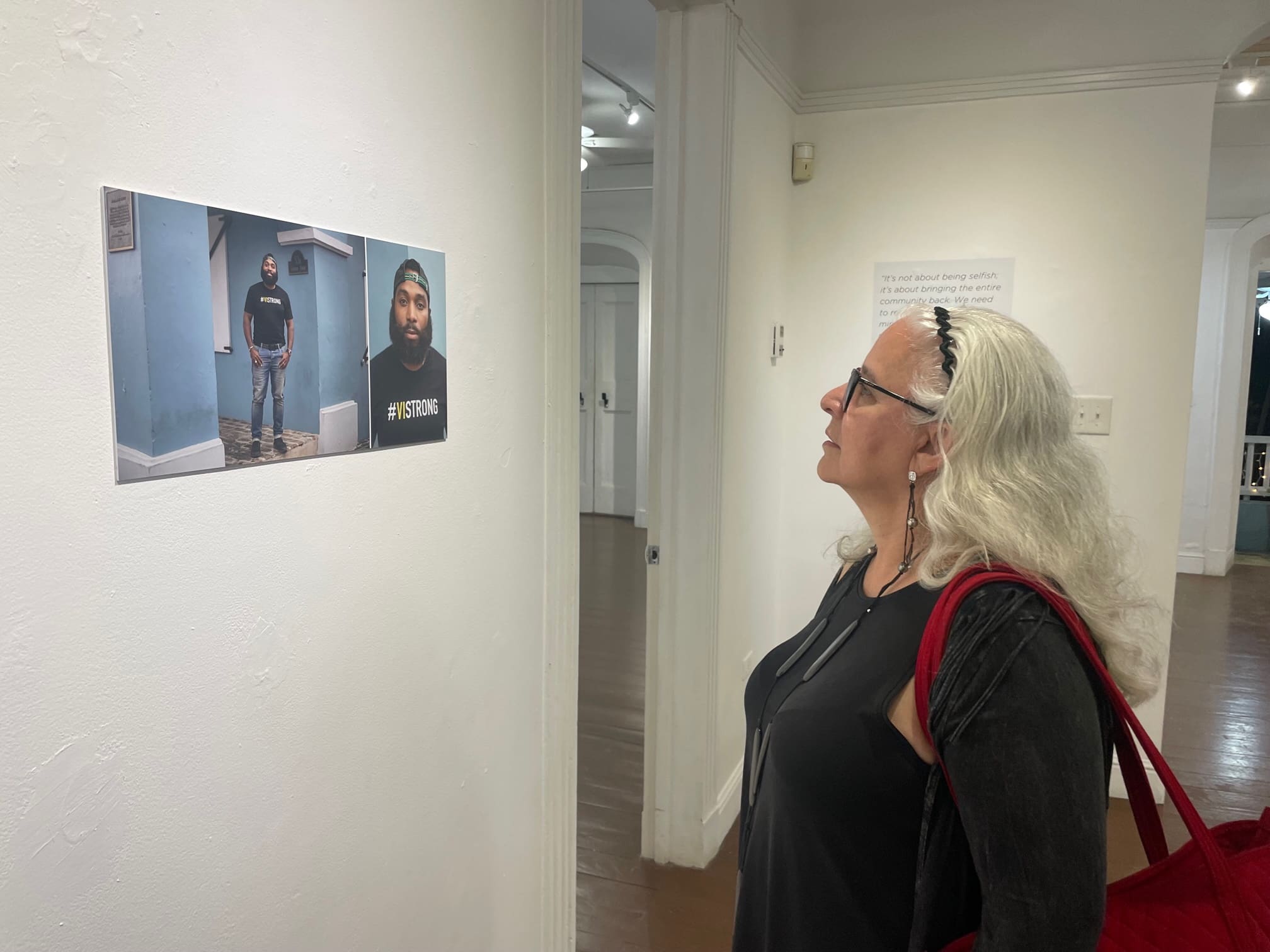 The #VISTRONG exhibit has grown into the 5-Year Hurricane Maria Anniversary event that will be celebrated at the museum Tuesday, Sept. 20, from 5 p.m. to 9 p.m. Guest speakers for the evening are author Richard Schrader, St. Croix Foundation President Deanna James, and Guardians of Culture Moko Jumbie Founder Willard John. The Ten Sleepless Knights will entertain, Frank Robinson will craft his specialty cocktails, and the Complex students will provide light refreshments.
The entrance fee for this one-night-only event is $20 and can be purchased online at cmcarts.org. The exhibit can be viewed free of charge Tuesday through Saturday, including Sept. 20 until 5 p.m.
      "It makes me proud to be a Virgin Islander right now. I don't think the mainland is paying any attention to what is going on here, and that may not be everyone's fault. I just want people to know we have been under the                American flag for 100 years." (#VISTRONG QUOTE)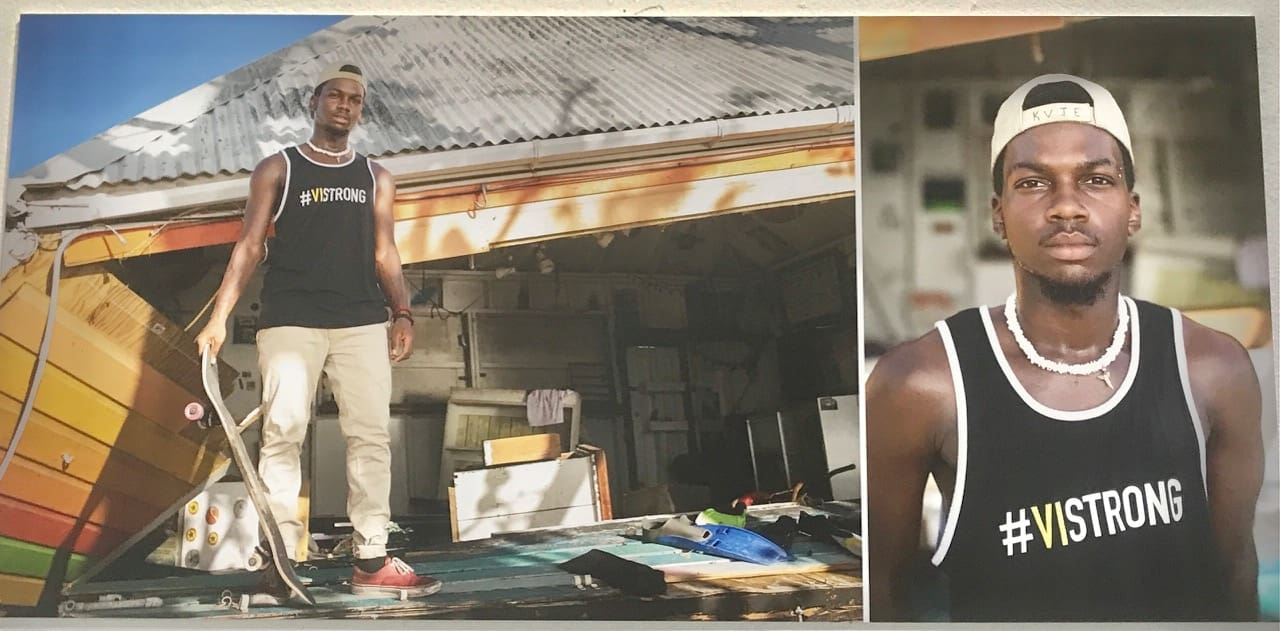 Misty Winter grew up outside the city of Chicago and later moved to Chicago and took photography classes at Columbia College, where she later graduated. According to Winter, while she was purchasing film at a store near the college, she was approached by a woman who asked if Winter was a photographer and if she would consider the job of taking the woman's wedding photos. Winter took the job. The bride was happy with the photos and passed on Winter's name. As a result, Winter continued to get jobs shooting weddings.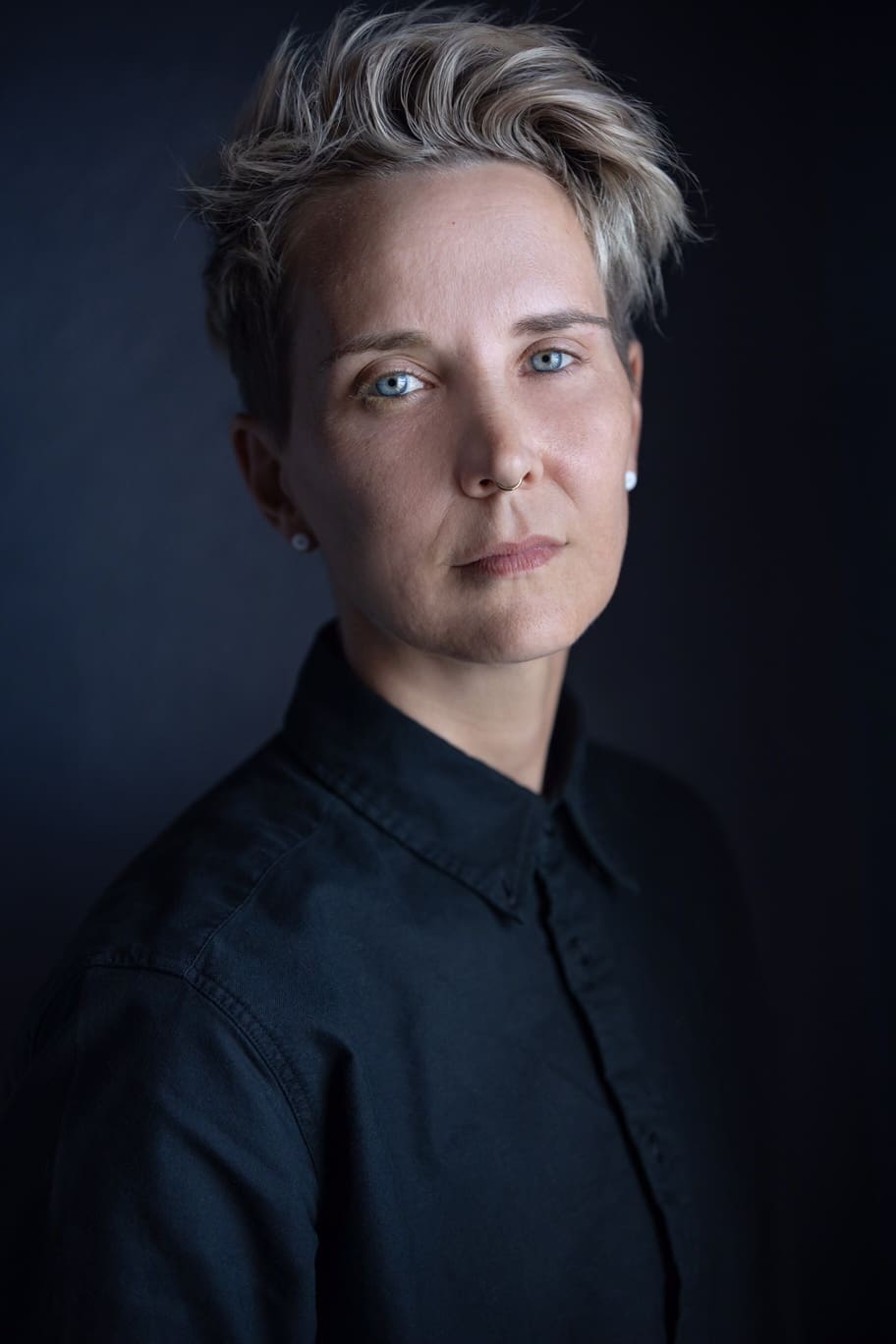 In Chicago, she was predominately a wedding photographer and did weddings every weekend. She loved shooting weddings, capturing moments and intimate days in people's lives, then showing them their photos and seeing their tears of joy, she said.
        "We have a very strong, proud history, and this is just one of many challenges. Understand that this is not a group of people who are looking for handouts. We're a people who would do well for ourselves and always              have, but sometimes people need help." (#VISTRONG QUOTE) 
Winter's first visit to St. Croix was in 2009.
"It was the beauty of this place that drew me. It was the people here that made me want to keep coming back. My initial trip was for a photo shoot that never happened. My landlord introduced me to people who hired me to take photos and build my portfolio," she said.
       "I'm very blessed and fortunate to work and serve in a community like this.            There is a very unique rhythm to this community that I think grabs hold of people who live here and people who come to visit that is genuinely unique. The rhythm of St. Croix is what I love most." (#VISTRONG QUOTE)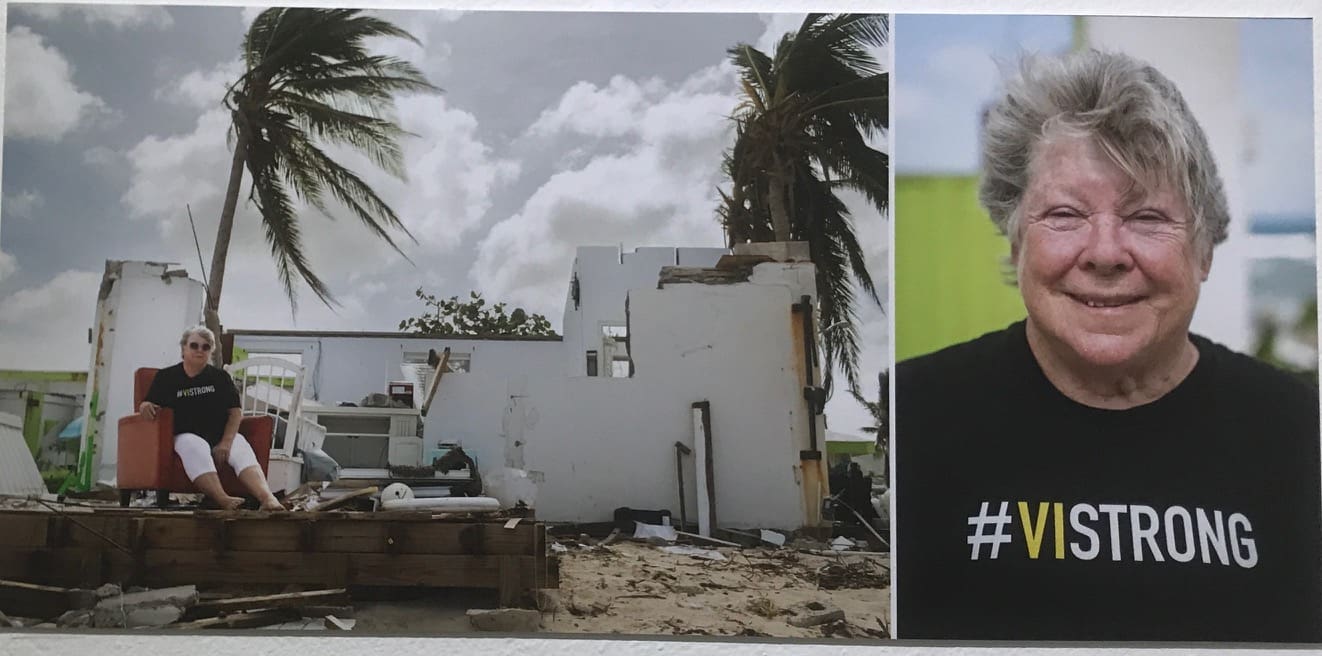 "At first, I liked location scouting and finding different backdrops and the beauty in places that people may find unusual. I like placing people in these backdrops and photographing them in those places where they don't usually see themselves," said Winter.
Here on St. Croix, she shoots weddings, portraits, families, and real estate.
Winter lived part-time on St. Croix and part-time in Chicago. She was in Chicago at the time hurricanes Irma and Maria hit the Virgin Islands. With a local who also lived in Chicago, she and Winter were busy collecting donations from folks in Chicago. She made #VISTRONG t-shirts and brought them down to St. Croix on the first available flight after Hurricane Maria.
     "In the Caribbean, we have a saying, 'All Ah We,' which means everyone. I              think everyone is part of our hearts and our love, and everyone is doing their        best to help us rebuild." (#VISTRONG QUOTE)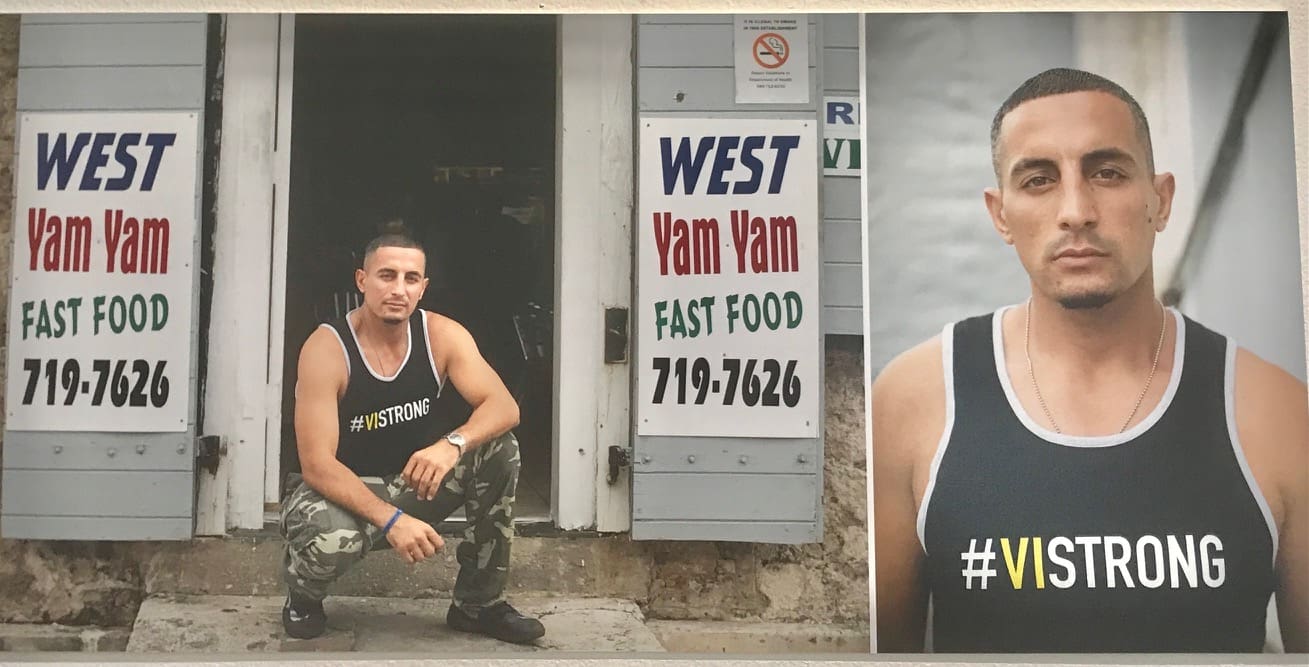 "I could see there was a story to be told, and I began to speak to people who had their own stories to tell. Being on St. Croix in the aftermath of Hurricane Maria, I saw the resiliency and the compassion of the people here. There is nothing like it. This is a one-of-a-kind place," Winter said.
    "If you're here to support the island, the island is here to support you."                  (#VISTRONG QUOTE) 
Winter did not have an exhibit in mind, although she posted her #VISTRONG photos on social media. It gave people a place to share, she said. "The five-year mark seemed like a good time to have the photos available for the community to view. After conferring with several people, it was decided that the photos would be exhibited at CMCArts during the month of September 2022."
    "My favorite thing about living on St. Croix is the people. The compassion and         generosity I've seen demonstrated during this crisis shows that I'm living             amongst people that still fundamentally believe in being each other's brother         and sister's keeper, holding each other up irrespective of color, class, and               creed." (#VISTRONG QUOTE)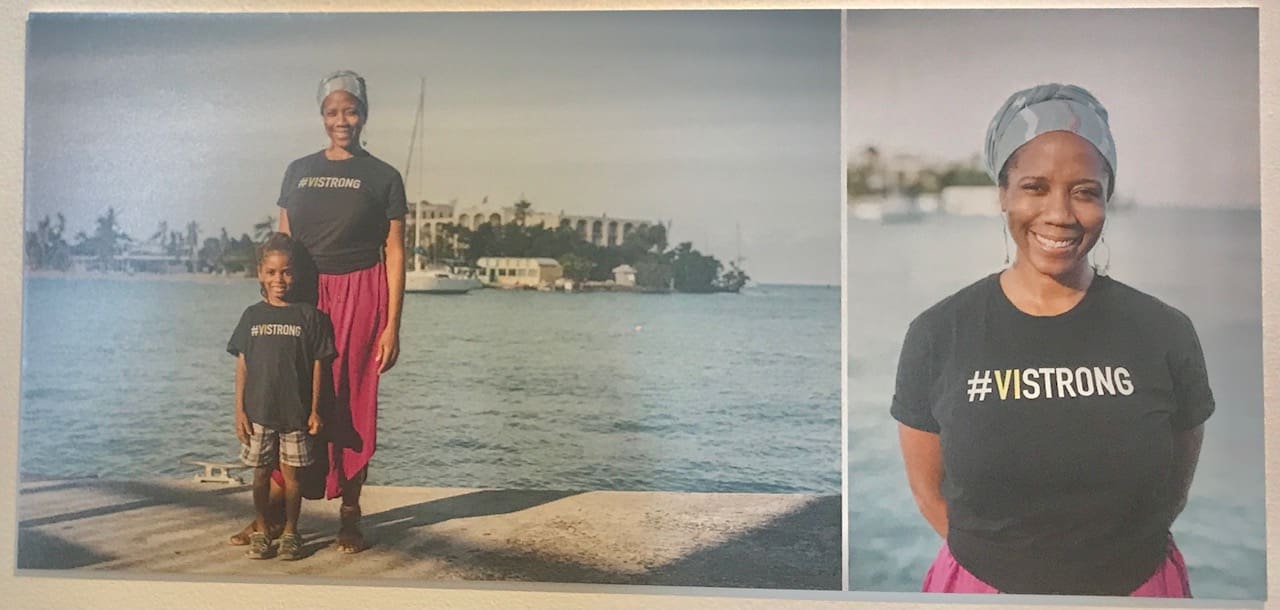 The #VISTRONG exhibit is the first show for Winter. She credits Monica Marin as her creative advisor and the CMCArts personnel, with whom she could not have done the exhibit. "It was a community project. I had a lot of help."
"I look forward to the community continuing to support each other," Winter said.
Six non-profit organizations will share in one hundred percent of the proceeds from the anniversary event. The community can also donate to the organizations of their choice: Women's Coalition of St. Croix, CMCArts, CHANT, St. Croix Foundation, Ruff Start, and Project Promise.
For more information:
Editor's Note: Bold and italicized quotes are from #VISTRONG interviews.