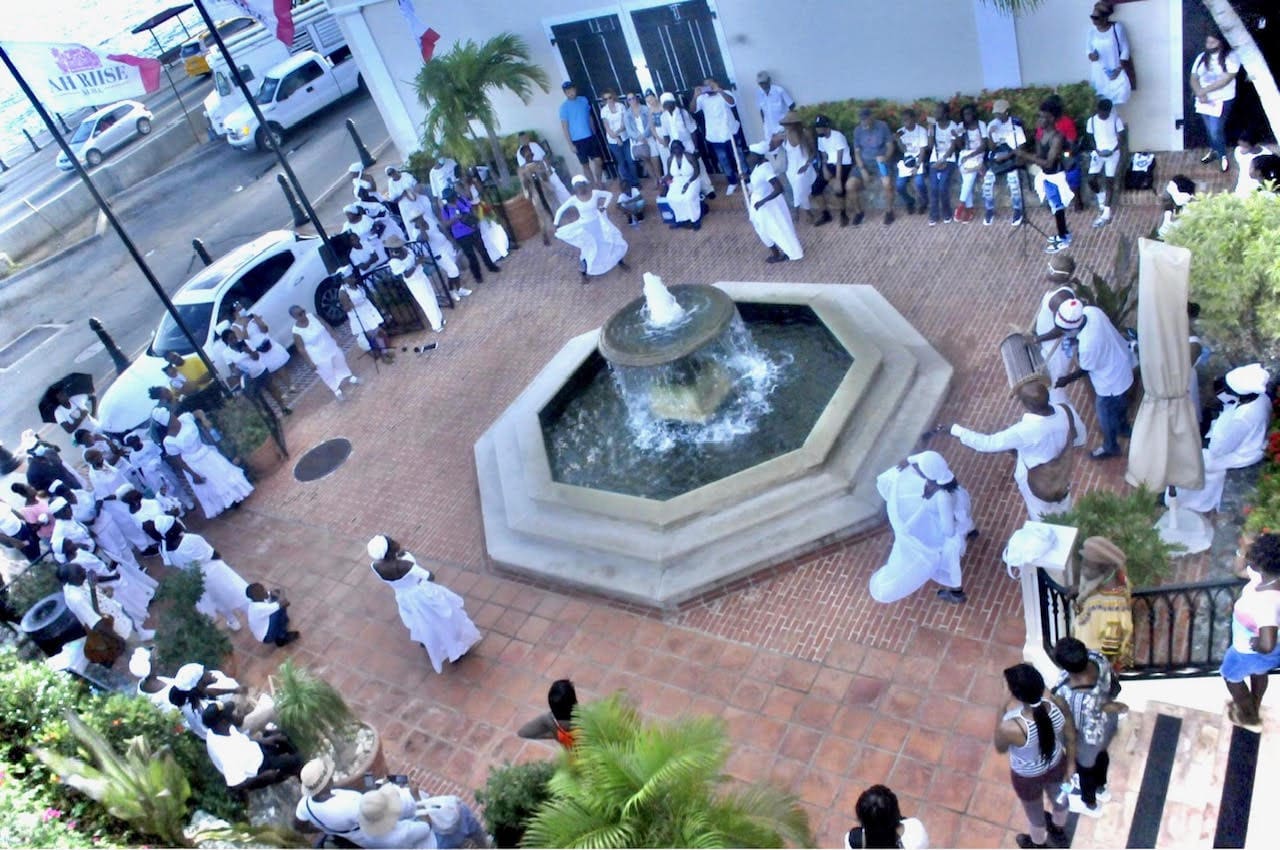 The sounds of drums and song filled the air Saturday in downtown Charlotte Amalie, St. Thomas, at the 17th annual commemoration of the Coal Workers' Strike of 1892.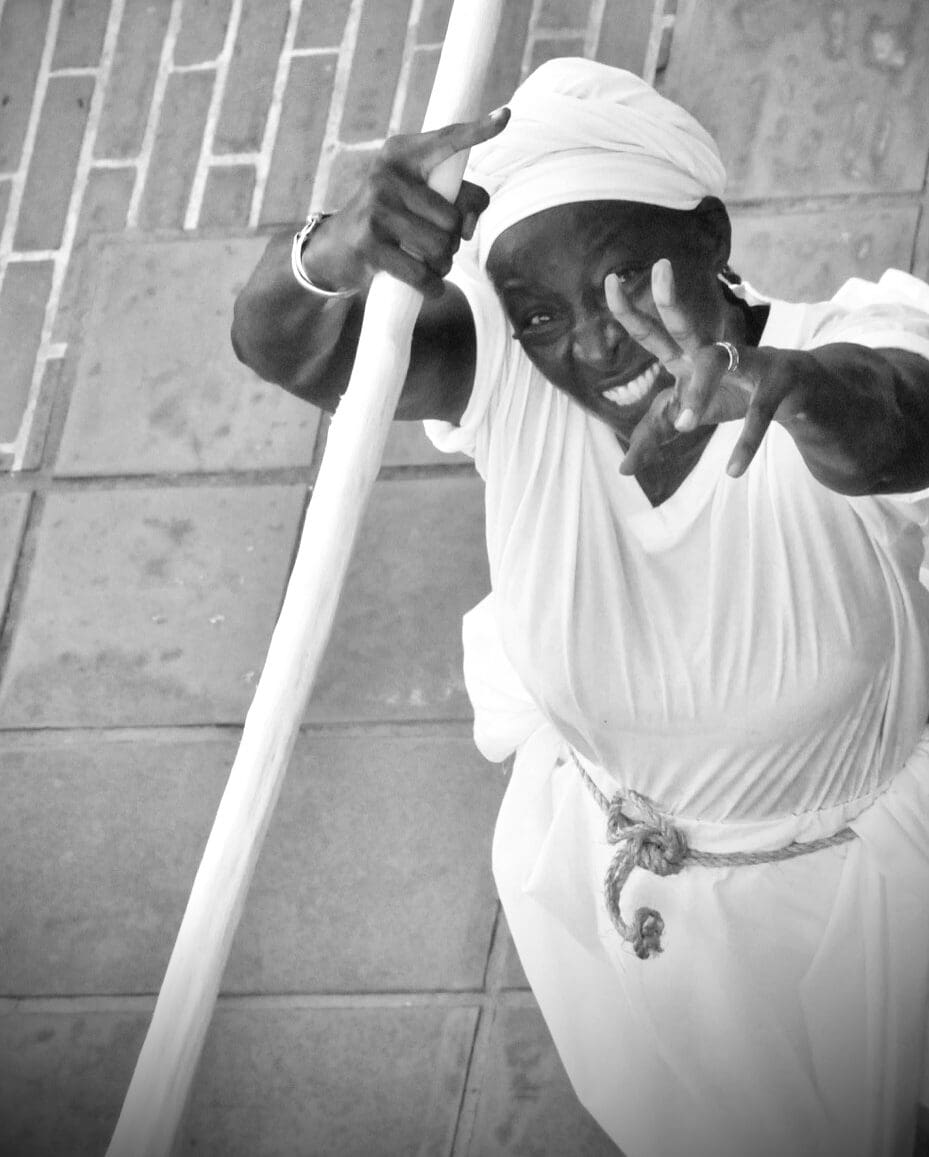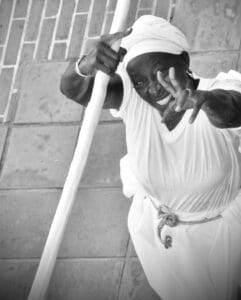 The "Dollar fo' Dollar Culture & History Tour: A Remembrance of the Coal Workers' Strike of 1892 on St. Thomas" started at Roosevelt Park (Coconut Square) and ended at Market Square and included performances by the Ulla Muller Bamboula Dancers and Drummers, the Coziah Dancers, and the Caribbean Ritual Dancers.
"It's an honor to gather outdoors once again to celebrate the strength and self-determination of the coal workers of the Virgin Islands who stood up and successfully won fair pay for themselves 130 years ago," said founding Director Ayesha Morris. "The tour provides us with an opportunity to commemorate this significant milestone in the history of St. Thomas, and the territory as a whole, as we imagine what it might have been like to walk in their footsteps, visiting some of the same sites that still exist in downtown Charlotte Amalie," she said.
The event was originally planned for Sept. 17 but had to be rescheduled due to Tropical Storm Fiona. The new date of Oct. 1 was fitting, said Morris. Known as Contract Day, it marks the anniversary of the 1878 Labor Revolt on St. Croix, also called the Fireburn.
"The sacrifices in the fight for better working conditions led by Queens Mary, Matilda, Agnes, and Susannah were a precursor to the 1892 Coal Workers' Strike led by Queen Coziah and likely a source of inspiration — even from the bamboula songs, drums, and dance that galvanized and gave them courage to resist oppression and advocate for better opportunity," said Morris.
"We pay respect to their efforts and express gratitude to them and the many others who paved the way for the labor movement and pushed for equality in the territory," she said.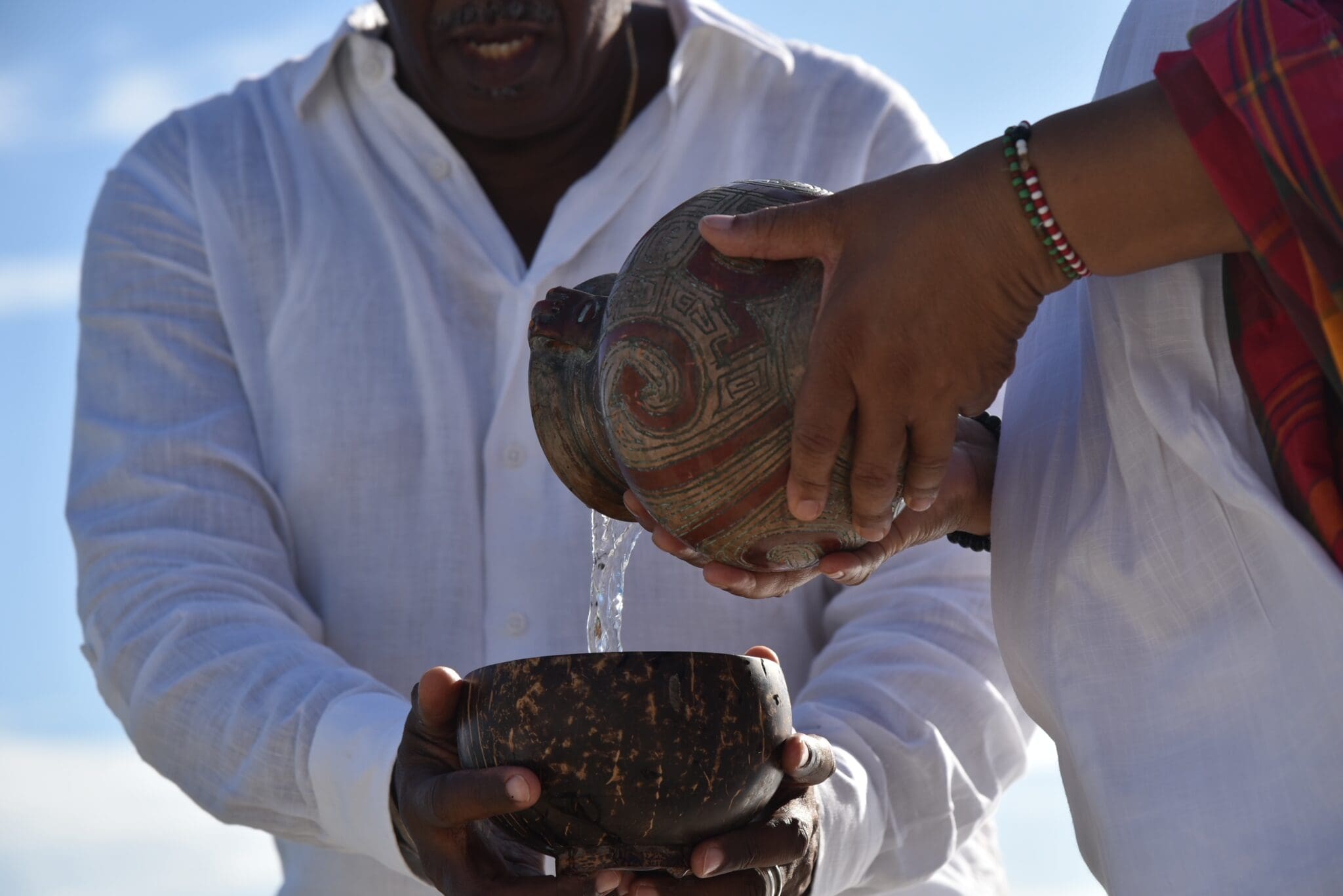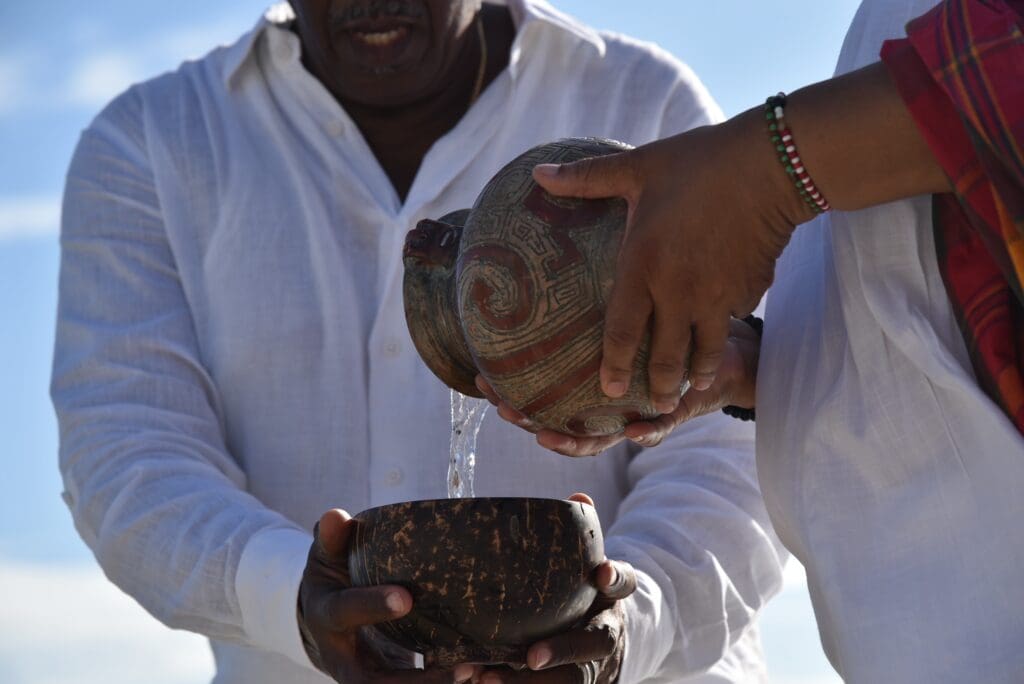 Tour guides — genealogist Nadine Marchena Kean and former Sen. Myron D. Jackson — interpreted several sites relevant to the hundreds of 19th-century coal laborers and Queen Coziah (played by Chinwe Osaze), who led a successful protest in the streets of Charlotte Amalie for better wages.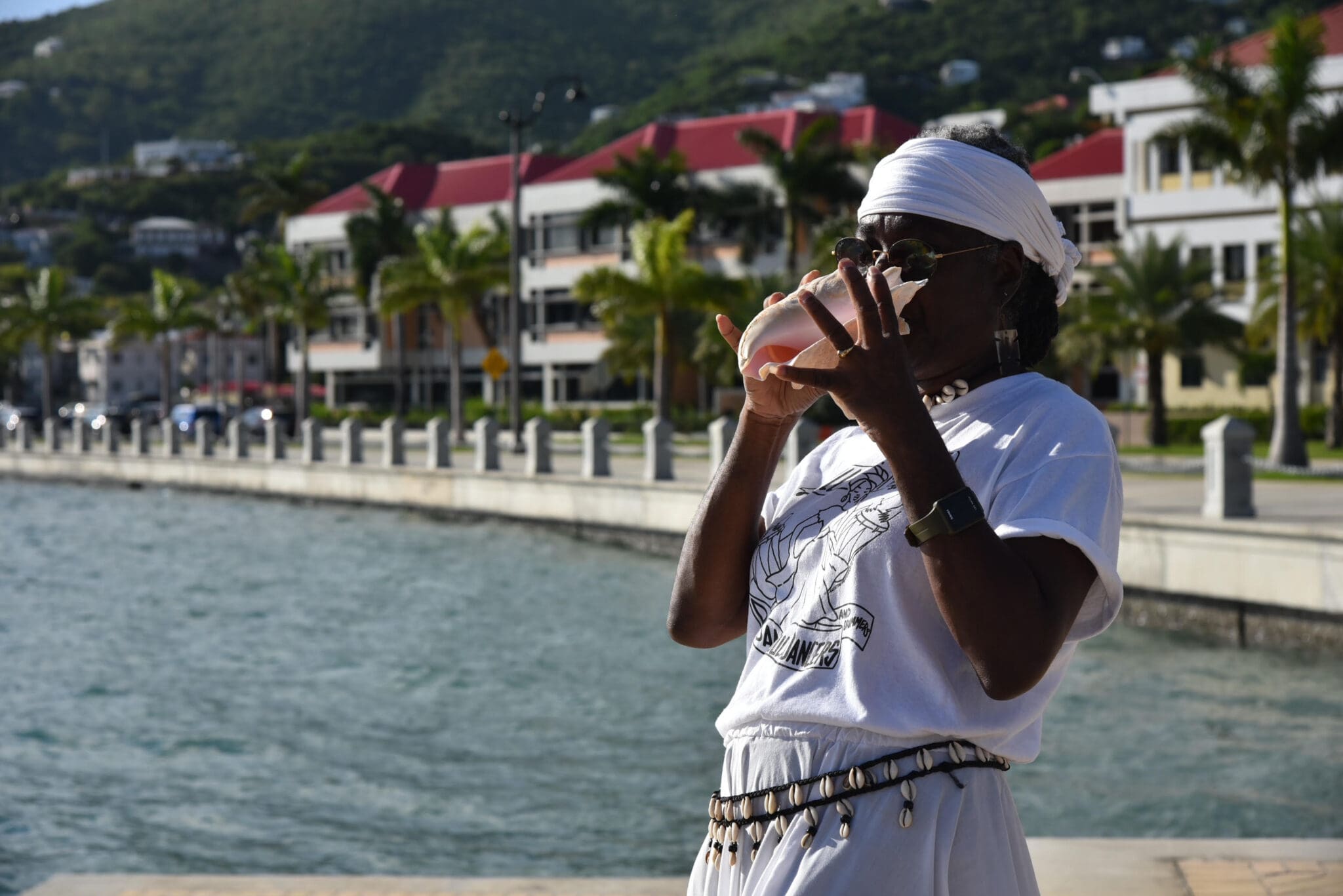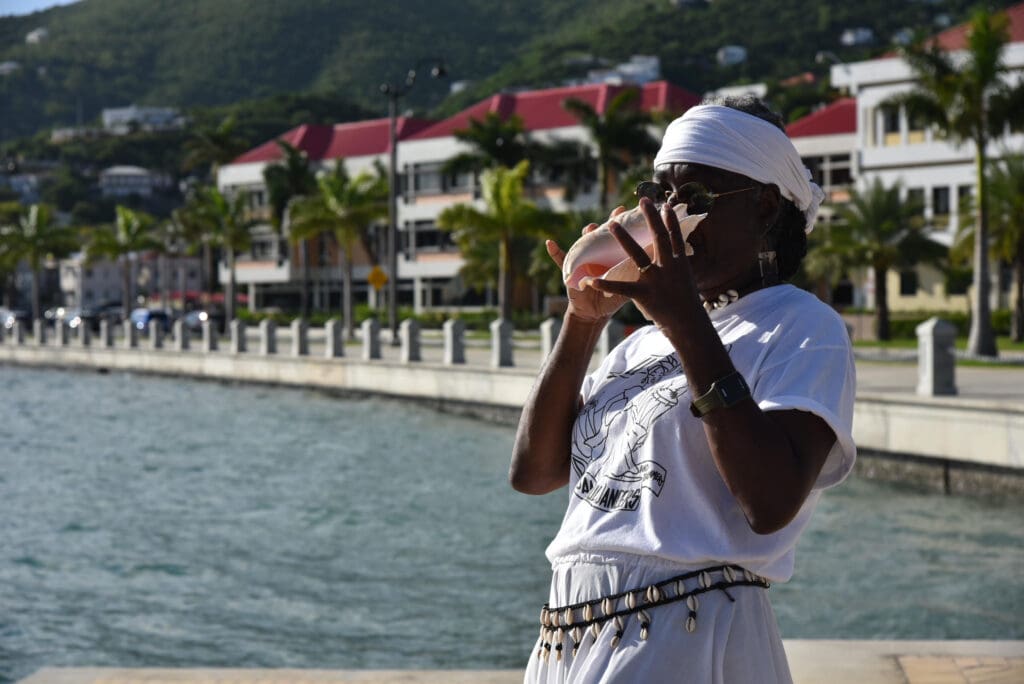 The event included a flower tribute at the new steps of the waterfront, and stops along the way at the old soldiers' barracks; the police court; historic merchant stores along Main Street; the former steamship offices; the coal workers' residences; banks of the time; and the historic Big Market at Market Square, where the laborers' demands were met.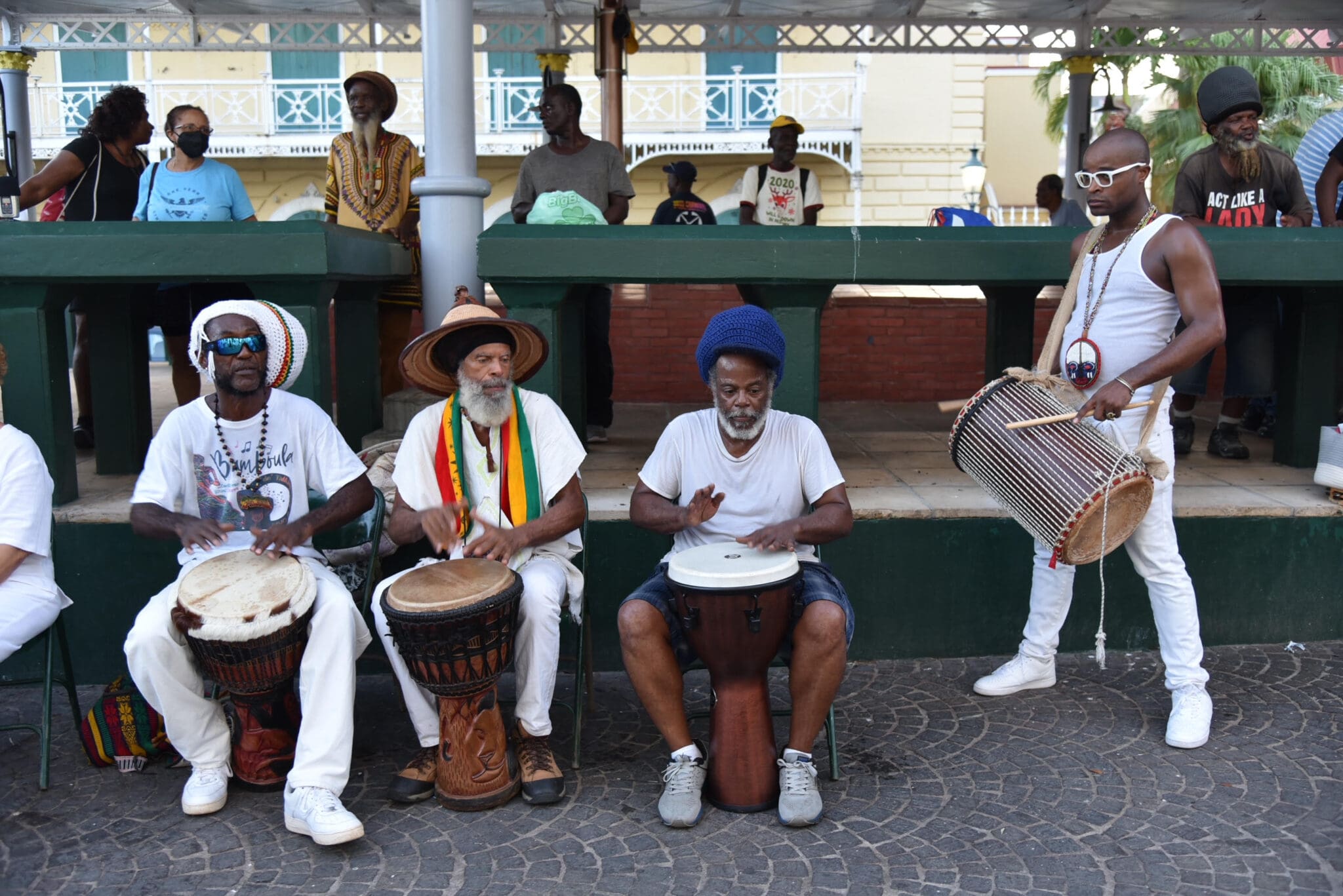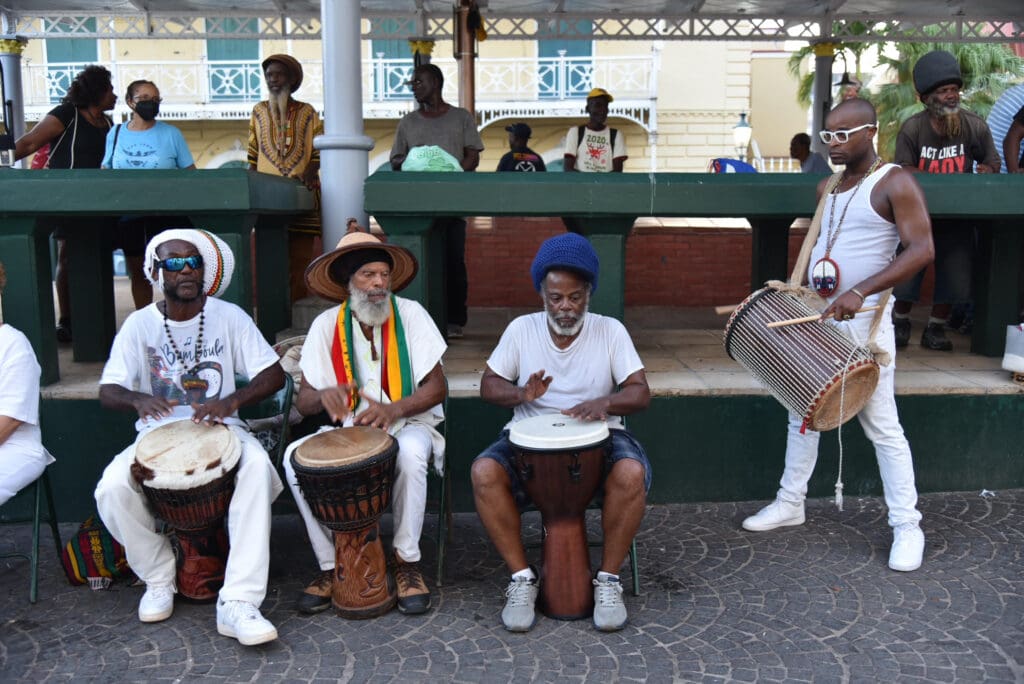 Bamboula songs were led by Glenn Kwabena, with drummers Earl "Jahbo" Demming, Yafarra Osuji and Allegra Christopher and Miguel Bougouneau of the MACISLYN Bamboula Dance Company.
Participants wore white in solidarity with the coal workers.
This cultural experience was offered free to the public through partnerships with the V.I. Museum Civic and Cultural Center, and sponsorships by Mariposa Ankh Artistry, Ruby Simmonds Esannason, D.A., Enrique Corneiro and Conch Shell Media Inc., which live-streamed the event.