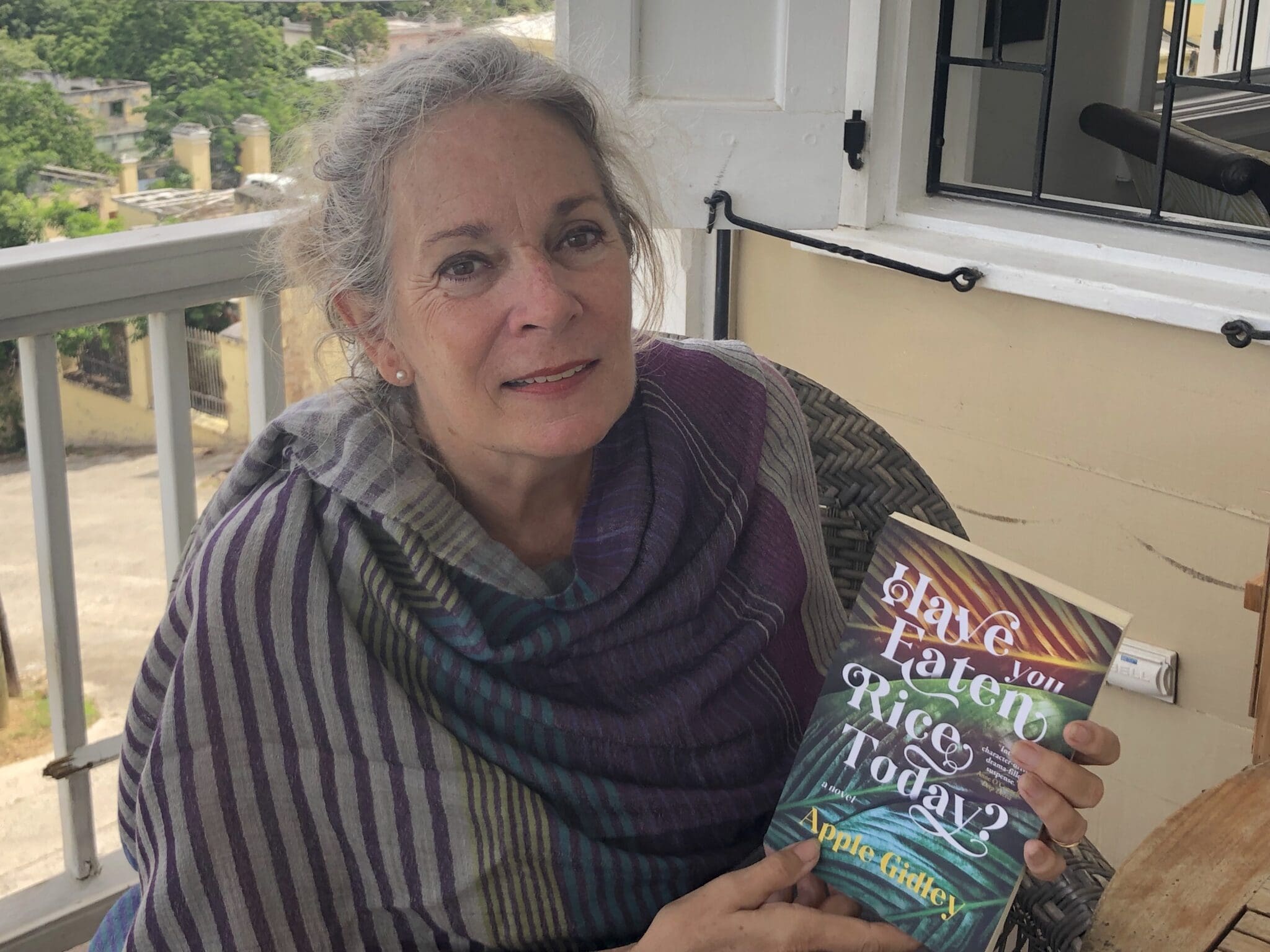 St. Croix author Apple Gidley's fourth book, "Have You Eaten Rice Today," is a novel that takes place in Malaysia during the 1940s and 1950s when a guerrilla war called an "emergency" was tearing apart the country and its cultures.
In 1948, communists, many of them Chinese residents of Malaysia — then named Malaya — took up arms against the British who provided them weapons during World War II to fight the Japanese. (According to Gidley, the Japanese invaded Malaysia on bikes on the same day they bombed Pearl Harbor, Dec. 7, 1941.)
The Chinese participated in the "emergency" because Britain decided against granting them Malayan citizenship, and the communist party wanted to overthrow the government. They called it the Anti-British National Liberation War.
English insurance companies would not cover losses by plantation and mine owners if the British conflict had been declared a war. Therefore, it was an "emergency."
The British finally gave the country its independence in 1958, rendering the fighting moot, and the name was changed to Malaysia.
When the emergency was over more than 500 soldiers and 1,300 police officers had been killed, according to Britain's National Army Museum. An estimated 6,000 communists were dead, with 1,200 captured.
Gidley spent part of her youth in Malaysia and still loves the country and the people. Her father served in the army, and she found some of his papers, books and letters as well as those of a friend of her father's who served at the same time. Another resource was a "British Guide for Conscripts" that explained anti-ops tactics in Malaya.
Gidley's mother was a nurse but she said neither of the main characters was patterned after her parents. For each book, she writes in-depth character studies for the main actors, giving them a hometown, parents, personalities, voices, likes and dislikes, and describes their appearance.
"I can hear their voices in my head," she said. "The characters take over, tell you how you're going to get through it. That's the fun of it."
Malaysia is diverse in nationalities, religions, cultures and food, and that mixture is "a story worth telling," the author said.
The story has been "bubbling" in her head for years. She describes the book as a love story and historical fiction. Some of the characters are real people and Gidley's dialog for them is not exact, but what she supposes they would have said under the circumstances.
It took about 18 months to write "Have You Eaten Rice Today." For each book, Gidley writes a first draft and lets it marinate for about a month. Then she edits, cuts and writes a second draft that she sends to five readers who live around the globe. It usually takes three or four months for the readers to respond with suggestions, which she always takes to heart, she said.
Finding a publisher can be time-consuming and frustrating. Query letters are sent before a publisher even sees the manuscript. When the publisher is contracted, serious editing begins. Gidley had three different editors for this book. She said she loves seeing the edited manuscripts. Some of the changes are so obvious, she's surprised she didn't see them.
Gidley has written four previous books, "Fireburn," "Transfer," "Crucian Fusion," and "Expat Life Slice by Slice." She hopes the new book, like "Expat Life," will appeal to international readers as well as Virgin Islanders.
A new manuscript has just been finished and Gidley said it is a contemporary novel set in Venice.
"I enjoy every book I write," she said.
"Have You Eaten Rice Today" is available at Undercover Books, Amazon and Barnes and Noble. Undercover Books will host a book signing with Gidley on Dec. 21 at 4:30 p.m.