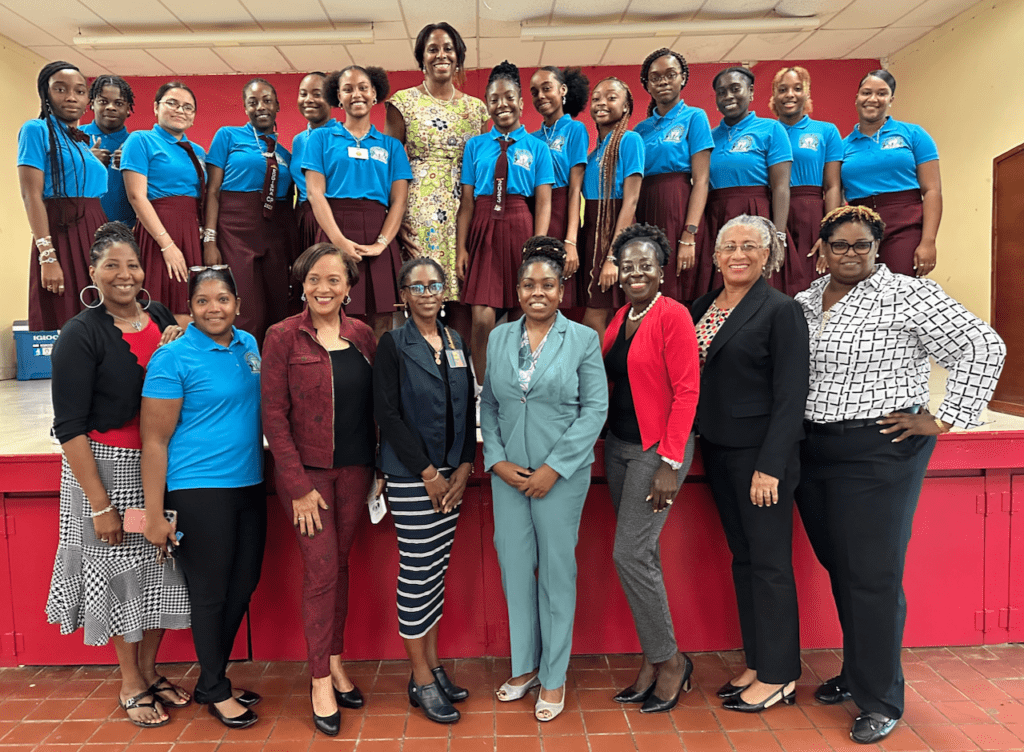 On Thursday the St. Croix Central High School Social Studies Department hosted a Women in Politics Forum and a Mock Election in the school's cafeteria. The forum allowed students, faculty and staff the opportunity to learn more about each candidate's platform.
The candidates were escorted into the cafeteria by the school's ROTC marching band where their biographies were read by members of the St. Croix Central High School National Honor Society. The panel of all female candidates included Delegate to Congress Stacey Plaskett, Sen. Genevieve Whitaker, Diane Capehart, Ophelia Jackson, Marise James, and Shalima Edwards.
Candidates then had the opportunity to share their respective platforms with a specific emphasis on education and crime control.
On Friday, a mock election then took place and students were able to cast their votes for who they thought would win the 2022 election. Ericka Hansen, the Social Studies Department chairperson said, "The official 2022 St. Croix Central High School 2002 mock election results are in! We extend a heartfelt mighty Carib note of appreciation to our teachers for facilitating and students for participating in this very significant process."
The final results showed Kurt Vialet and Janelle Sarauw as the winners of the gubernatorial race with a total of 279 votes, and the Albert Bryan Jr. and Tregenza Roach ticket with 226 votes. As for senators, the student top pick was Patricia James with 234 votes, Kenneth Gittens — 222 points, Novelle Francis — 211 votes, Marise James — 210 votes, Samuel Carrion — 204 votes, Franklin Johnson — 201 votes, and Genevieve Whitaker — 195 votes. Senator at Large Sherry-Ann Francis won with 241 votes against Angel Bolques at 164 votes.