Sentencing has been delayed yet again for John Jackson, the onetime Olympic boxer found guilty of child pornography and rape at his jury trial in April in V.I. District Court on St. Thomas.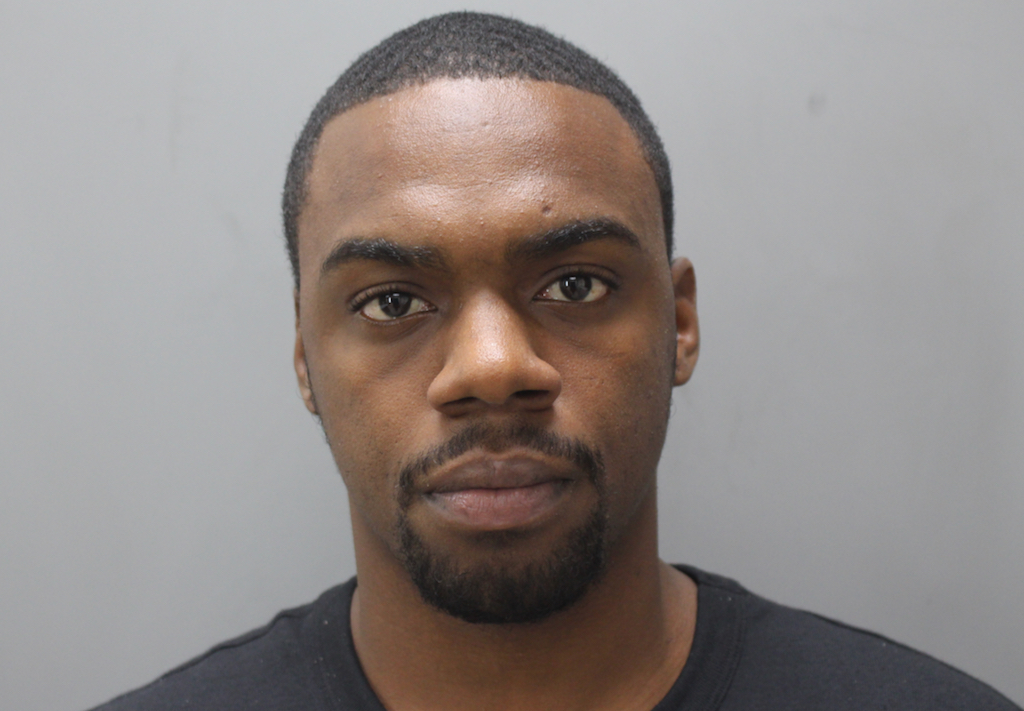 Jackson, who faces up to 40 years in prison, was scheduled to be sentenced on Friday. However, on Monday, his latest lawyer filed an emergency motion to continue the case for at least 60 days because he has not received permission to pay for the trial transcripts he needs to properly prepare for sentencing.
Jason Gonzalez Delgado is Jackson's sixth attorney since his arrest in February 2019. Appointed by the court in August, he did not represent Jackson at trial and submitted an authorization request in October — in legal parlance, an AUTH-24 — to have the cost of the transcripts covered through the Criminal Justice Act because his client is unable to pay.
The court approved the request on Tuesday and rescheduled Jackson's sentencing hearing to Feb. 23 before Chief Judge Robert Molloy.
The latest delay is just one more in a long list as Jackson complained of inadequate representation and other issues throughout his case, leading to a cascade of lawyers. Despite the trial being delayed when he requested new counsel, Jackson wrote at the end of a pro se motion he filed in January that his indictment should be dismissed because the Speedy Trial Act had been violated.
The trial date, originally scheduled for Jan. 6, 2020, was changed eight times, hampered in part by the COVID-19 pandemic, until it finally got underway on April 19 this year.
Sentencing was to have taken place on Aug. 24, but as with the trial, delays ensued as Jackson's trial lawyer was granted his motion to withdraw from the case due to "a breakdown in the attorney-client working relationship," with Gonzalez Delgado being appointed by the court to represent him on Aug. 22.
In all, the jury found Jackson guilty of child pornography, second-degree aggravated rape, first-degree rape, and three counts of transportation of a minor with intent to engage in criminal sexual activity at the conclusion of his four-day trial in April.
In her sentencing memorandum filed in August, U.S. Attorney Delia Smith laid out the case for a sentence of 30 to 40 years, detailing Jackson's predatory behavior, his complete lack of remorse, his attempts to portray himself as an unwitting victim, tarnishing his victims' reputations, and dissuade them from testifying.
Jackson, who will turn 34 in January, trolled St. Thomas high schools and social media for his victims, including one who was 14 and in the ninth grade when they met, according to Smith's memorandum. While three victims testified at his trial, the government discovered three more who were afraid to participate in the criminal proceedings, given the community backlash that the girls who did speak out endured, she said.
Jackson's arrest on Feb. 6, 2019, came after a friend of one of the victims convinced her to tell her father about the abuse, and he filed a police report. The child pornography conviction stems from a video found on the girl's cellphone that Jackson made of them having sex when she was 15 and he was 30.
The three victims who testified in court detailed how Jackson would ply them with marijuana before engaging them in sex – at his home, in a delivery truck he drove, in his car, and at a house near Brookman Road – but never took the drug himself.
In one instance, he convinced two of the victims to engage in a threesome with him, according to the memorandum. One was in the ninth grade at the time, and the other in the 10th grade. In another instance, he dropped by a victim's school to give her Plan B, a type of birth control that seeks to prevent pregnancy immediately after sexual intercourse, said Smith.
Following his arrest, Jackson sought to discredit his victims, exhaust their resolve as he sought delay after delay, and to obstruct the case, she stated.
Jackson, who represented the USVI in boxing at the Beijing Olympics in 2008 and turned pro in 2009, has been held at the Federal Detention Center in Guaynabo, Puerto Rico, since charges were first brought against him in February 2019.