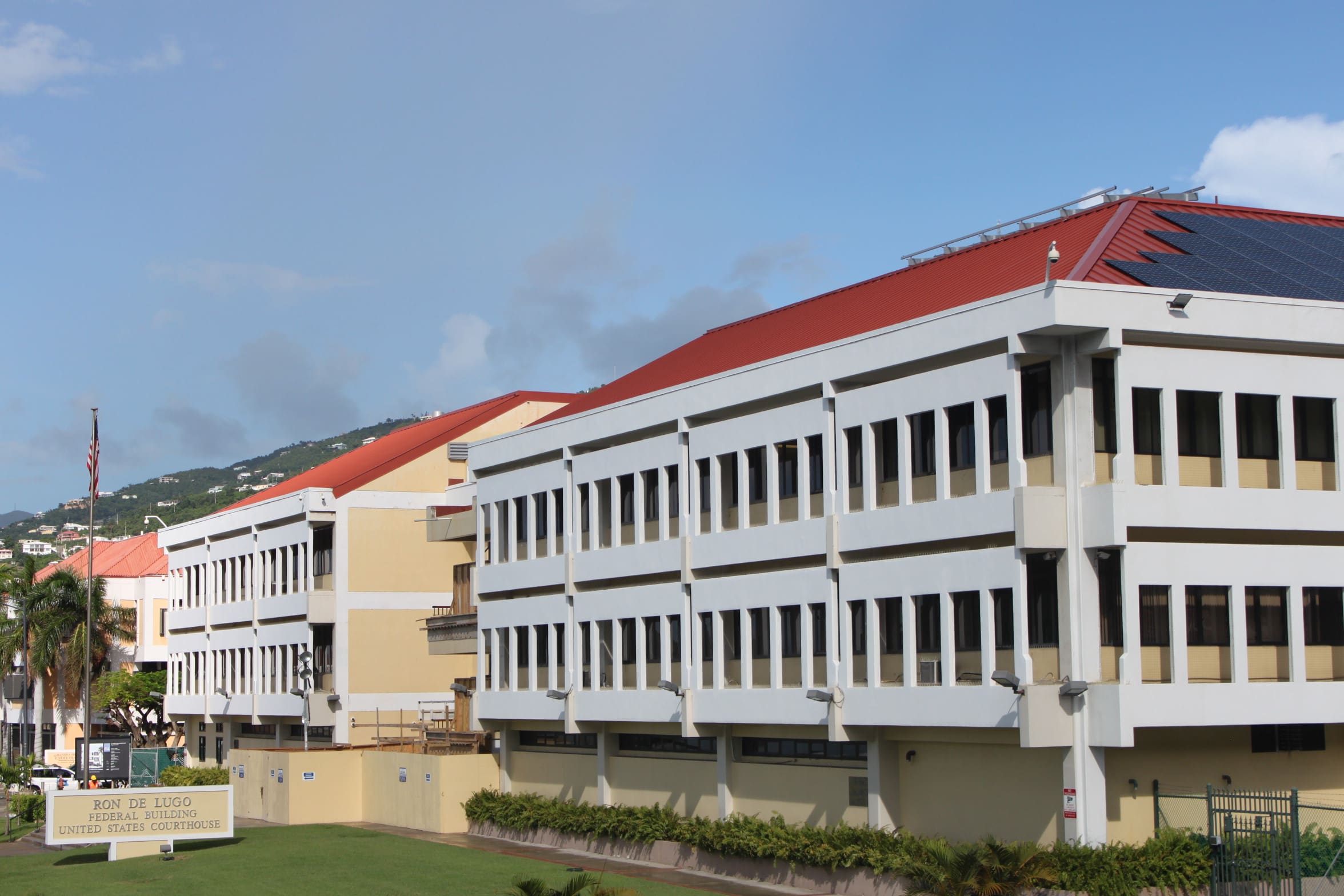 A guest house owner on St. Thomas appeared for sentencing in District Court on Monday. The judge presiding over the case ordered the defendant to serve seven years, and four months in prison after she pleaded guilty to importing foreign nationals to work as prostitutes.
Chief District Court Judge Robert Molloy also ordered defendant Ramona Rivera Luna, 56, to pay restitution to eight women caught up in her scheme. The restitution ordered, an eye-popping $1,095,712.
Sentencing for Rivera Luna caps off a three-year investigation into illegal activity at the Embers Guest House in Estate Contant. The court did not impose a fine; it did order the defendant to serve seven years, three months in prison, plus 10 years of supervised release once freed.
She was also ordered to pay an assessment for violating the Trafficking Victims Protection Act. Rivera Luna is also required to register as a sex offender upon release from prison.
Investigators working with the U.S. Attorney's Office filed documents in court detailing a scheme where Rivera Luna paid smugglers to transport women from Tortola to St. Thomas or St. John. From there, they would be taken to Embers. Some were from the Dominican Republic; others were from Venezuela.
Once at the guest house, Rivera Luna would tell them how much she paid to bring them there and demand repayment. The women were also charged weekly rent and meal expenses for food provided by the guest house kitchen.
Rivera Luna demanded they perform commercial sex acts, court documents said, including one documented case where a woman from Venezuela was told she was hired to work as a bartender. That immigrant wound up working the sex trade, like the rest. The promised $500 weekly salary for tending bar was redirected towards repayment of the travel debt, plus living expenses, documents said.
The women were not allowed to leave, Edwards said, and were given no options on how to repay. Sums collected from eight of the victims ranged from $2,786 to $459,398.
And although prosecutors were able to document the ordeal of nine women caught up in the scheme, Edwards said the number of victims exceeded that count. "Text messages in her cell phone reveal that the Defendant is responsible for transporting other unidentified women for the purpose of prostitution and that her offense involved more than ten victims," read a statement in the plea agreement reached in June 2022.
Defense attorney Clive Rivers asked Molloy for mercy. He said his client contracted COVID-19 while being held in a detention cell and was also injured in a fall. While in jail, Rivers said, the defendant's mother died.
Rivers asked Molloy for a lesser sentence than the 87 months demanded by the prosecution. The judge listened to Rivers' plea for his client. Molloy also listened as the defendant apologized.
"I'm saying sorry to everyone and to the judge for everything. I lost my old woman and I lost a lot of things. I didn't know this was such a big thing. And now, they tell me I have a lot more time to serve in jail," she said.
The judge said the court had no sympathy for the defendant's plight behind bars. He also refuted Rivers' claim that the situation at the guest house had somehow been distorted.
Victims of the scheme were held captive, said Assistant U.S. Attorney Meredith Edwards. If they left the premises, they had to pay a fee, Edwards said. In one instance, a worker got sick and had to be hospitalized; when the ailing woman asked Rivera Luna for a break on the payments, the defendant refused.
Then Molloy pronounced the penalty with an admonition. "It is not unreasonable to suggest that these individuals could not just get up and walk away and that they were forced to do things that they did not want to do. This is a very, very serious offense. You engaged in human trafficking," Molloy said.