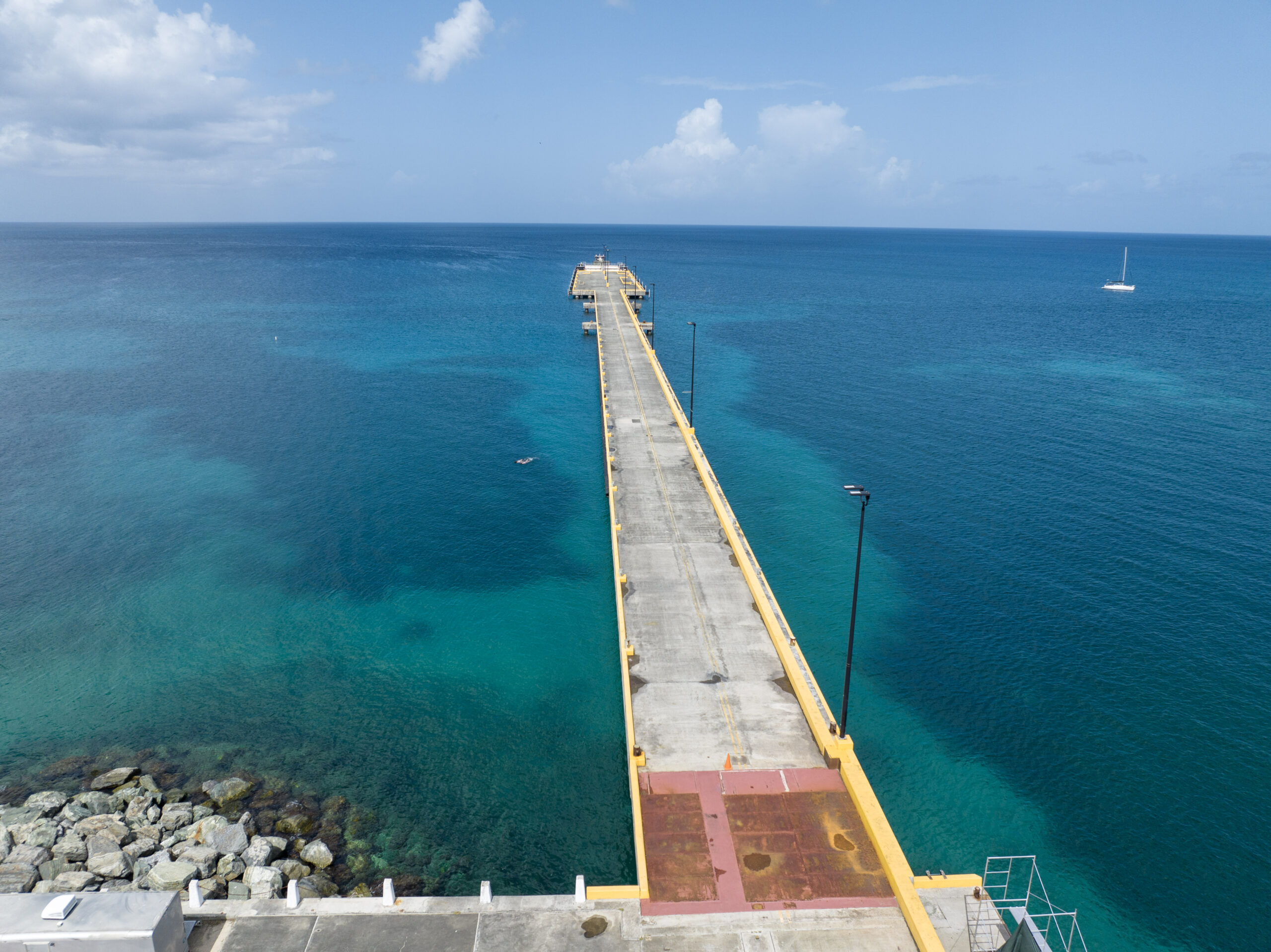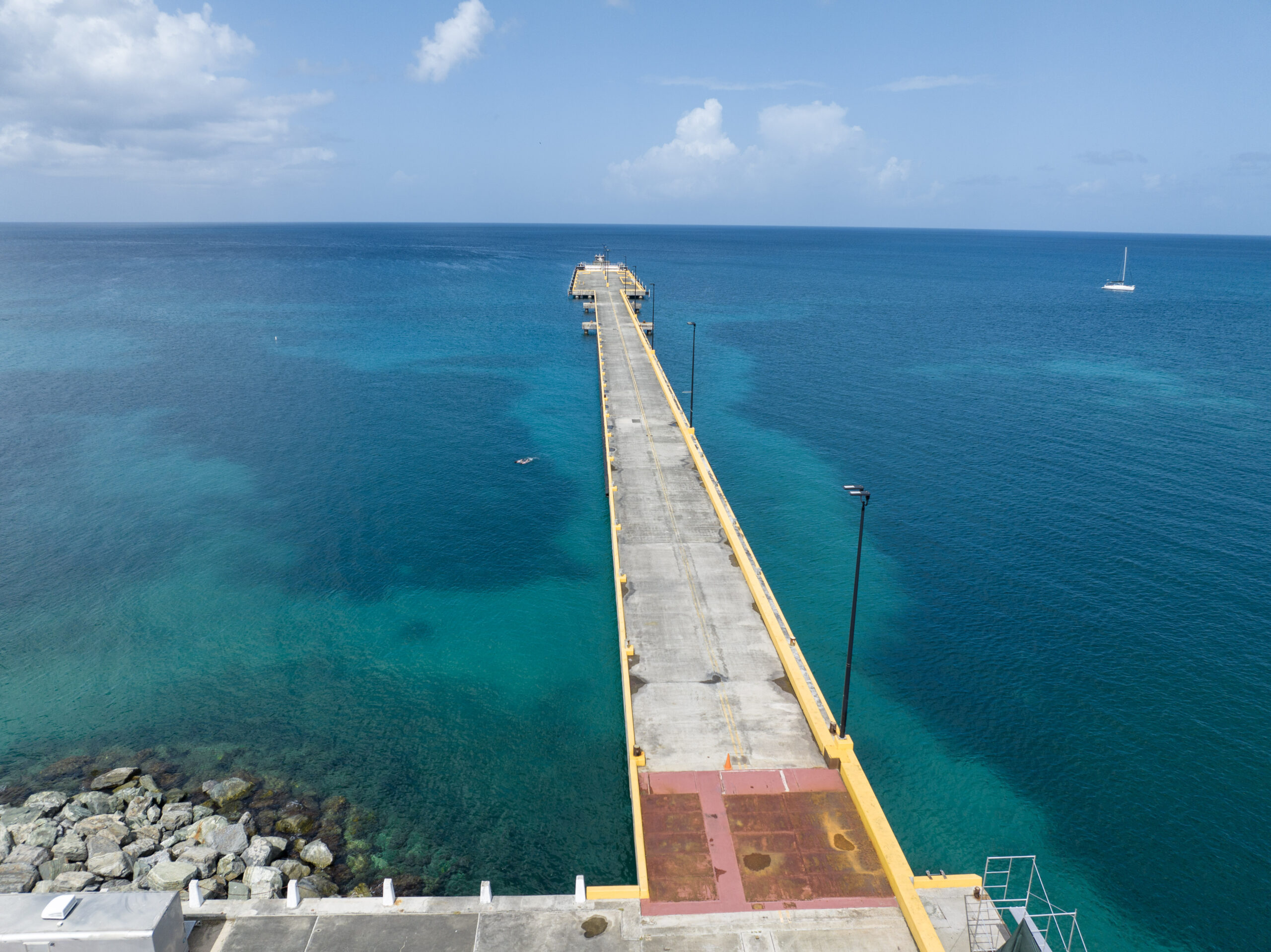 Work will begin Feb. 7 on improvements and repairs to the Ann E. Abramson Marine Facility in Frederiksted, St. Croix, the V.I. Port Authority has announced.
The scope of work involves two projects — replacement of the existing steel blowout panels at the base of the approach bridge, and the construction of a new tender landing/service pier on the south side of the main pier, according to the Port Authority.
The tender pier landing is used by water tour operators and fishermen but was damaged by the twin Category 5 hurricanes of September 2017, VIPA has said previously. Funding for the $2.05 million project was made possible via a bill submitted by Gov. Albert Bryan Jr. and approved by the 34th Legislature of the Virgin Islands. Eleven Construction was awarded the contract for the work.
The projects are expected to take about eight months, and contractors have already begun to mobilize and secure the sites in preparation for the February start date, VIPA said.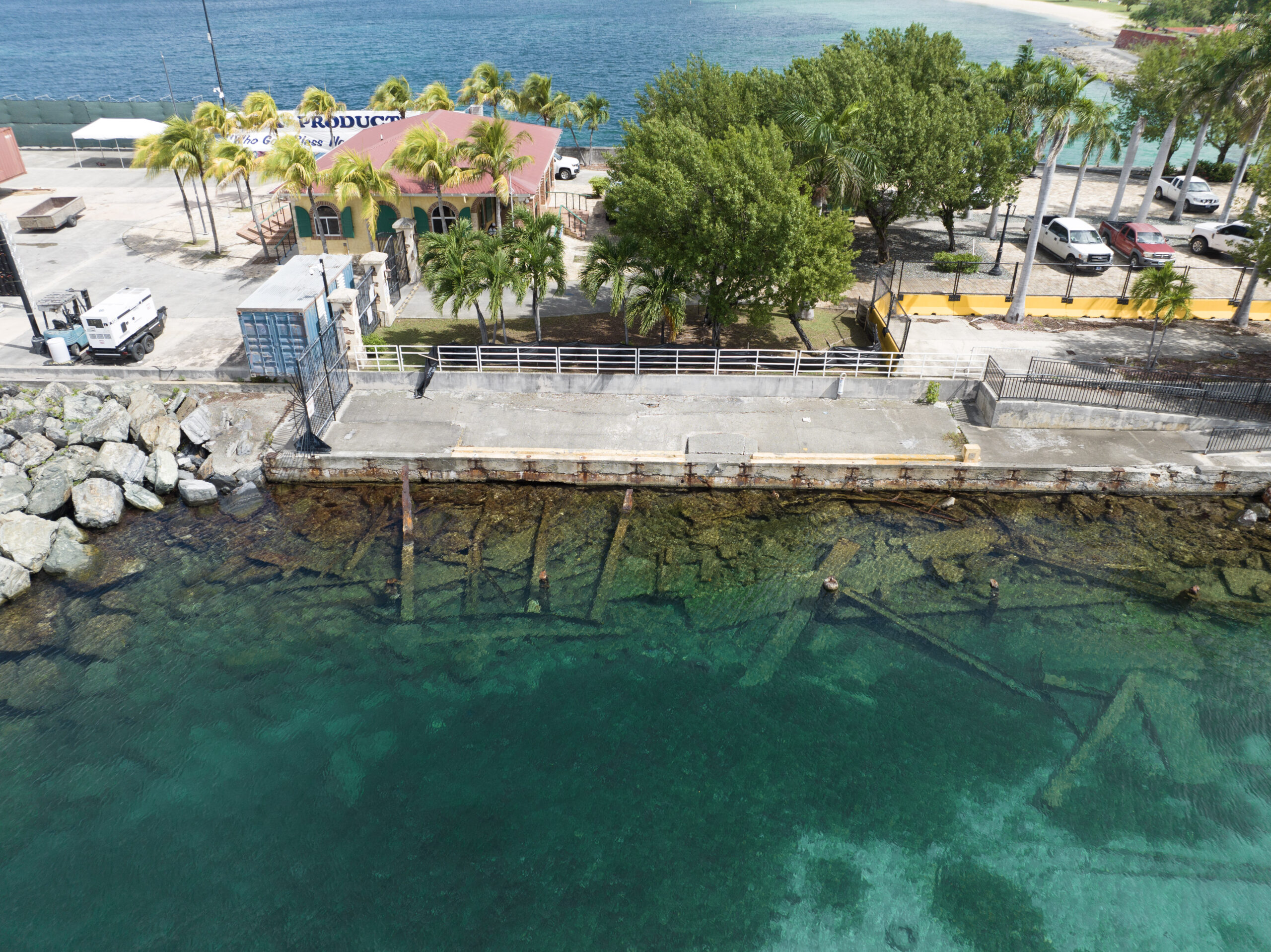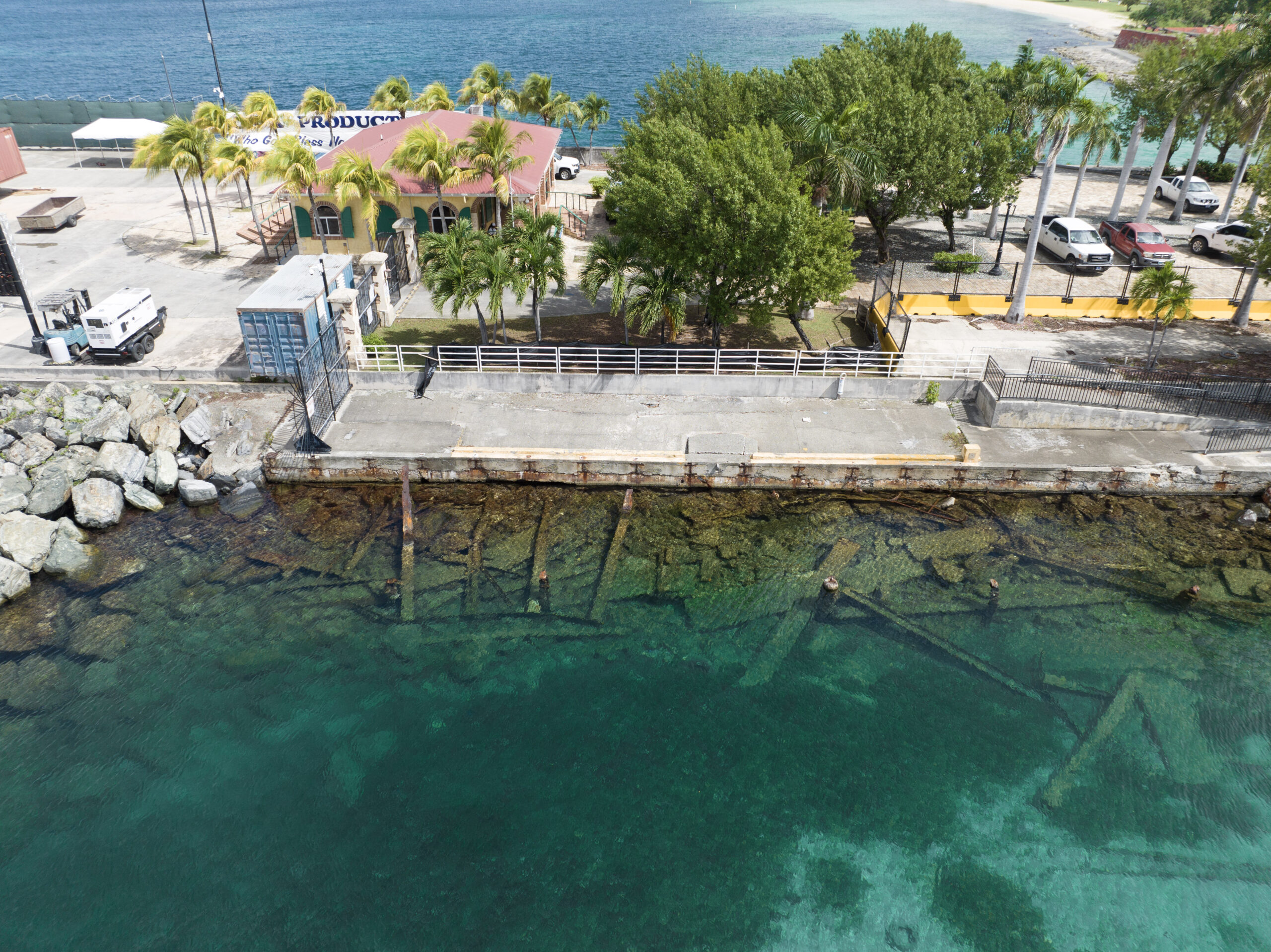 "During the construction period there may be some inconvenience to the community such as noise and facility access," it said. "We will make every effort to minimize disruptions and complete the project as quickly as possible."
The construction comes after the Port Authority and Royal Caribbean Group renewed a 10-year pier usage agreement in October that was originally executed in June 2016. The new pact includes an increase in the per-passenger port fee — from $5 to $7 — paid to berth in ports on St. Croix and St. Thomas. The cruise company has also committed to triple the number of passengers it brings to St. Croix, to 140,000 annually.
Additionally, VIPA has announced a project to renovate the bathrooms at the Urman V. Frederikcs Marine Terminal in Red Hook, also in February. The male and female restrooms will be renovated and temporary facilities will be available on-site for the duration of the project, VIPA said.
The contractor, Continental Construction and Engineering, expects to complete the renovations in time for the Fourth of July festivities on St. John, which is when the terminal has its heaviest passenger traffic, according to VIPA. The Port Authority is funding the $210,000 renovation, it said.
For any questions or concerns about the Ann E. Abramson Marine Facility project, contact the VIPA Engineering Office at 340-778-1012, Monday to Friday, 8 a.m. to 5 p.m.