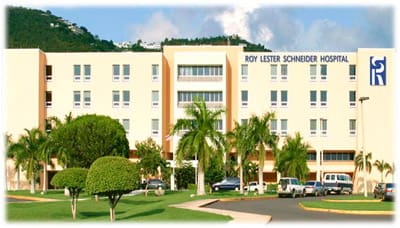 Schneider Regional Medical Center Chief Executive Officer Attorney Tina M. Comissiong informs the public that the Community Health Entrance, which is adjacent to the Roy L. Schneider Hospital Emergency Room, is now reopened.
Patients, staff and visitors now have easier access to the hospital's admitting department and the Department of Health offices and clinics without traversing the Emergency Room.
All mask-wearing mandates remain in place. Masks covering the nose and mouth are required to enter all healthcare facilities in the territory.
Schneider Regional Medical Center thanks patients, staff and visitors for their cooperation and compliance when entering our facilities at the Roy L. Schneider Hospital and Myrah Keating Smith Community Health Center on St. John.
For questions, concerns or information, contact:
Karen Rennie
Executive Assistant
Schneider Regional Medical Center
776-8311 Ext. 2287/2300