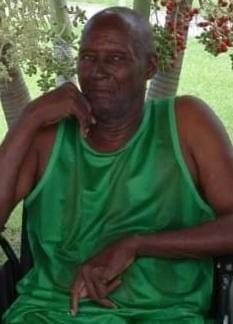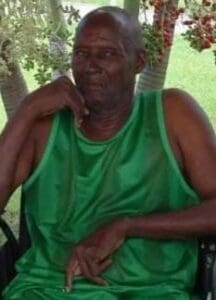 Harcourt Clifton Theodore Joshua of Whim Gardens died on Feb. 28.
Harcourt was preceded in death by his grandmother, Grace Edwards; mother, Lewisa Jacobs; father, Prince Joshua; sisters: Winnifred and Olive; and brothers: Douglas, Ruben and Ronald.
He is survived by his sisters: Cooley and Tiny; sons: Vernon and Rudy; stepson, Shawn; grandchildren: Rumeal, Ra'Shawn, Eurina, Corine, Vernon Jr, Kareem and Norine; and nieces: Janet, Juline, Jose-lie, Gloreen, Rosalinda, Anesta, Joy, Sylvanie, Veronica, Wilda, Latoya, Delma, Bonita, Brenda, Heazel, Merl, Sharmain and Tianger.
He is also survived by nephews: David, Courtney, Dadlie, Collin, Warren, Lynroy, Cuthbert, Philmore, Beazer, Glenroy, Nathaniel and Vaughn; cousins: Merl, Josephine, Primrose, Marybeth, Gloria and Christobel; as well as other friends and family too numerous to mention.
A memorial service will be held at 10 a.m. on Thursday, March 30, at James Memorial Funeral Home Chapel.