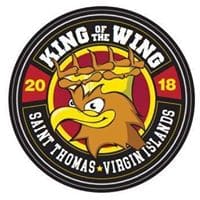 This year's much anticipated King of the Wing (KOW) Competition is quickly approaching and will be held on Saturday, June 10, at Magens Bay Beach, St. Thomas, U.S. Virgin Islands.
If interested in participating in the event, please register at the following link to the King of the Wing Competition online 2023 Entry Form and complete all of the requested information:
if they prefer, people can request a PDF version of the form, which can be submitted to kingofthewingvi@gmail.com, or call 646-558-3017 for more information.
All entries are due by May 12.