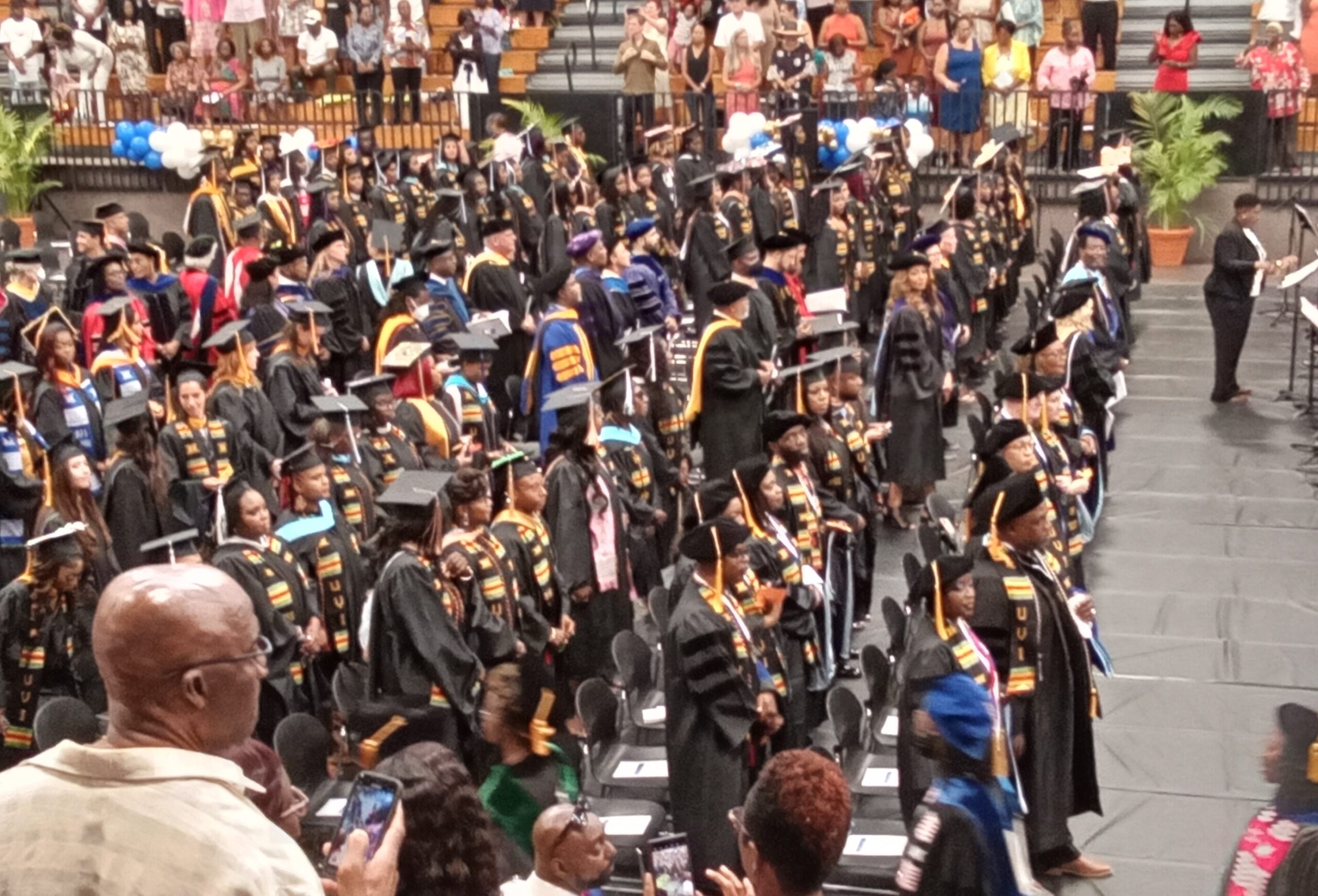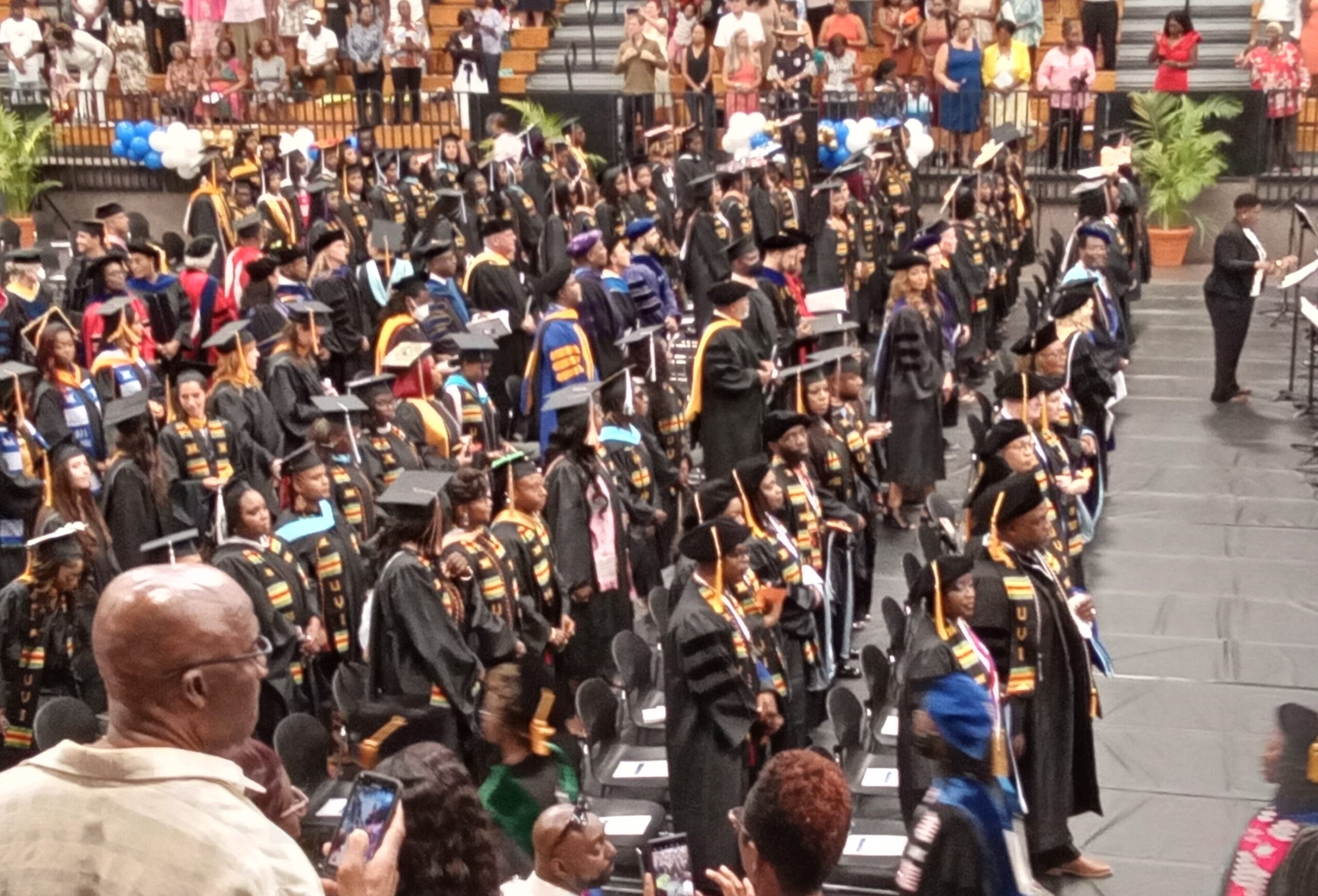 Friday was a day to celebrate at the University of the Virgin Islands. One hundred ninety-one students accepted diplomas during the second commencement ceremony for the UVI Class of 2023. UVI President David Hall joined with other dignitaries congratulating those who had achieved.
Candidates completing their studies received associate degrees, bachelor, masters and doctorate degrees in a Friday ceremony lasting four hours. Two honorary doctorates were also bestowed on the day's keynote speaker, and a businessman, and former tax bureau director who helped restore St. Thomas' status as a leading destination for luxury yachts.
Friends and family sat in the bleachers at the Elridge Blake Sports and Fitness Center to share their special moment. Early in the commencement, Hall asked students to rise from their seats and applaud their parents and families who supported their dreams of higher education.
The Class of 2023 produced 16 doctoral graduates from the Creative Leadership for Innovation and Change program. Among them, Virgin Islands Police Deputy Chief David Cannonier. "I made history. I'm the first active duty police officer to receive a Ph.D.," Cannonier told a reporter as he got ready to march with his fellow graduates.
Administrators also handed out a greater number of Education degrees — bachelor's, master's, and associate's — than it did the year before. The UVI School of Business produced the greatest number of graduates from the Orville Kean Campus, St. Thomas, including accountants, administrators, and Masters of Business Administration. Seventeen nursing students picked up their Bachelor of Science diplomas on Friday, along with 14 graduates with master's degrees in Marine and Environmental Science.
Keynote speaker Michael Eric Dyson admonished the graduates to remember the sacrifices made on their behalf by those whose own education paled in comparison. "They've got something in their hearts — love for you. They've got something in their character — appreciation for the struggle that made you possible, " Dyson said.
Dyson picked up an honorary doctorate degree for the keynote, while former West Indian Co., Ltd. Chief Executive Officer Edward Thomas received a similar honor. Thomas led WICO for 17 years and also led the V.I. Internal Revenue Bureau as director. He also spent several years serving on UVI's Board of Trustees.
Thomas received his award, accompanied on stage by his son, Dr. Edward Thomas Jr., and his daughter, Dr. Lia Thomas.
Trustees Board Chairman Henry Smock praised the graduates and commended those who earned their degrees while balancing work duties and raising families. "I take my hat off to you," Smock said.