Five Virgin Islands cancer survivors represented the territory at the National Breast Cancer Coalition's 2023 Advocate Leadership Summit in Washington, DC, in early May.
Diane Hampton, Dina Cruz, Vera Baquet, Yemaya Jones of St. Croix and Julie Evert of St. Thomas attended The Summit Saturday, May 6 – Monday, May 8. Lobby Day briefing and preparation was May 8. They lobbied at the Capital on Tuesday, May 9.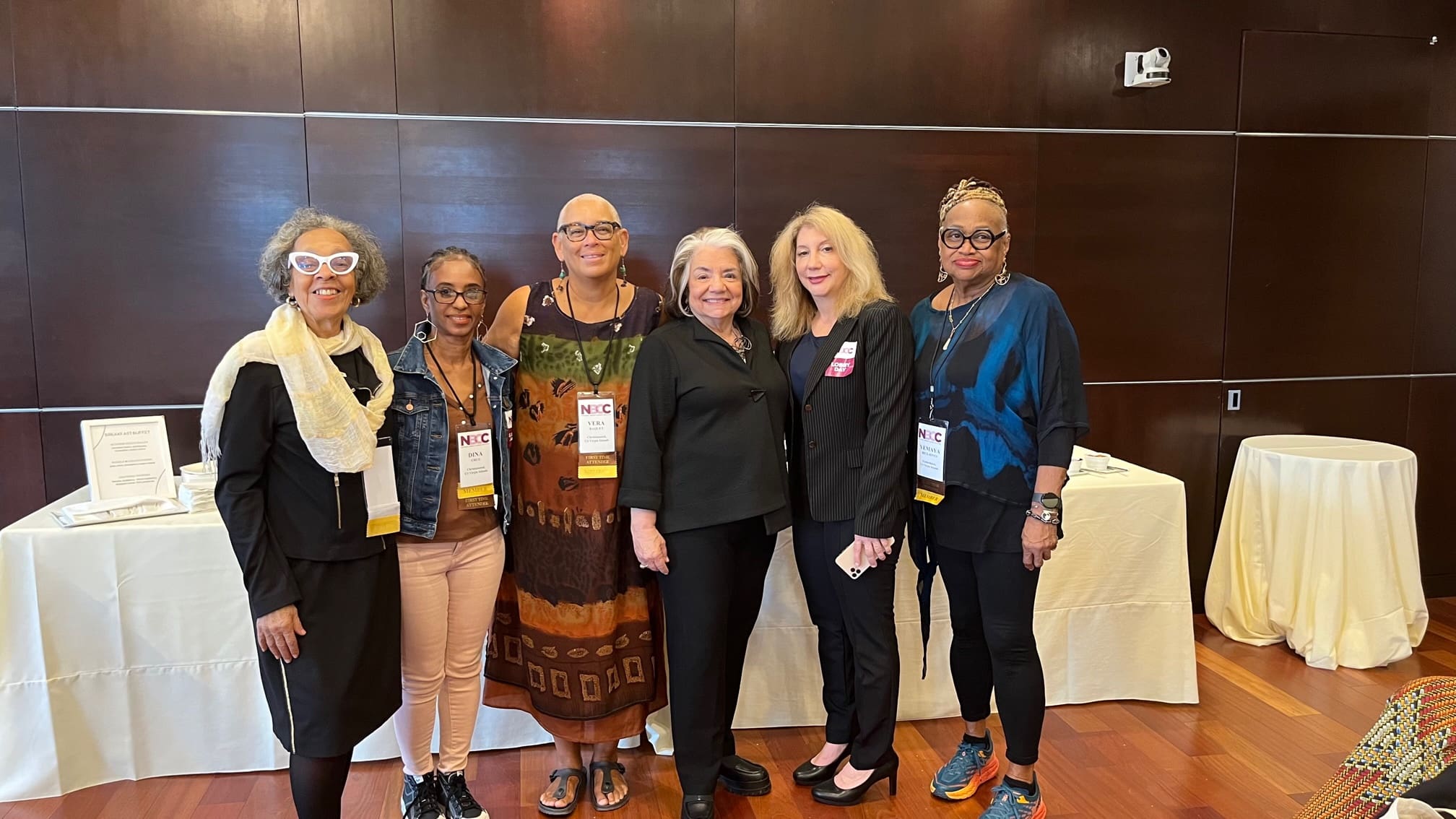 BOLD ADVOCATES: Forging a Path to End Breast Cancer is the 2023  NBCC theme – Our Mission: is to end breast cancer through the power of action and advocacy.
Founded in 1991, NBCC is a collaboration of activists, survivors, researchers, policymakers, grassroots groups, and national organizations that have come together as disruptive innovators for social change.
NBCC links hundreds of organizations and tens of thousands of individuals from across the country into a dynamic, diverse coalition that gives breast cancer a meaningful voice in Washington, DC, and state capitals; in laboratories and health care institutions; and in local communities everywhere.
V.I. Breast Cancer Advocate Hampton worked tirelessly to ensure that the focus was on the fact that St. Croix breast cancer survivors would attend the NBCC for the first time. She reached out to businesses, individuals, and organizations to help fund the NBCC registration fees and hotel lodging. 
"When we were given a 'NO' for support, I wrote back letting donors know we have a different mission…to HELP save lives…by navigating our way through the system to get funding to do research on breast cancer in the VI. Then we received a small donation. Every dollar helped."
Hampton set up a GoFundMe page, "Alexander Hamilton $10.00 Breast Cancer Campaign," that will help send St. Croix women to the 2024 NBCC Summit. "I'm starting early so we'll be ready for next year," she said.
St.Thomas attorney Julie Evert has been a breast cancer advocate since 2000. She began research in 2001 with the very slow connection of "dial-up." 
Evert and Hampton trained with LEAD [leadership, education, advocacy, development], "a very intense program NBCC provides for former and present patients who want to become advocates for social change."
According to Evert, NBCC was instrumental in getting the Department of Defense (DOD) to create a breast cancer research program.  The $300 million initially authorized is down to $150 million for high-risk cancer research studies. Does it have a chance to eradicate breast cancer…does it have a chance to prevent breast cancer on the front end…
"We are peers to the scientists. We are patient advocates who are trained in the science, trained in epidemiology, trained how to read statistics, how to analyze a study, how to create a clinical trial, how to recognize what is or is not a good clinical trial. We are trained intensively," Evert said. 
"Patient advocates sit on a panel as a peer reviewer when the studies come in. The proposed research studies are vetted initially. They are voted on to see which studies go to the next level. They are watched and vetted so carefully, that when they have breakthroughs, they are really, really big breakthroughs. This is the only program in the government dedicated to breast cancer."
"Every year a panel of peer reviewers, which is composed of scientists and one trained patient advocate, critically analyze up to 2000 study proposals and vote on them. The panel then meets in person in Virginia, at Department of DOD to question the studies that were recommended. A second secret vote is taken. The studies with the highest votes are then considered by the second tier of reviewers who decide which of those studies are to be funded and they allocate funding from the $150 Million. Each study typically takes from 20-30 hours for a Project LEAD graduate to review and analyze." 
"As a patient advocate, when I apply, if approved, I can sit on the peer review board."
Lobby Day is a push for NBCC to support the Metastatic Breast Cancer Access Act. The Act focuses on Stage 4, which has spread outside the breast to the liver, lungs, bone and brain – it doesn't stop. It cannot be cured. It's not reversible. Medicare takes two years to give women benefits. Medicare gives them time to see if they're getting better. The conference gave ALS patients two years. At stage 4, breast cancer, they are not getting better. They need the benefits right away. This is cruel to make them wait for what they need. The Act will waive the requirements. This is why we lobby," Evert said.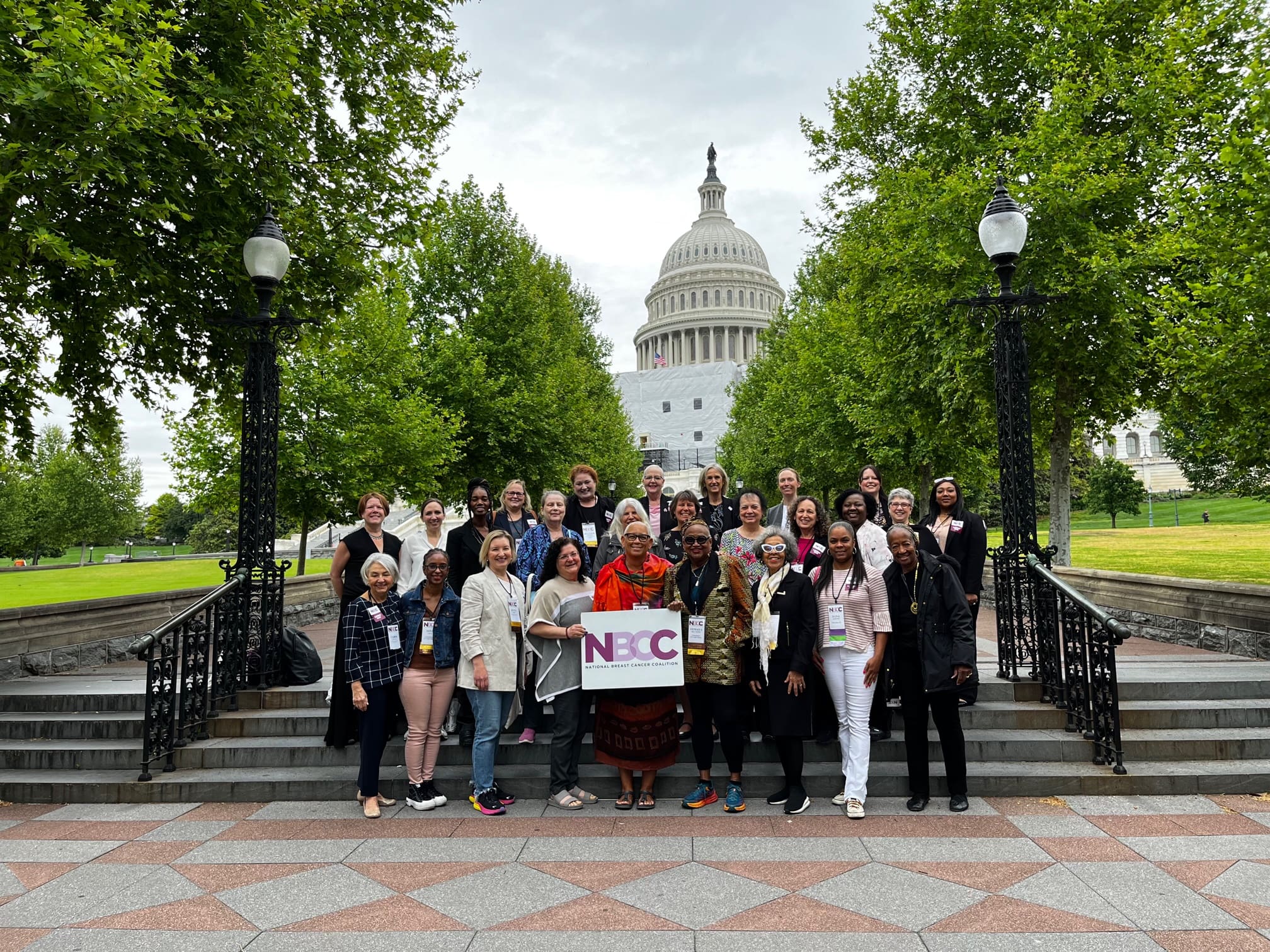 Cruz's NBCC experience was highly memorable, she said. "I've been to conferences before, but never like this one." 
Cruz is a breast cancer survivor who is happy with her ten-year survival mark. She was diagnosed last year with metastatic breast cancer. She is looking very closely this year with hopes that the cancer will not spread. Her due diligence comes not only from her own diagnosis but also because many of her family members have died from the disease.
"It's important to put our experiences in the forefront for people to hear about individuals and what they're going through."
Cruz said she learned a lot about cancer through her attendance at the NBCC. She saw the big issues of those who did not want to take the COVID vaccine because of the lack of testing relative to cancer meds that are also put on the market because of emergency needs. These meds stay on the market with no notable improvement to the problem…no immediate remedy. Cruz also learned how genetics plays an important role in how effective medicine works for one ethnicity versus another.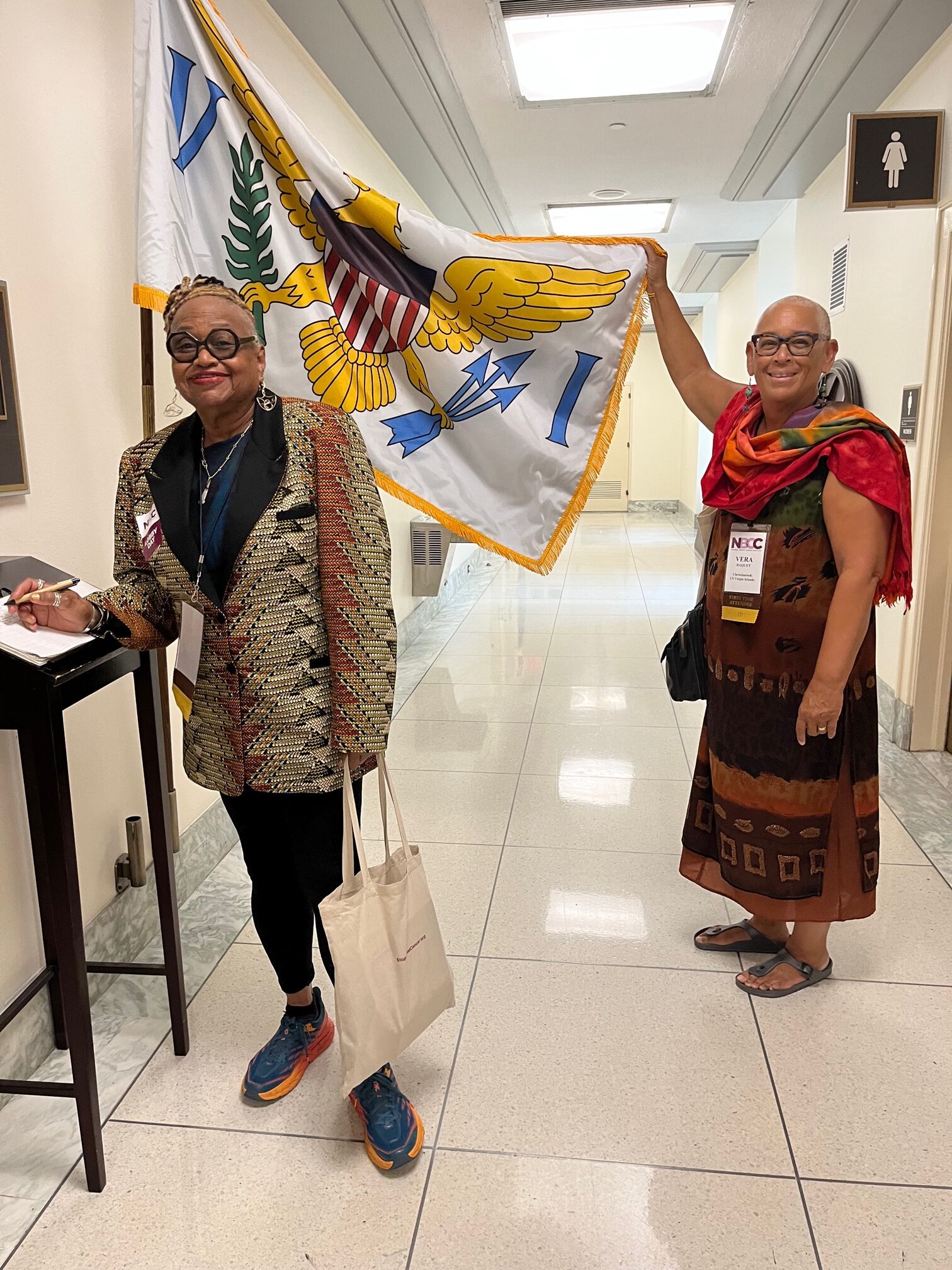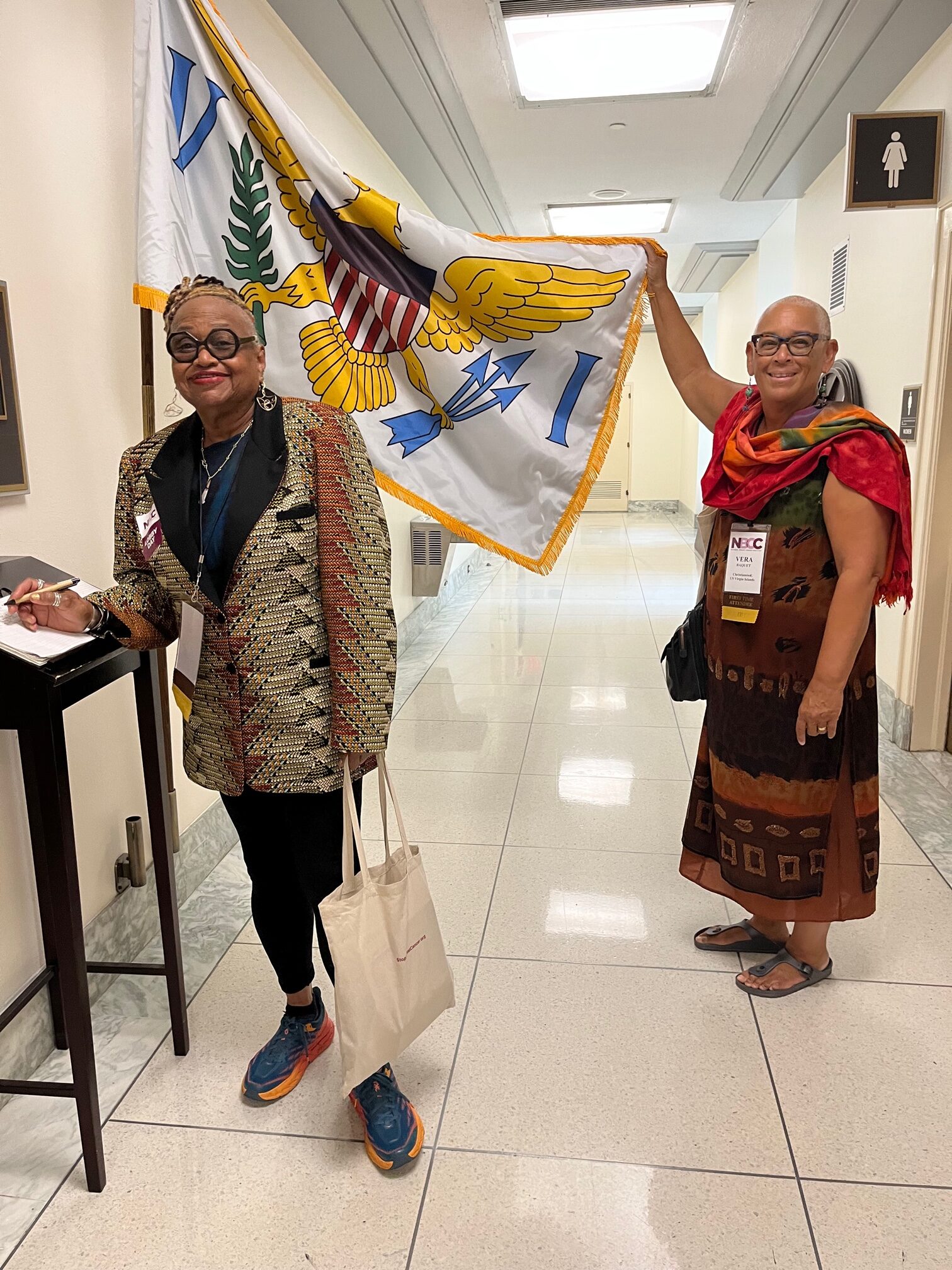 Jones is a breast cancer survivor who attended the NBCC for the first time with the intention of raising consciousness. "We don't have a Cancer Registry in the V.I. Without legitimate numbers. We can't ask for funding. We need statistics," she said.
She recalled her personal experience during 2010-2013 when she had to travel to St.Thomas for radiation because it was not available on St. Croix. Jones went online and was "very fortunate" to be accepted to the Cancer Treatment Center of America in Philadelphia. Their mission: "Treat everyone as if they're your mother." "I was treated very well," she said.
"We have to do better. What people in the territory have to go through is hell," Jones said. That's what we lobbied for at NBCC. We go back to our communities and advocate for them."
Jones is a board member on the V.I. Breast Cancer Project. She uses her expertise as a pioneering artist in the field of fabric art design through the project to teach workshops to cancer survivors. These activities help survivors find joy and relaxation within themselves and in their environment. "Being happy," said Jones, "helps with their healing."
Philadelphia; Washington, DC; Chicago; and New York are places that have all gravitated to the work of Yemaya Jones.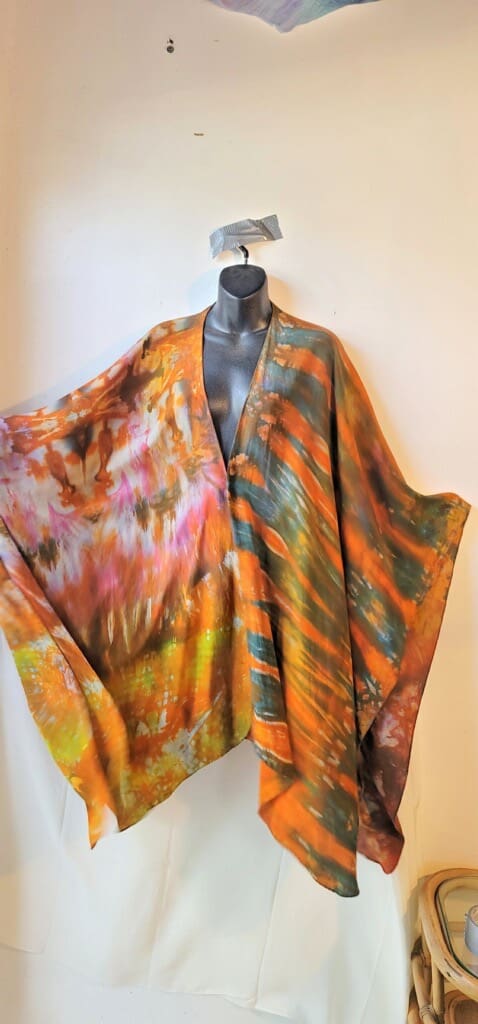 The V.I. Breast Cancer Project and the St. Croix Members of the Breast Cancer Coalition sponsored two seatings for "The Art That You Wear – Yemaya Jones" Fashion Show in DC Tuesday, May 9.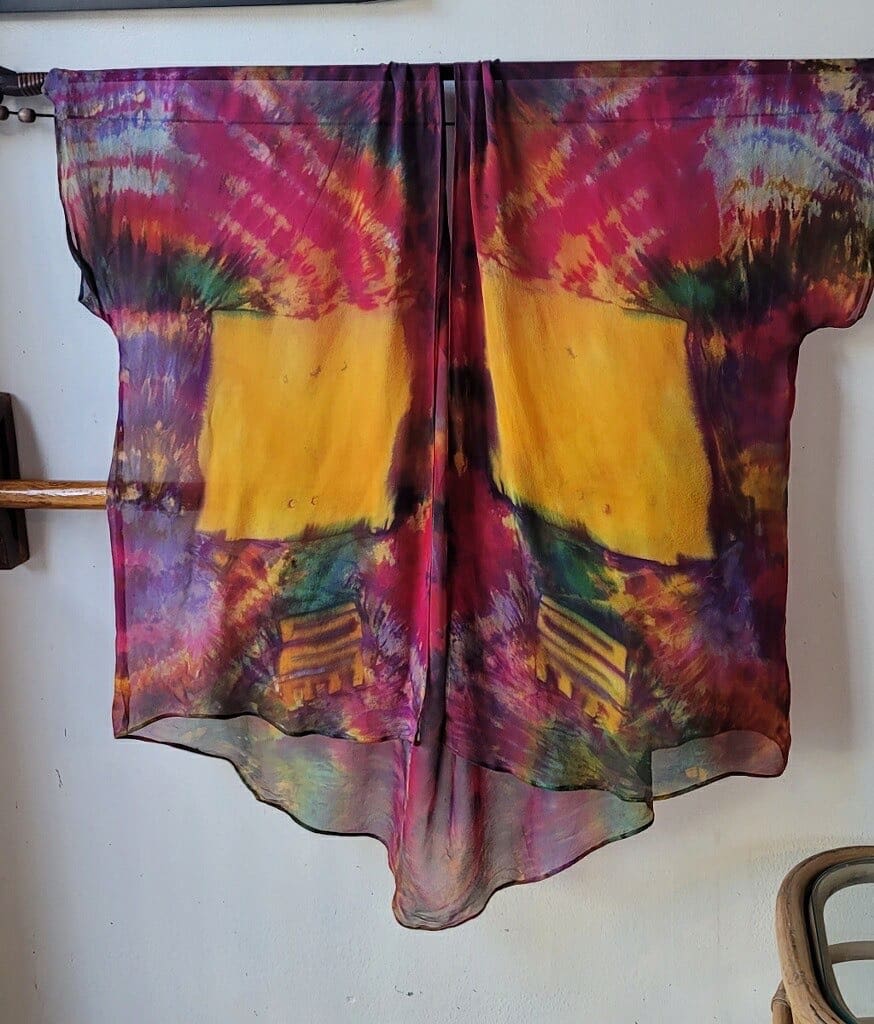 Baquet was diagnosed in 2015 and feels extremely lucky, as a breast cancer survivor, after surgery and five years on meds. 
"My expectations of the NBCC was of a support group. It was so much more." With a degree in biology the LEAD Project piquéd Baquet's interest. "It's amazing. And most important, it's empowering," she said. 
"I definitely want to do the LEAD training. As a lay advocates from NBCC, we get a week's training. When proposals come in, a lay advocate is on the NBCC committee that decides which cancer research gets funding."
"It's all about science, all about the latest, greatest treatments – to hear it from the MDs and PhDs who are actually doing the research."
"The whole time I was there, I was either grinning or crying listening to all the stories. I was in heaven." It was really cool to walk the halls of Congress and to see our Congresswoman Stacey Plaskett's office, Baquet said. 
I am hopeful that V.I. stakeholders will take immediate action to prioritize research for breast cancer, Hampton said.
"The NBCC's priority is our priority as members of the NBCC and advocates. We have returned with an urgency to call on our community stakeholders: Gov. Albert Bryan Jr., Congresswoman Stacey Plaskett, Department of Health, USVI senators, University of the Virgin Islands, and residents to vigorously seek breast cancer researchers," Hampton continued.
"Grant opportunities are available through the Department of Defense. However, we must seek local, International/National breast cancer researchers who are dedicated to finding the cure for breast cancer and saving lives – researchers who know the value of collecting information directly from women and men whose lives have been impacted by breast cancer."
"The V.I. territory is uniquely different from the states. V.I. citizens are deserving of opening the doors to innovative approaches to research such as environmental, social, cultural influences, and spiritual beliefs, including the economy and racial identity. There must be a closer look at the impact of the lack of access to quality health care. We have the opportunity to apply for the DOD grant funding. With the right team, I believe the St. Croix members of NBCC Breast Cancer Advocates action in Washington, DC, will start the ball rolling. If we are not at the table, we will not be served," Hampton concluded. 
Priority #1: $150 million for the Department of Defense Peer-Reviewed Breast Cancer Research Program (BRCRP) for Fiscal Year 2024.
The V.I. Breast Cancer Project thanks the following for their support: Atty Lee Rohn; Cassandra Dunn; Doneers Social Club, Wash, DC; Dr. Angelo K. Galiber; Leatherback Brewery; NBCC; St. Croix Foundation, VI Partners for Healthy Communities; YAGS; Sandcastle on the Beach and a host of friends and relatives.
For more information:
NBCC Website
vibreastcancerproject.com
yemayacolortasting.com
lawofficeofjulieevert.com