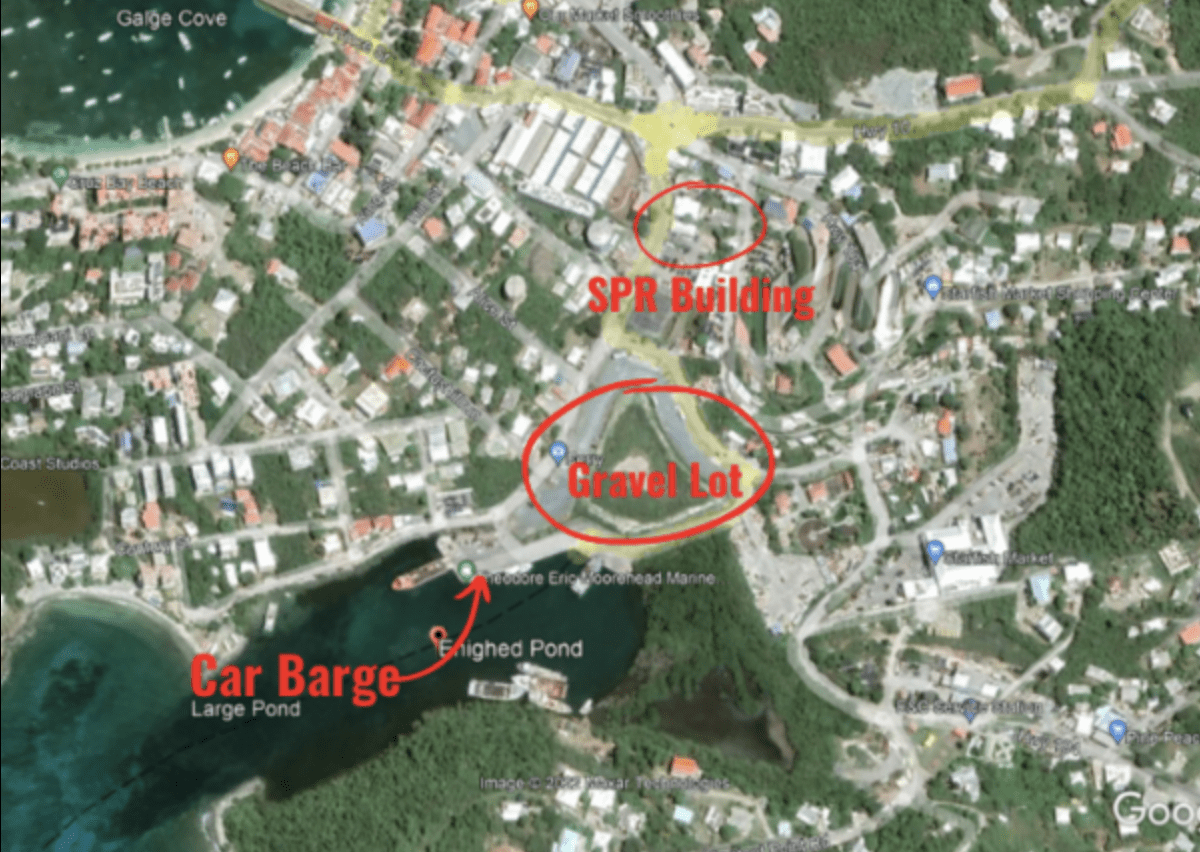 A project to create a community park for St. John residents and visitors took a step forward at a recent meeting of the Virgin Islands Port Authority Board of Governors. The board approved a $371,000 payment to the authority's marine consultant to produce a design for the park near Enighed Pond.
According to information found on the authority's website home page at www.viport.com, the park would be created in the area that now serves as a parking lot near the Theovald Moorhead Dock and Terminal at Enighed Pond for recreational and cultural activities.
At its meeting held in the Henry Rohlsen Airport Conference Room on March 26, the board authorized Executive Director Carlton Dowe to engage consultants Moffatt and Nicole to create a schematic design for the park at a cost of $371,980.
Port Authority officials held two rounds of public meetings to solicit community questions and suggestions about converting the area known as the gravel lot into a recreational facility. Two rounds of meetings took place in 2022; one in February, followed by another meeting in September.
The 34th Legislature approved a $400,000 appropriation in 2021 to get the project started. The vote taken at Friday's meeting passed on a vote of 5 in favor, none opposed. Board members Ariel Smith, Lionel Jacobs, Kevin Rodriguez, Celestino White, and Chairman Willard John cast votes to authorize the schematic design.
Board members also approved task orders to advance improvements for the Crown Bay Cargo Terminal on St. Thomas and for the runway at Rohlsen Airport on St. Croix. A little over one million dollars was approved to engage design services for the cargo terminal, to include bulkhead rehabilitation, security fencing and lighting, and fire protection features.
Authorization for Dowe to spend $179,286 to repair and improve the Rohlsen Airport runway apron also won a unanimous vote. The funding represents 10 percent of the cost for design services — drawings and technical specifications, bidding and award services — to complete the project.
Ninety percent of the funding is expected to come from a grant through the Federal Aviation Administration, the director told board members.
Board member Smith asked if improvements to the runway apron would impact the major airport P3 redevelopment project planned for both Rohlsen and the Cyril E. King Airport on St. Thomas. Dowe said no; work on the runway apron was one of several ongoing projects taking place independently from the P3 plan.