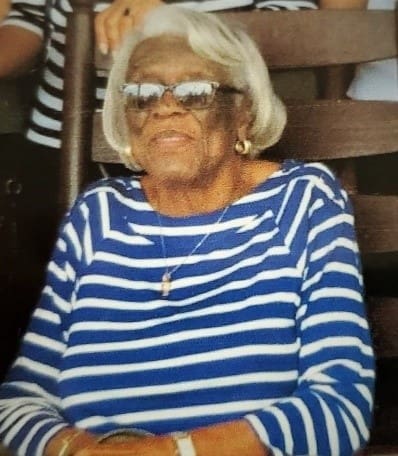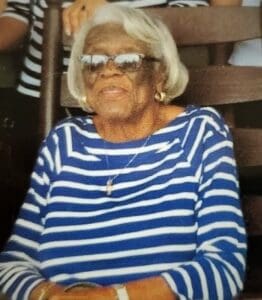 Eulalie Marie Pedersen (nee McBean), affectionately known as "Eulie," "Peda," and "Ms. P," transitioned peacefully on May 28 at her daughter's home in Florida, while surrounded by family. She was 95 years old.
She was predeceased by her husband, Walter J.M. Pedersen (but she kept counting anniversaries up to the end). She was also preceded by her son-in-law Lloyd "Rusty" Bough and her beloved friend Enid Ebbesen.
Eulalie leaves behind seven children and their spouses: Linda Pedersen Bough, Dr. Walter J.M. Pedersen Jr. (Brenda Sanders), Rodney "Mike" Pedersen (Ida Sewer), Warren Pedersen (Hollie Hardy), Debra Pedersen (James "Vic" Williams), Eulalie "Shelly" Pedersen (Dr. Dannie Buck) and Conrad "Randy" Pedersen (Angela Bentley). She is blessed with 18 grandchildren: Lloyd "Boo," Mark, Jason, Walter III, Chad, Brian, Bridgette, Chayne, Leia, Rodney II, Mashawn, Warren II, Lauren, Shayla, Chelsy, Kamryn, Eric and Dana.
The blessings continued with an expanding clan of 24 great-grandchildren: Camille, Lloyd III "Jase", Mark Jr., Makai, Lauren, Cairo, Havana, Wylie, Miles, Zehla, Ivory, Xuna Arie, Lauryn, Tailyr, NaKai, Miles, Mason, Eulalie, Aidan, Liam, Sebastian, Bentley, Londyn and Kingsley. nieces and nephews: Mercedes Espinosa Arlin, Juanita Espinosa, Louise Gallivan, Louis Jackson and Mario Golden; and numerous great nieces and nephews from the Jackson, Drummond, Espinosa and Golden families;
Other survivors include adopted daughters and sons: Lisarose Bough, Suzette Bough James, Annette O'Neal, Vivian Ebbesen Fludd, Kay O'Reilly, Genevive Clenance and Burton O'Reilly; special friends: Josephine Hector, Dorothea Vivican, Mary Centeno, Janette Iles, Joyce Bough Llanos, Alicia Richards, Jean Ross, Pamela Mitchell, Janelle Boodoosingh, Daria Byron, Ramona Rodgers, Chesley Roebuck, Paul Radix, Francisco "Risco" Davila, Women of WELCA, and the LGOS Church family; as well as other relatives and friends too numerous to mention.
She will be laid to rest on her beloved St. Croix on Tuesday, June 13. Funeral service at Lord God of Sabaoth Lutheran Church. Viewing and Tributes will be held from 9-10 a.m. with service commencing at 10 a.m. Interment will follow at Christiansted Cemetery.
Professional services are entrusted to James Memorial Funeral Home Inc.