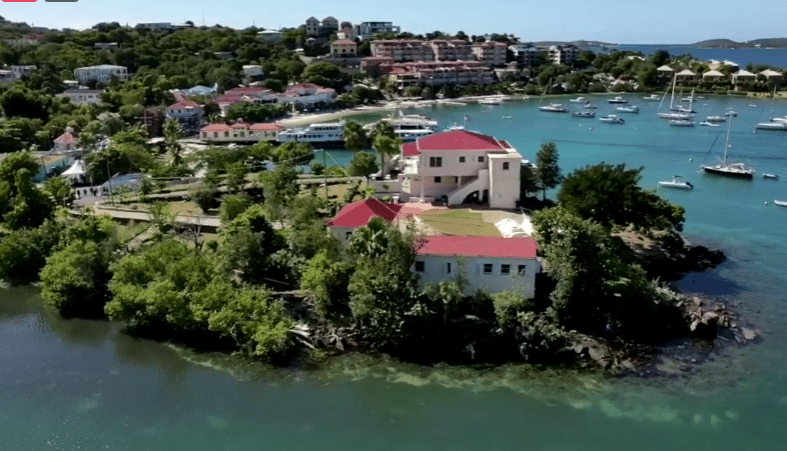 St. John residents of all ages are invited to attend the Plan Cruz Bay Charrette, Sunday through June 16, to help craft a vision for the town's future.
Plan Cruz Bay is an opportunity to continue rebuilding efforts while working together to preserve community character and shape public spaces to benefit St. John for generations to come. By having a plan in place that reflects the community's wants and needs for town, near and long-term development and reuse of property can continue to support a more resilient Cruz Bay, according to a press release announcing the initiative. 
"By sharing ideas and actively participating in the planning process, you have the unique opportunity to shape the future of your town. Community input is at the center of creating a vision for Cruz Bay and we will work together to illustrate ideas and quickly gather feedback to ensure the plan is on the right track" said Margaret Flippen, project director at Dover, Kohl & Partners.
Plan Cruz is a chance for community members to have their voices heard, to listen to one another, and to come together to form a common vision for the town. The study area includes the National Historic District, as well as the area around the Veterans Circle roundabout and the Elaine I. Sprauve Library.
The charrette is a multi-day public engagement process designed to collect input and establish a community vision. The week-long event will include design studio space, interactive workshops, community meetings, and planning sessions.
The outcomes of Plan Cruz Bay are designed to serve as a supplement to the Department of Planning and Natural Resources' Comprehensive Land and Water Use planning that is underway territory-wide, and will serve as a guiding document to define residents' future vision of the area, inform government decisions, and guide implementation actions. Plan recommendations will include proposals for affordable housing, transportation, community facilities, stormwater management, and land use. 
"Cruz Bay is at a pivotal moment in our recovery, and many properties that have been sitting vacant or underutilized for years are on the precipice of coming back into use or continuing to sit in disrepair. It is important for the St. John community to come together to envision Cruz Bay's future, so that near- and long-term development in the town serves residents needs first and foremost," said Love City Strong Executive Director Meaghan Enright.
"With space at a premium, affordable housing in crisis, and the changing climate impacting livelihoods on St. John, we need to be visionary in our thinking about mixed-use development and meeting the most critical community needs in the long term," said Enright. 
The schedule is as follows: 
Community Walking Tour : 
Sunday, June 11, from 4 to 5:30 p.m. 
Hands on Design Session at Julius E. Sprauve School Cafeteria: 
Monday, June 12 from 6 to 8 p.m.
Design Studio at Meada's Plaza : 
Tuesday, June 13 from 9 a.m. to 8 p.m. 
Wednesday, June 14 from 8 a.m. to 6 p.m. 
Thursday, June 15 from 9 a.m. to 8 p.m. 
Work in Progress Presentation at JESS Cafeteria: 
Friday, June 16 from 6 to 8 p.m. 
All charrette events are family friendly, and kids are encouraged to participate and contribute their ideas for the future of Cruz Bay. For more information about the event, reach out to Meaghan Enright via email at meaghan@lovecitystrongvi.org, or by phone at 340-714-7744.