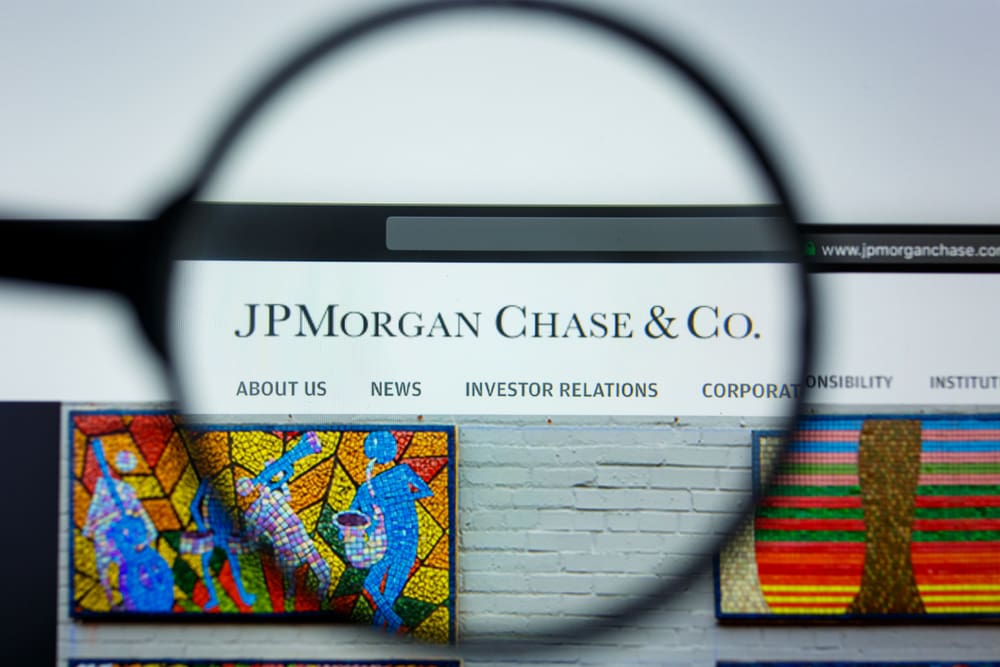 The V.I. Justice Department is seeking $190 million in damages in its lawsuit against JPMorgan Chase that alleges the bank violated the Trafficking Victims Protection Act in its dealings with the late disgraced financier Jeffrey Epstein, according to a letter brief filed Friday in Manhattan federal court, where the case is being heard.
Judge Jed Rakoff ordered the brief last week, asking the government to explain its motion asking that he deny the bank's line of defense.
At issue is whether JPMorgan can use affirmative defenses — essentially that the USVI was equally complicit in fostering a climate in which Epstein could commit his alleged crimes because it gave his companies lucrative tax breaks and actively facilitated and benefitted from his activities — and treat the government as it would a private civil litigant. The government has argued in a motion to strike those defenses, filed in May, that it is acting in its sovereign capacity to enforce public rights under the TVPA.
"The remedies the USVI pursues are anchored in, and necessary to discharge, its quasi- sovereign interest and authority under the TVPA to protect the health and safety of its residents and to deter and restrain JPMorgan's conduct in order to rein in sex trafficking and protect those who might otherwise become victims in the future," according to Friday's brief. "In light of the nature of this relief, and for the reasons previously argued, the Motion to Strike should be granted," it said.
The bank's attorneys have until July 19 to file a detailed response to Friday's letter brief.
The new legal filing explains that the USVI seeks to require JPMorgan Chase to implement new policies, including separating its business and compliance functions and designating an independent compliance consultant, to prevent human trafficking, the Justice Department said in a press release announcing the filing.
The USVI also estimates a request for penalties and disgorgement of at least $190 million, in addition to other damages, it said.
"We are pursuing this enforcement action because JPMorgan Chase's institutional failure enabled Jeffrey Epstein's sex trafficking, and JPMorgan Chase must make significant changes to detect, report and stop human trafficking," said V.I. Attorney General Ariel Smith. "Financial penalties, as well as conduct changes, are important to make sure that JPMorgan Chase knows the cost of putting its own profits ahead of public safety."
According to the brief and previous court filings, the USVI will prove that JPMorgan profited significantly from its relationship with Epstein, who was a client from about 1998 until 2013, despite myriad reports that he sexually abused women and girls.
"Conservatively, the USVI will prove that Epstein generated more than $20 million in fees and revenues for the Bank through 2013 when he was exited. In addition, Epstein referred many ultra-high net worth clients to the bank, including Sergey Brin, Bill Gates, Leslie Wexner, Glenn Dubin, and the USVI will prove, also conservatively, that those clients generated an additional $20 million in fees," the brief states.
"Thus, the USVI conservatively estimates that until Epstein's exit from the Bank at the end of 2013, JPMorgan received at least $40 million from its relationship with Epstein. This does not include the difficult to quantify value of Epstein introducing JPMorgan to high profile individuals, such as Prince Andrew, Ehud Barack, and Lord Peter Mandelson, connecting JPMorgan with the Gates Foundation, or consulting services that Epstein provided to the Bank including related to the Highbridge [investment management firm] acquisition," according to the brief.
The Virgin Islands will devote funds from any recovery in the case to support efforts to strengthen, inform, and expand local law enforcement and enhance the territory's services for victims of human trafficking and other victims of crime, said Smith.
"I am gratified that the victims have received some measure of compensation from the bank, but more needs to be done to hold JPMorgan Chase accountable and to ensure this does not happen to another generation of women and girls," she said. In June, the bank settled a class action suit brought by Jane Doe 1 on behalf of Epstein's victims for $209 million.
The DOJ's goal with each and all of these remedies is to deter human trafficking in the future, according to the brief, filed late Friday.
Guided by testimony from human trafficking experts Robert L. Jackson Jr., former commissioner of the U.S. Securities and Exchange Commission; Bridgette Carr, co-director of the Human Trafficking Clinic + Lab at the University of Michigan Law School and co-creator of the University of Michigan's Human Trafficking Collaborative; and Jonathan J. Rusch, director of the U.S. and International Anti-Corruption Law Program at American University, "the brief outlines remedies that address JPMorgan Chase's failure to comply with federal law and aim to ensure the institution never again prioritizes profit over prevention of human trafficking," according to the DOJ.
The additional safeguards JPMorgan Chase should implement to protect young women and girls, as outlined in the brief, in consultation with human trafficking experts, include:
Making structural institutional changes that would separate its business and compliance functions;
Engaging an independent compliance consultant to provide "independent oversight of reporting-related risk" to ensure JPMorgan Chase does not prioritize profits over its duty to report suspicious activities;
Analyzing — in collaboration with victims of trafficking and human trafficking experts — the root causes of the bank's failures in its banking relationship with Jeffrey Epstein and identifying the missed opportunities to report his criminal activities;
Prohibiting the participation of employees with personal relationships to clients in decisions related to retaining those clients;
Preventing the opening of new banking accounts without identifying basic details from customers;
And ensuring non-abusive financial products and protocols to protect victims of human trafficking.
The V.I. Attorney General's Office filed suit against JPMorgan in December, alleging it aided Epstein's sex-trafficking scheme in violation of the federal Trafficking Victims Protection Act. The bank has denied wrongdoing and has called the suit a "masterclass in deflection."
Epstein, 66 — a registered sex offender who pleaded guilty to procuring a minor for prostitution in Florida in 2008 — was found dead by apparent suicide in August 2019 while in detention in New York on federal human trafficking charges.
His primary residence was Little St. James, his private island off St. Thomas where for years he trafficked in girls and young women and ran a complex web of shell companies registered in the USVI that enabled his crimes, court documents have alleged.
The wealthy financier, who held some 50 JPMorgan accounts, received lucrative tax benefits for his businesses through the territory's Economic Development Commission, which at the time was chaired by now Gov. Albert Bryan Jr. At the time of his death his estate was valued at more than $577 million, according to court documents.
The Justice Department's previous legal filings allege that JPMorgan Chase enabled Epstein's sex trafficking scheme, violating the Trafficking Victims Protection Act when it did business with and for Epstein and did not report financial signs of his illegal activities, as banks are required to do by law.
In March, JPMorgan in turn filed a third-party suit against its former CEO Jes Staley, saying he should be held liable for any damages should the V.I. prevail in its suit, alleging that he thwarted efforts by the bank to sever its ties with the disgraced financier and "persisted for years in protecting Epstein."
Staley has denied the allegations and has sought to have the suit dismissed.
The trial in the case Government of Virgin Islands v. JP Morgan Chase Bank is set to begin on Oct. 23.