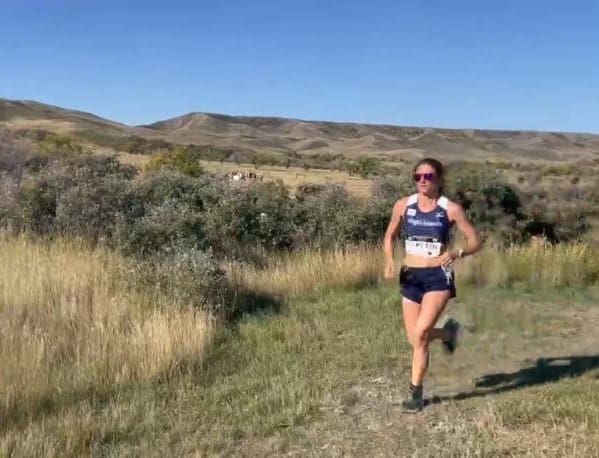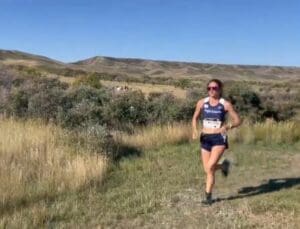 Virgin Islands Track and Field Federation (VITFF) member Bridget Klein represented the USVI in the first 2023 NACAC Mountain and Trail Running Championships in Saskatchewan, Canada, on Sept. 16. Klein finished 8th in the 10,000 meters with a time of 59 minutes and 29 seconds on a challenging hilly course with a 420-meter elevation.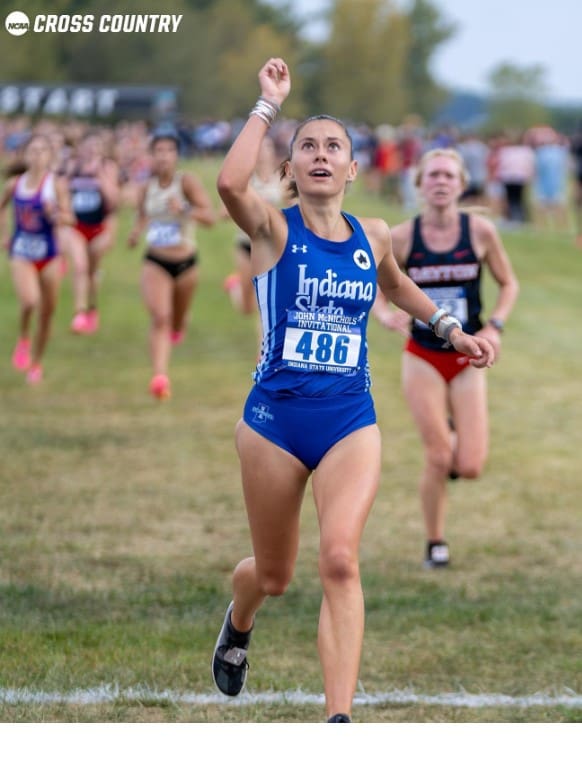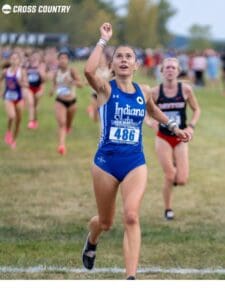 VITFF National Team Member Rachel Conhoff, a graduate student at Indiana State University, opened up her Cross-Country season at the EIU Walt Crawford Open Cross-Country race on Sept. 1. Conhoff finished 10th with a time of 19:18. She followed this up with a personal record on Sept. 16 at the John McNichols Invitational in Terre Haute, Indiana, where she finished the 5000-meter distance in a time of 18:24.
On St. Croix, the Interscholastic Cross-Country Season will start on Sept. 20 on the Estate Negro Bay Cross-Country course. The 112 students competed in the 1 Mile for Elementary, 2 Mile for Middle School and Junior Varsity, and 3.1 Mile for Varsity.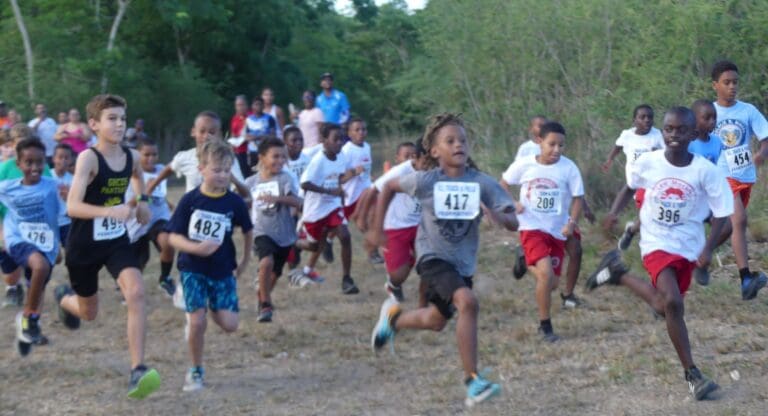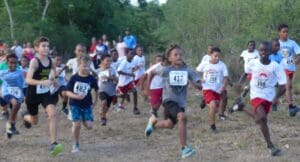 Top 3 results:
1 Mile Elementary Girls
Place/ Name/ Time
1 AMONAI THOMAS 8:10.97
2 JUVANTIA HURST 8:20.05
3 AMEL BAIN 8:28.73
1 Mile Elementary Boys
Place/ Name/ Time
1 PARKER MORRISSEY 7:00.00
2 MALACHI MACLORRAIN 7:17.19
3 ISMAEL MANCEBO 7:27.44
2 Miles Middle School Girls
Place/ Name/ Time
1 CHARLISE MORRIS 15:13.85
2 FAITH EATMON 15:28.99
3 OLIVIA CRIKELAIR 17:20.29
2 Miles Middle School Boys
Place/ Name/ Time
1 XANDER MORALES 14:51.57
2 KOLEBERT DAISLEY 15:06.33
3 AVERY ADAMS 16:06.11
2 Miles JV Girls
Place/ Name/ Time
1 AMINAH PRASAD 16:01.21
2 SAFIYA PRASAD 17:04.09
3 KENNEDY JAMES 19:58.37
2 Miles JV Boys
Place/ Name/ Time
1 DAVID MORTON 13:20.72
2 VEDANT MITTAL 14:19.41
3 MALIEK SOUTHWELL 14:31.8
3.1 Miles Varsity Girls
Place/ Name/ Time
1 KIRRA LAMBERT 24:39.33
.1 Miles Varsity Boys
Place/ Name/ Time
1 NATHAN LANGLEY 20:32.03
2 THOMAS CRIKELAIR 22:09.04
3 QUINN SAYRE 22:58.71
Full results can be found on the Virgin Islands Track and Field Federation website: https://vitrackandfield.com/competitions/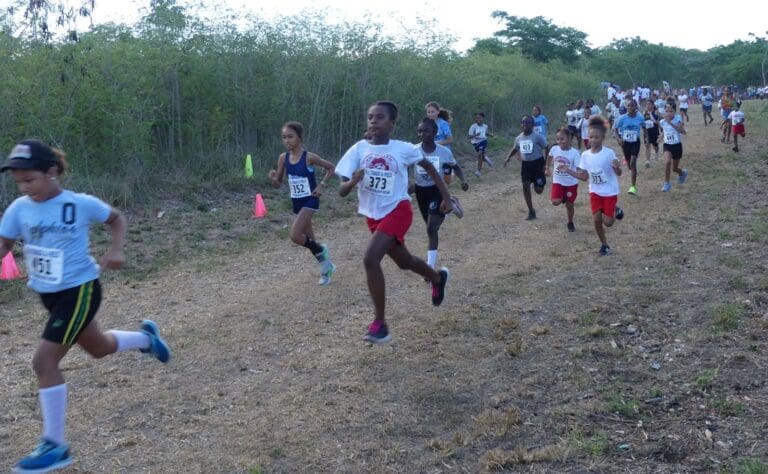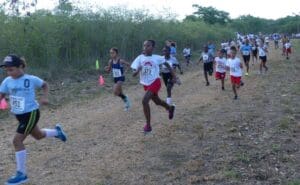 Next race dates for St. Croix are Sept. 27, Oct. 11 and Oct. 18 and the Cross-Country Team Championship on Oct. 21.
The Virgin Islands Track and Field Federation will also be hosting the 2 by Metric Mile Trail Relay on Sept. 30, on the same Cross-Country course in Negro Bay. Teams consisting of two athletes each will be competing against each other.
Each athlete on the team will run 1500 meters, which is just short of a mile, on the smaller loop of the course. The first runner completes the loop and tags the 2nd runner who will then complete the same loop. The team with the fastest total time in their category wins.