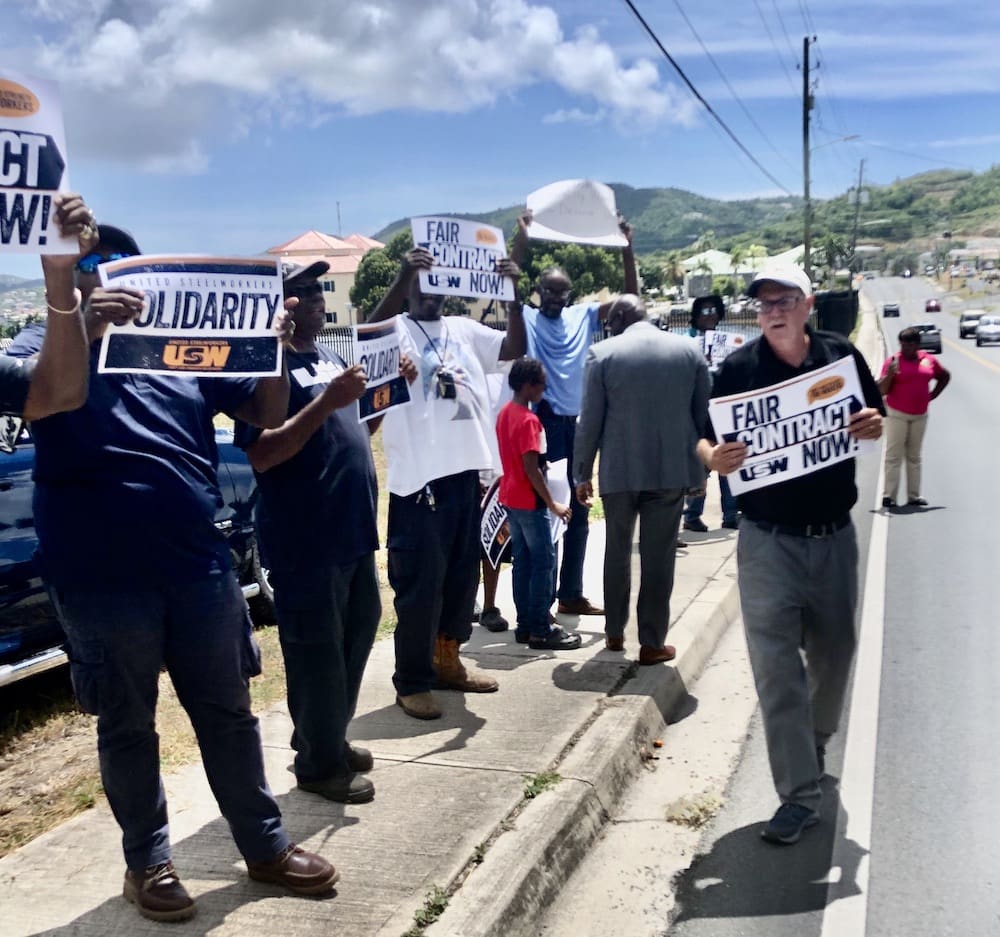 Members of the United Steelworkers Locals 8248 and 9489 lined both sides of Northside Road in front of the Legislature Building Thursday on St. Croix to highlight issues with the V.I. government that have left both groups with a day-to-day contract for the last year, at least.
"What we want is a contract now. If we don't get it, we'll shut it down," supporters chanted while passing drivers honked their horns in support.
Daniel Flippo, director of U.S. District 9 and member of the Steelworkers International Executive Board, traveled to St. Croix for the rally and one on St. Thomas on Tuesday.
"We represent a lot of government workers. This issue now with the government and the governor — we can't get meetings to discuss our issues with back pay. It started with (Gov. John) de Jongh. It was arbitrated. We won the arbitration and now he's (Gov. Albert Bryan) not paying it — $17.1 million," he said.
Flippo said that the Office of Collective Bargaining "won't meet." He said OCB says they are understaffed and they have canceled meetings at the last minute. The workers used to have three-year agreements, he said, "now they're day-to-day."
According to Flippo, there are between 2,500 and 3,000 Steelworkers members in the Virgin Islands. There hasn't been a full contract since 2013 and Flippo said the national body plans another action in December and February if there is no progress.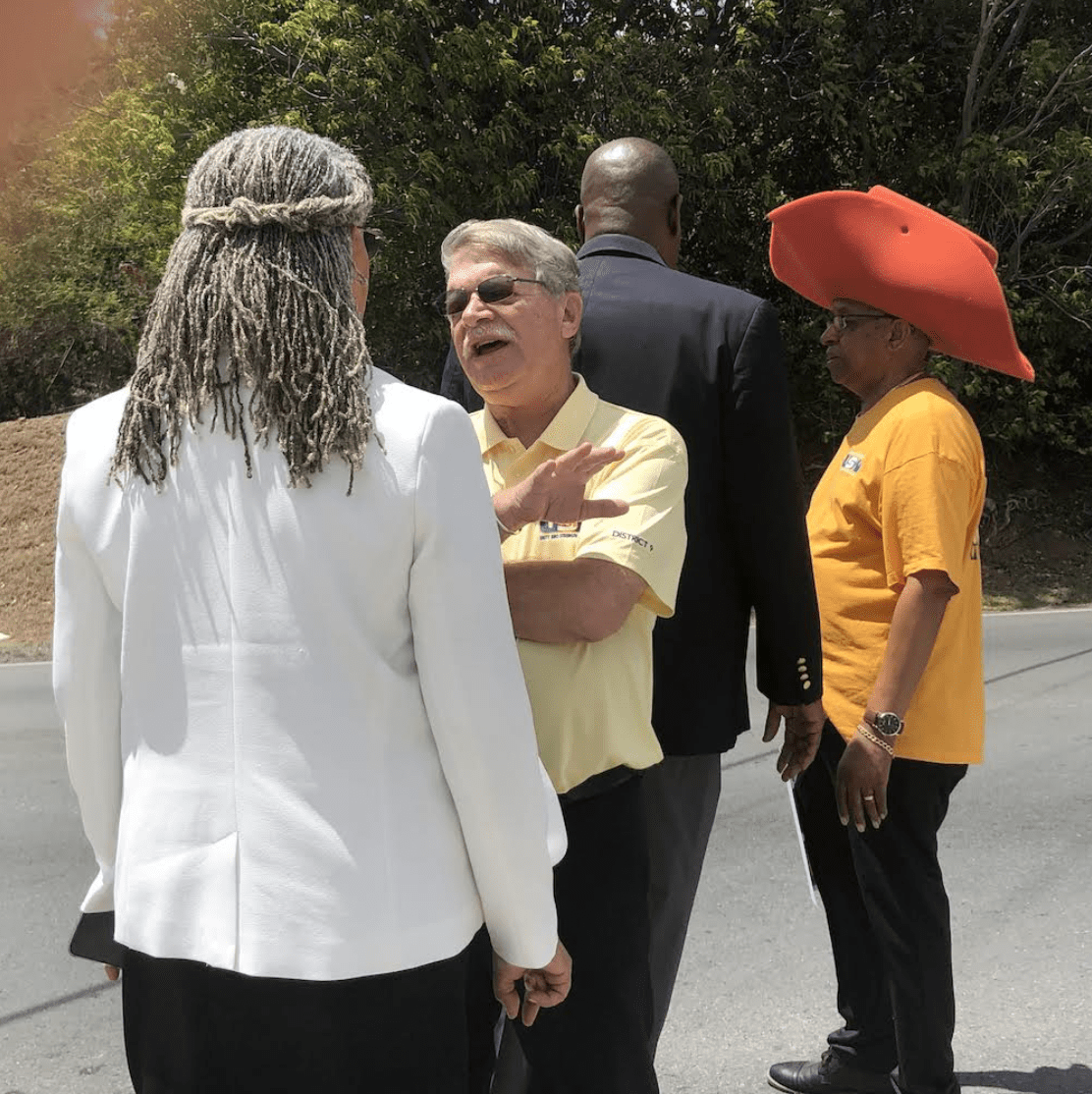 One reason the Steelworkers were marching now is the conditions at the Bureau of Motor Vehicles on St. Croix, where an employee was injured last week. The workers held a protest because the temporary trailers, in use since the 2017 hurricanes, are moldy and dilapidated to the point where a floor collapsed. The union called on the governor to move the department, but Flippo said nothing was done.
"Instead of meeting with us, they file a lawsuit and temporary restraining order," he said.
Lionel Farrington Jr., president of Local 9489 — the supervisors' union — which includes 911, the Waste Management Authority and some health workers. He also complained about the treatment by the V.I. government.
"Everybody's cry right now is that government is not negotiating. Or if they're negotiating, they're stalling and we're looking at negotiations going on two years," Farrington said.
Gerard Jackson, United Steelworker staff representative, said the union has been getting a lot of support from members. The union represents 23 government agencies and five semi-autonomous agencies, such as WMA, WTJX, the Government Employees' Retirement System, Wendy's, as well as the Blubeards, Elysian and Limetree hotels on St. Thomas.
After the action at the Legislature, the workers formed a motorcade to Christiansted, where they rallied in front of Government House.