The UVI home sports schedule started this week as the women's basketball team hosted Cumberland University for a pair of games at the Sports and Fitness Center.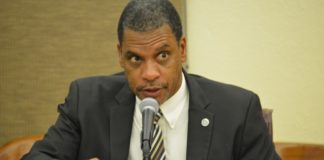 Senators voted Friday to move forward a bill that would change requirements for the chairman of the Horse Racing Commission, but a dispute over who occupies that position has not been resolved according to commission members.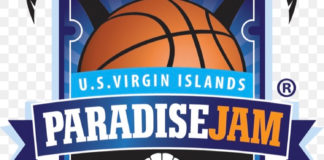 Four Division 1 basketball teams, one Canadian university, the national team from the British Virgin Islands and an all-star team from the USVI will participate in the 2019 summer edition of Paradise Jam, with all games taking place at the UVI Sports and Fitness Center on St. Thomas.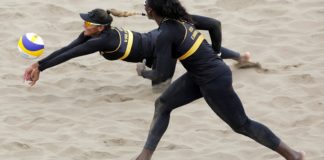 Team ISV's delegation will be represented by nearly 50 athletes, coaches, support staff and officials for the duration of the Games which takes take place from July 26 through Aug. 11.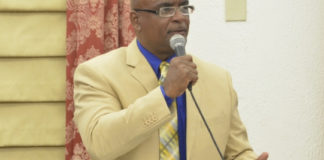 Horse racing in the Virgin Islands is not starting up soon. As a matter of fact, the starting gate for the St. Thomas racetrack isn't even in the territory. And senators from the Committee on Youth, Sports, Parks and Recreation don't know who to blame.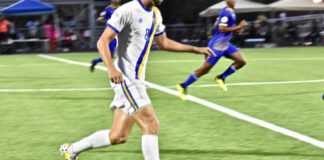 The U.S. Virgin Islands started Sunday's Olympic qualifying soccer game on St. Croix with hope that if it could Barbados by more than one goal, it would advance a step closer to the Olympics. But the visitors broke open the scoring early and never looked back, winning the game 5-0 and clinching a spot in the next round of Olympic qualification.
Four Virgin Islands teens are in Spain, where they will compete for a spot in professional clubs academies. The players from the USVI that left Monday on the trip are Elton Richards, Dalton Parr, Connor Querrard and Jimson St. Louis.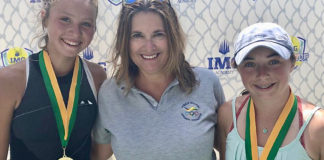 More than 200 tennis players competed at the IMG Academy Caribbean Cup Tennis Series on St. Croix at the Buccaneer Hotel. The first-ever U.S. Virgin Islands Cup, an International Tennis Federation sanctioned tournament, began May 13 and concluded Friday, May 24.