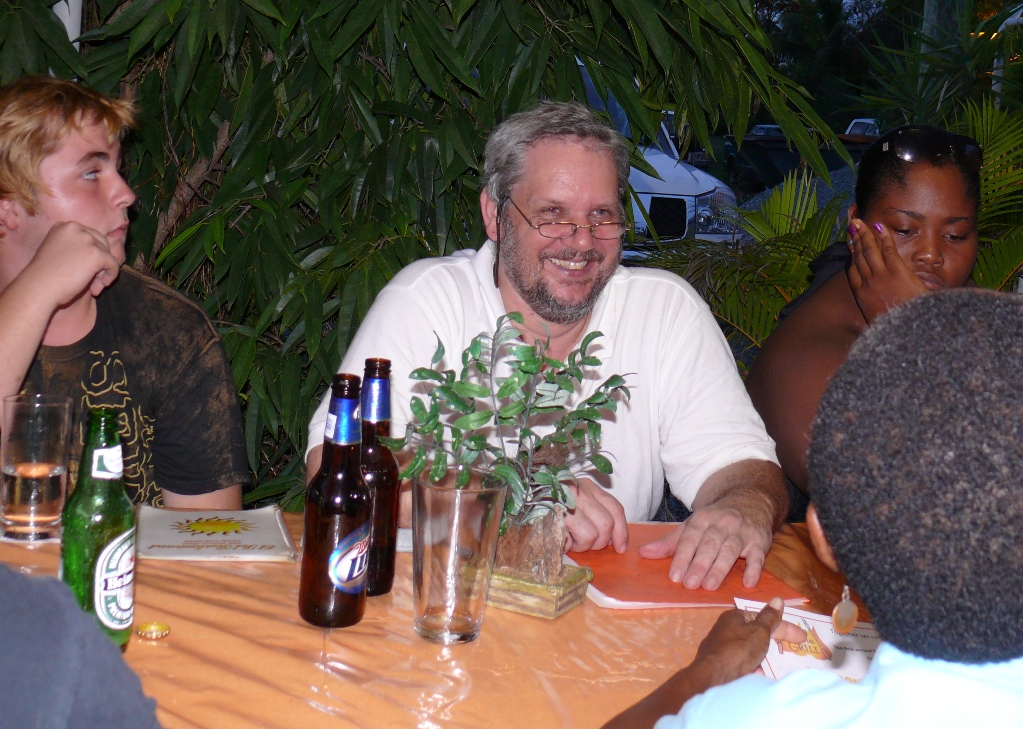 Serious barbecue aficionados will be competing for "King of the Grill" this Sunday at the Agriculture Department fairgrounds on St. Croix, and for $10, you can stuff yourself silly while helping out a neighbor in need.
The V.I. Barbecue Education Society—a group of barbeque enthusiasts committed to the education of like-minded people in the art of slow cooking, roasting or grilling—is putting on the contest.
"For a lot of people, slowcooking is not something they are familiar with," said Tony Doos, a founder of the group and culinary teacher at the V.I. Career and Technical Education Center. "But those of us who love it are spreading the word."
All proceeds are going to the SkillsUSA chapter for its community service and travel funds. Every year, CTEC's SkillsUSA group selects a community project where students experience hands-on how to give back to the less fortunate. In February, the family home of Beverly Andrews in Estate Upper Love burned down. Every cooking team pays $40 to enter, as do all vendors selling jewelry, shirts and knick knacks. Those coming to watch and eat pay $10, and all proceeds will go to rebuild the Andrews home.
"We have excellent craftsmen in our instructors and very dedicated laborers in our students," Doos said at a recent Hotel Association meeting. "What we are lacking is the materials, and that is where we need help."
A certified judge from the Caribbean Barbecue Association is flying over from Puerto Rico to help with the judging, and the contest is being held under Kansas City rules, so those interested in serious competition will be able to get national ranking by competing this Sunday, Doos said. Top prize is a trip to Puerto Rico in July and the title "King of the Grill."
This is the first Memorial Day barbecue contest, but Doos hopes to make it an annual tradition that eventually becomes another reason to come visit St. Croix.
Full contest information is at the VIBES website: http://vibesinfo.com/_mgxroot/page_10748.html
Competitors who need to roast meats overnight will set up Saturday night. The fairground gates open and the eating begins Sunday at 10 a.m., and they plan to keep going until around 6 p.m. There will be music and other entertainment for children, too.