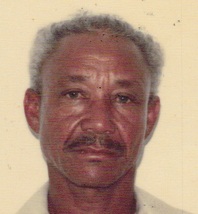 Lenas F. Seraphin of Williams Delight died on May 31, at Gov. Juan F. Luis Hospital. He was 68 years old.
He is survived by his wife, Thelma Anelta Seraphin; daughters: Beverly Seraphin-Arthurton, Dedrie (Igere) Registe and Lena Seraphin-Christopher; son, Coby Seraphin; sons-in-law: Kingsley Arthurton and Alphonso Christopher; brothers: Sullivan Seraphin, Gregoire (Mayil) and Ben Dubique; and sister, Paulina Sanderson. He is also survived by uncles: Henry and Gabriel Warrington; aunt, Philomen Darroux; nephews: Harkey Dubique, Kelvin, Alexander and Robinson Challenger, Odmond John and Felix, Yves, Michael and Ricky Seraphin; nieces: Shama, Jamar, Farah and Karen Dubique, Laurita, Dorita and Marialys Challenger, Yahmega and Yadonis John, and Daniel Seraphin; grandchildren: Melissa , Kingsley Jr. and Ashley Arthurton, Denejah Payne, Alonzo and Sean Christopher, and Aliyah and Coby Seraphin Jr.; along with a host of dear friends.
A viewing will take place at 10 a.m. and a funeral service at 10:30 a.m. on Saturday, June 12, at the New Testament Church of God in Estate Whim. Interment will follow at Kingshill Cemetery.
All arrangements are entrusted to James Memorial Funeral Home Inc.