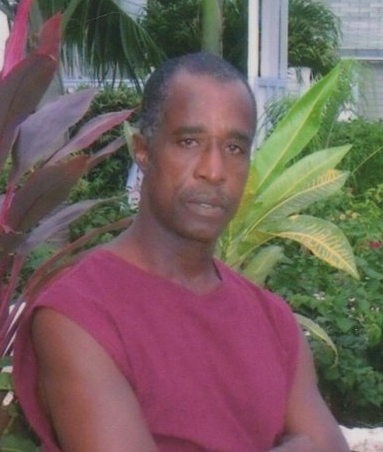 Raphael Greenidge, also known as "Raffie," of Estate Grove Place died on July 16. He was 60 years old.
He is survived by his wife, Valerie Williams-Greenidge; mother, Leoneale Gordon; daughters: Nini Greenidge-Jackson, Oresha Greenidge and Jennell Petersen; son, Raphael Greenidge Jr.; grandchildren: Kaocia Titre, Geovanni, Trevon Markese and Malachi Greenidge, Jackson Greenidge-Foster, Jada Rasheem Richards, Jahlequah and Jason Forde, and J'Niequah Graham; sisters: Marilyn Elcock, Helen Rogers, Niresta Dabrio, Regina Speight, Verna Herrod, Jacqueline Payne, Margarita Benjamin, Sylvia Molyneaux, Helena Gordon-Harley and Thelma Greenidge; and brothers: Glenwood, Lester and Wendell Greenidge, Austin, Jerome, Julian, Roland and Henry Gordon, and Norman Yarwood.
He is also survived by aunts: Elma, Mary and Belinda Elcock, and Estherena Elcock- Hyde; son-in-law, Samuel Jackson; brothers-in-law: Austin and Marlon Williams, Wilford Molyneaux, Arnold Payne, Marcellus Speight and Ulric Benjamin; sisters-in-law: Maxine Gordon and Jackqulin Greenidge; cousins: the Greenidge, Elcock, Parris, Williams, Harrison and Hendrickson families; special friends: Refuge Tabernacle Church family, V.I. Paving Inc. family, Sylvester "Chico" Auguste, Alvin Milligan, Louis Smith and Angel Lima; as well as other cousins, relatives and friends too numerous to mention.
A viewing will take place at 9 a.m. followed by a funeral service at 10 a.m. on Tuesday, Aug. 5, at the First Pentecostal Church, Estate Carlton. Interment will be at Kingshill Cemetery. Professional funeral services are entrusted to James Memorial Funeral Home Inc.