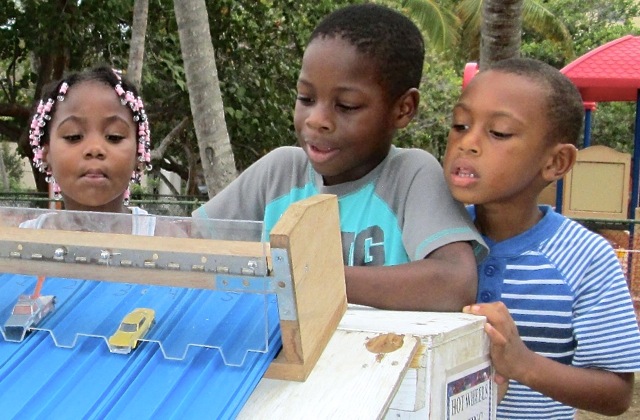 While they were too young for most of the games, a group of pre-kindergarteners from the 21st Century Community Learning Center summer program showed off their expertise Thursday at the St. John's Festival's Hot Wheels track in the Children's Village.
The field trip was a collaborative effort between the 21st Century program and the Rotary Club of St. John, which sponsors the Children's Village.
The children's knowledge of St. John's Festival was a bit sparse but Lanasia Elmes, 4, had some idea.
"You go to the parade," she said, speaking of Saturday's event through the streets of Cruz Bay.
Rotary Club President Alecia M. Wells told the 26 prekindergarteners that if they came back with their parents when the Children's Village was open at night, they'd be able to earn "coins" for their efforts in various games. They can then trade the "coins" in for gifts.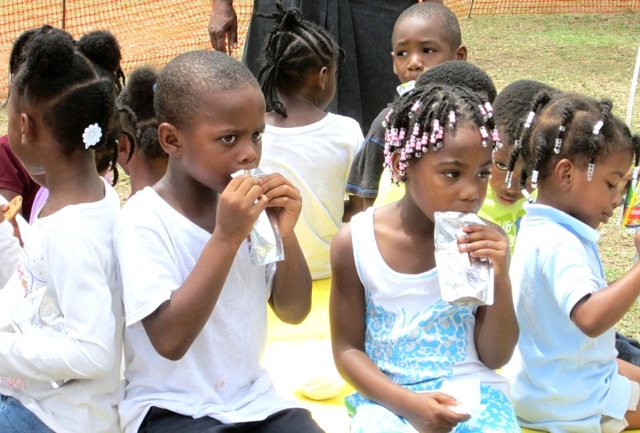 While Hot Wheels got their attention, the children also got to brush up on their manners thanks to prompting from the half dozen teachers assisting with the program. They were quick to comply when urged to ask nicely for a cookie or to say thank you when they received one.
They also learned about thank you cards, with many of them signing a glittery hand-crafted one made of bright pink art paper delivered in person to Rotary.
After downing chocolate chip cookies and juice, the children had their pick of a several colors of bottled bubbles plus a white or a brown stuffed dog to take home with them.
Wells said that Rotary decided to invite the children to the Children's Village because they often don't get to experience the fun.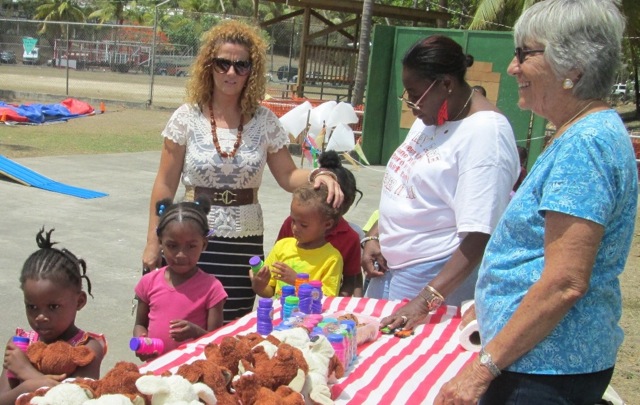 "The prekindergarteners don't ever get to do anything," Wells said.
The 21st Century program runs throughout the school year and during the summer at Julius E. Sprauve School. It is funded by the U.S. Department of Education to provide academic enrichment programs.
Wells said a total of 164 youths are participating in the summer program.