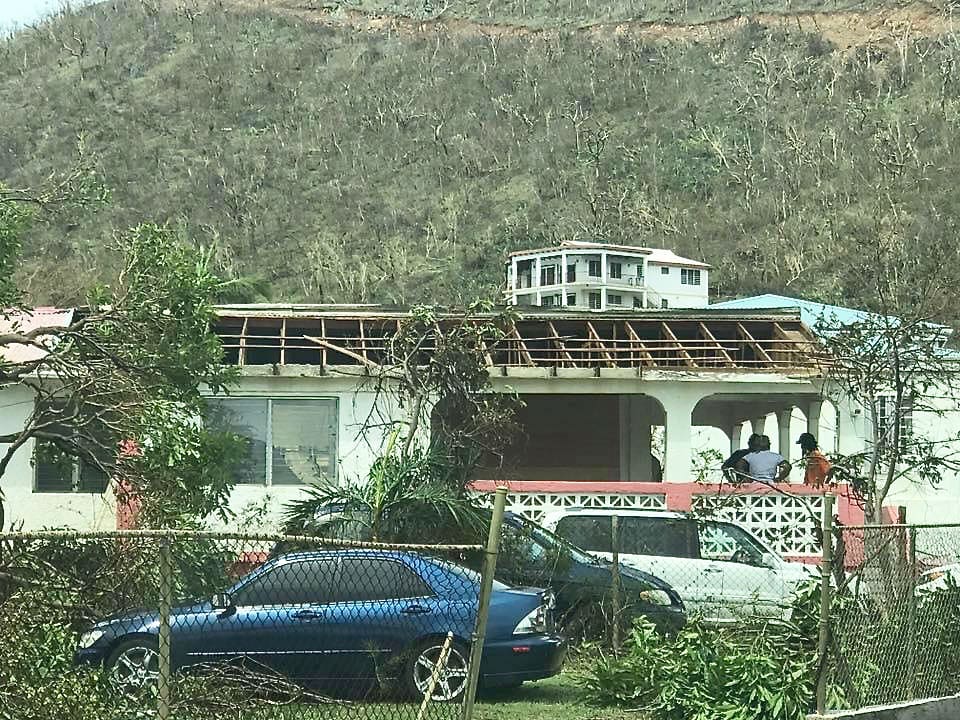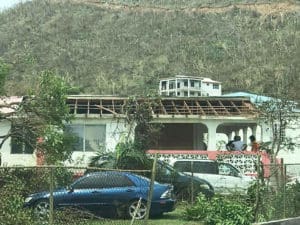 After three reported instances of potential fraud on St. John over the weekend, the Federal Emergency Management Agency is reminding residents not to respond to phone calls or texts asking for personal information on behalf of the agency.
No matter how convincing a call or text message may be, if it involves a request for a Social Security or bank account number, it isn't from FEMA.
"FEMA will never call and ask you for private information," said Bea Riddle, who works in FEMA's individual assistance program. "They will never call and ask for your Social Security number or your bank account. Never."
The only time such information should be provided to FEMA is during the assistance application process, Riddle said.
"We may call later and ask how your experience was with FEMA when you registered, but that's it," she added.
Identity theft and other scams are, sadly, not uncommon in the aftermath of disasters. People under extreme stress may let their guard down and give out information they normally wouldn't to strangers promising help. Desperate circumstances are likely to draw out those looking to take advantage.
"It doesn't matter where the disaster is, it always happens," said FEMA public information officer Darrell Habisch.
Habisch said that, so far, there haven't been many reports in the V.I. of suspicious phone calls or texts claiming to be from FEMA employees. But he added that, "one is too many." The reports of potential scammers contacting people by phone have so far come from the St. Thomas-St. John district.
It also isn't unheard of for scammers or thieves to impersonate disaster assistance workers in person, but there have so far been no reports of that occurring in the territory after Hurricanes Irma and Maria. Still, residents can stay safe by asking to see, and even photograph, disaster workers' identification badges. Any suspicious activity related to disaster assistance can be reported to the National Center for Disaster Fraud at 1-866-720-5721, and to local authorities.
Chances are good, though, that anyone who residents encounter doing the hard work of disaster recovery and survivor assistance is in the territory to help.
Housing inspectors are on the ground across the V.I., and have begun the process of doing property assessments. But FEMA representatives say the agency is still largely occupied with the task of making sure that everyone who needs assistance gets to apply. Residents of disaster areas have 60 days after their area is declared a disaster to apply for individual assistance. Lack of access to the internet and unreliable cell phone service in some parts of the territory have made the process challenging.
On St. John, FEMA assistance teams have been helping residents through the registration and application process at the V.I. National Park Visitor Center in Cruz Bay and the Coral Bay Fire Station, but plans are in the works to move at least one of those locations by the end of the week.
Cruz Bay's official "disaster recovery center" is likely to be located at the St. John legislature annex as relief efforts move forward, FEMA representatives reported Monday at a meeting of government agency and NGO heads that occurs three times a week in Cruz Bay. After that meeting, an assessment team from FEMA was scheduled to make a final determination on whether the annex meets all safety and accessibility requirements to function as a recovery center.
If it meets the federal requirements to become a recovery center, the annex will become the headquarters of employees of FEMA, the Small Business Administration and the Army Corps of Engineers, potentially as soon as Wednesday.
"A disaster recovery center is a one-stop shop," said Habisch, stressing the need for the center to be accessible to all. "There are a lot of people who are much more comfortable sitting down face to face and looking the other person in the eye, and then explaining their situation and giving their personal information."
He added that the annex has the benefit of being a more central location in Cruz Bay than the park visitor center.
Assistance teams will still be available at the visitor center on a daily basis until a disaster recovery center can be officially established in Cruz Bay. Coral Bay's center is likely to remain at the fire station, or near it, Habisch said.
The SBA will also increase its presence on St. John in the coming weeks. FEMA has arranged for lodging for SBA representatives on the island so that won't have to continue commuting from St. Thomas, which they began doing on Saturday.