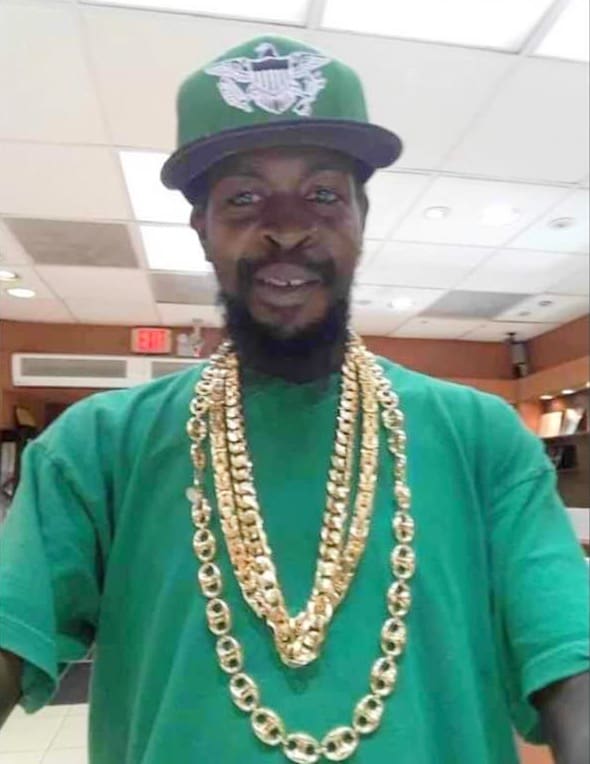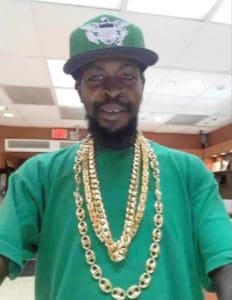 I had only known Cedric Henry for about a year, but I loved him. There are so many things to love and admire about this tall, handsome, soft-spoken young man. Cedric Henry gave new meaning to the idea of tirelessly working one's way up. Cedric embodied the great hope we all have that we can get past our unremarkable beginnings and achieve respect and trust.
He told me one afternoon as I watched him adroitly take apart my nearly brand new stove – tools laid neatly on a towel next to him – that he had learned appliance repair by watching someone.
At the time, Cedric had driven a delivery truck for a small appliance store. Because the store did not have a full-time repairman they had to bring someone in periodically from Chicago.
Cedric told me the man did not read English, so Cedric, who drove him from appointment to appointment, would read the repair manuals to him while watching what the Chicagoan did over his shoulder.
When I saw the police report that a Cedric Henry, 32, had died from gunshot wounds early Saturday morning, I thought, "no, that can't be MY Cedric" first of all, denial. The Cedric I had come to know and love had to be older than that. I made my calls. He was 32. It was Cedric. The denial is gone. I will elaborate on the next phase of grief – anger – after I tell you more about Cedric.
Many of you would know him by the truck he drove around the island, the words "Next Generation Appliance" emblazoned on the lower windshield.
Not that long ago he had been driving someone else's truck. Until yesterday, and for some time, he had been Home Depot's recommended repairman.
He knew how to fix everything from stoves to washing machines – and more than that, if he couldn't figure it out, he was happy to call out to someone at Whirlpool or GE and find out. He placed effectiveness above ego.
I was so blown away by his intelligence, goodness and achievements I told him I wanted to do a story about him. He said, "I'm not ready yet."
I learned over the months – as we kept meeting around my oven – he had been working around the clock, often seven days a week, to help those whose dryers or freezers weren't fully cooperating.
He told me one afternoon, when he was back once again, trying to fix the lemon I had unwittingly purchased, that he intended to cut back and spend more time with his wife and two sons, ages 5 and 11.
The other thing he really wanted to do was build his business and train others to do what he did so young Virgin Islanders could achieve more for themselves – maybe even start their own businesses, become their own bosses as he had done in his short lifetime.
"But it's hard to find people who are serious," he lamented.
Who knows, maybe one or more of the approximately 800 hundred mostly young men who have been killed since we started the Source in 1999, would have had the chance to work with Cedric, or start his own business. But we will never know. They are dead. And so is Cedric. We could have saved many of them, but we chose not to. They were not that important to us.
Tell me what you think when you read these blurbs that describe the end of a life. Tell me if you see the secret words that are code for: "Let them all kill each other," as Gov. Albert Bryan Jr. was honest enough to admit was his thought, until one of "them" turned out to be his friend.
I will give you the exact statements of these killings and I'll also give you the answer as to the code word that allows us to dismiss the victim as one of "them."
At 10:12 p.m. Wednesday, the 911 call center received a report of shots fired in the area of Contant. Shortly thereafter, another caller reported that a man had sustained gunshot wounds and he was being transported to Schneider Regional Medical Center, where he succumbed to his injuries. Code word: Contant
According to police, at 11:02 p.m. the 911 call center received a report of multiple shots fired at Mi Bloque Disco at Altona and Welgunst, and that one person had been shot in the chest. At the scene, officers discovered two unresponsive Hispanic males lying on the floor inside of the establishment. EMS arrived on the scene and found no vital signs. Code word: Hispanic
…was shot to death at the Oswald Harris Housing Community. According to police, at about 2:50 a.m. Code words: Oswald Harris Housing Community – 2:50 a.m.
And finally: Approximately 12:03 a.m., the 911 Call Center received a call from a concerned citizen who stated that there were numerous shots fired in Hospital Ground. … two gunshot victims were transported to the Roy Lester Schneider Regional Medical Center via private vehicle. Officers traveled to the hospital where they were advised that one of the victims succumbed to his injuries. Code words: 12:01 a.m. Hospital Ground.
Dangerous places, outsiders, trouble makers, late at night, oh well. "Let them all kill each other."
The last one was Cedric. Maybe known to carry cash, maybe wearing a gold chain, maybe on his way home from a night out with the guys: maybe, maybe, maybe. Here's what is definite. He's gone. Gone from his wife. Gone from his children. Gone for those of us who loved him, admired him and counted on him on several levels; to fix our stoves, to set an example, to train people in a good trade. And that's just us. Imagine what his family was counting on him for. To come home on Friday night.
So, here's the angry part. In 2014 LaVerne Ragster and I organized a "Peace Summit" One of the presenters, Amy Crawford, then-deputy director of National Network for Safe Communities, laid out the proven method NNSC had used in numerous communities to measurably stop the killing – in some cases by 50 percent in one year.
A working paper was developed out of the summit and a strategic plan was formed out of two full days of working together, first as a community and then with official stakeholders. Those stakeholders included the police commissioner, senators and other agency heads and "multipliers" in the community.
Peace Conference, 2014 Working paper
That summer, then Gov. John P. deJongh sent down legislation asking for a $260,000 appropriation to hire NNCS and get started on saving our young people.
The Legislature unanimously, if my memory serves me, voted it down. I intend to write more about the details of this, but not today. Today, I mourn, first Cedric and then the 223 other homicide victims that have died between July 2014 and today, the day my friend went from being a man, a husband, a father, a highly respected businessman to being another "them" in the eyes of some in this community.
The only thing I can do to honor this exceptional man is this vow, Cedric, your death will not go unnoticed. Your death with not be in vain. I will fight until my own death to stop the killing.
I hope that all the people whose lives you touched will demand that the rhetoric stop and the action begin.
To be continued …
Editor's Note: Shaun Pennington has established the Cedric Henry Fund for Hope in Henry's name.
The initial goal is to raise $1 million by the end of the first quarter of 2020. That's 1,000 people giving $1,000. I know that is possible, but many can give more. And many can give less. Most everyone can give something.
The funds collected will remain in an escrow account at the St. Thomas Reformed Church until they are placed in trust to be managed by a local financial planning organization to be named shortly.
The first $500,000 will be placed in a trust specifically for the maintenance, education and welfare of Naakhai and Khdan Henry to be administrated by a trustee with the help of their mother. After they have received whatever secondary education they choose, or opened a business or put a down payment on a home, the remaining funds along with the next $500,000 will roll over into a foundation to be established with a board determining the grants to be given to other young people in the territory who have lost a parent either by death or long-term imprisonment due to gun violence. The  foundation  board of directors will be chosen to administer the granting of funds to be available by application and a set of criteria to be determined. Proceeds from the long-term, slow growth investment of everything over the first $500,000 donated can be used only for secondary education, vocational or otherwise, or to start a business or put a down payment on a home.