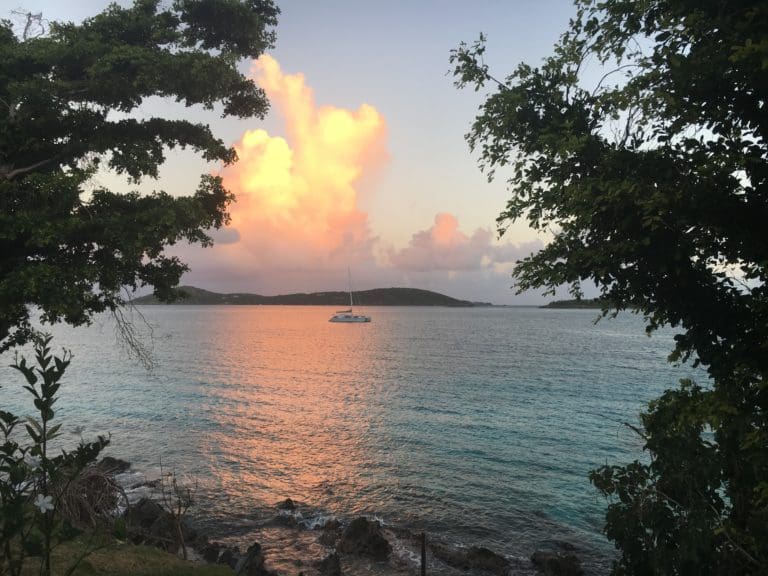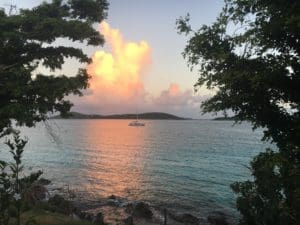 Virgin Islands National Park on St. John is announcing additional modifications to operations to support federal, territorial and local efforts to slow the spread of the novel coronavirus (COVID-19).
On March 21, Gov. Albert Bryan Jr. ordered all non-essential businesses to cease in-person operations until April 6 and to require those employees to stay at home. Hotels, villas and similar business are not to accept guests and reservations for 30 days. Bars are ordered closed and restaurants are allowed to provide take out service only.
As of Monday, March 23, Virgin Islands National Park will offer very limited services outside those that support visitor or resource protection. The following services and operations will be modified in order to comply with the governor's order, Centers for Disease Control and Prevention, and the National Park Service (NPS) guidance:
The Cruz Bay Visitor Center is closed. Information and services will not be available.
The park dock and bulkhead at the Cruz Bay Visitor Center is closed to commercial activity.
No more than two individuals may occupy a dinghy when travelling to or from the NPS dock.
All restrooms and porta johns in the park are closed.
Guided hikes and other on-site public or educational programs are canceled.
Food service and watersports rentals at Trunk Bay will not be available.
The park will not issue special visitor use or business permits.
Trash will not be collected. When visiting the park bring garbage bags to take your trash with you. Pack it in, pack it out!
Trash receptacles will not be available for boater trash. Boaters must make other arrangements for trash disposal. Do not leave trash on shore.
The pavilions at Trunk, Maho and Hawksnest Bays are closed, as are changing rooms and showers.
The park will not operate or provide restrooms, maintain roads or walkways.
The health and safety of our visitors, employees, volunteers and partners are the number one priority. The National Park Service (NPS) is working with federal, territorial and local authorities to closely monitor COVID-19. NPS will notify the public when it resume full operations, and it will provide updates on its website: www.nps.gov/viis and social media channels.
Outdoor spaces, including park trails, beaches and waters remain accessible to the public in accordance with the latest federal, state and local health guidance. Moorings remain open. The waters of Virgin Islands Coral Reef National Monument remain open. Law enforcement staff will remain on duty and may be reached at 1-866-995-8467.
Visitors may visit park beaches via taxi, provided that no more than two people sit in each row of vehicle seats.
At beaches, BBQs and parties are not permitted. While visiting beaches, visitors must maintain social distancing and avoid crowding.
The NPS encourages people who choose to visit Virgin Islands National Park during this pandemic to adhere to guidance from the CDC as well as territory and local public health authorities to protect visitors and employees. As services are limited, the NPS urges visitors to continue to practice 'Leave No Trace' principles, including pack-in and pack-out, to keep outdoor spaces safe and healthy.
Updates about NPS operations will be posted on www.nps.gov/coronavirus. Check with individual parks for specific details about park operations. www.nps.gov