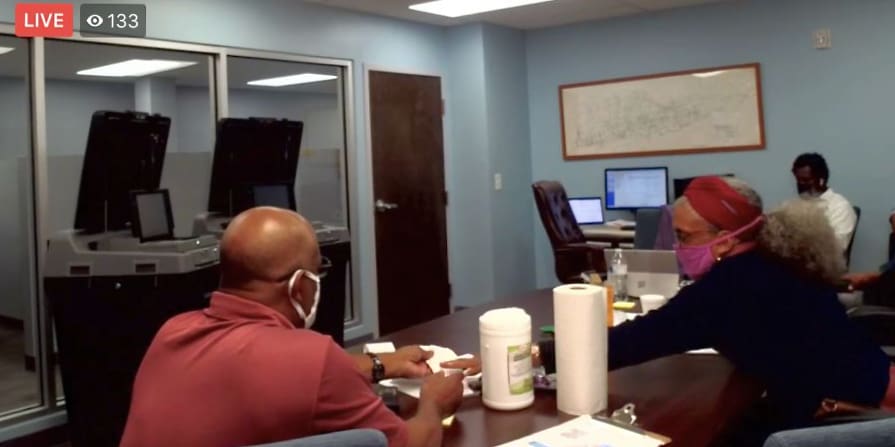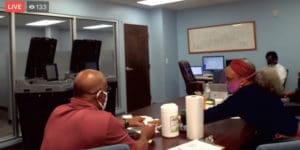 According to Elections System officials, an audit conducted of the unofficial general election results revealed that early voting numbers for St. Thomas were counted twice, affecting the results reported on election night for all candidates, but most notably Sens. Donna Frett-Gregory and Janelle Sarauw.
So far, the glitch has not changed the final winners, but rather their order from the highest number of votes to the lowest. On election night, Frett-Gregory and Sarauw flip-flopped between being the highest vote-getter for the St. Thomas-St. John District, but around 11 p.m., it was announced that Frett-Gregory emerged first with 6,454 votes and Sarauw second with 6,357. According to a release sent by Elections two days after, however, it was Sarauw who had the lead at the end of the night, with 4,248 votes to Frett-Gregory's 4,223.
Since then, the Joint Board of Elections has continued its count of absentee and mail-in ballots, and the order has changed again, with Frett-Gregory in first, but according to one St. Thomas-St. John board member, the glitch has revealed issues with communication between districts.
Elections board members from both districts serve on a joint board, but separate district committees were established in 2018 and set up much like they were before, with the caveat that election results must be reported jointly instead of separately. Speaking to the Source on Monday, St. Thomas-St. John Board of Elections district committee member Arturo Watlington Jr. explained that while no one has "pinned down" the exact person responsible for what happened, that the part of the process that was most problematic, was no one on St. Thomas-St. John knew what was being reported out at the end of the night after the district's results were sent over to St. Croix, which he said serves as the hub of computer operations.
"Early voting went over first," Watlington said. "When we finished the at-poll, the technician here compiled early voting and at-poll voting on St. Thomas and sent that over. Somehow, that was then compiled again with the initial early voting results. If we were notified prior to that going public, most of us would have been able to say no person had these amount of votes. It didn't just affect two people, it affected every candidate in every category."
As the count of absentee and mail-in ballots have continued over the past few days, Watlington said no one candidate has hit 5,000 votes, though Frett-Gregory and Sarauw were unofficially reported on general election night to have more than 6,000 each. Watlington contended that open communication between the two districts could have prevented that from happening, as St. Thomas-St. John members were not aware that the count had been doubled prior to the numbers being released.
They became aware, he said, during an emergency meeting held after the election to discuss the error. St. Thomas-St. John board members also took issue with the statement issued by the Elections System afterward, as it addressed only Frett-Gregory and Sarauw, even though the number count was off down the line. In the end, Watlington said the board is tasked with only certifying 15 senators and not what order they won in, but still could have helped to prevent the wrong numbers from going out had they been given the chance to review the final count.
"It brings out the problems of the Joint Board," he said. "That's something that would not have happened if that was a district board issue because St. Croix would not have had the authority to release information on the St. Thomas-St. John candidates."
Moving forward, Watlington said the board discussed how to prevent such a glitch from happening again, which includes not having final numbers go out without a majority of the entire Joint Board approving them.
The Joint Board will meet on Nov. 16 to certify the general election, which took place Nov. 3.