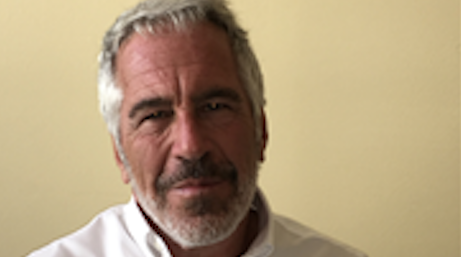 Prosecutors with the V.I. Justice Department have filed new charges in a year-old civil lawsuit against the estate of the late financier Jeffrey Epstein, amending the complaint to add names to some of the John Doe defendants.
The original filing alleged that Epstein and unnamed associates, along with principals of related enterprises, ran a sex trafficking ring through the Virgin Islands.
Attorney General Denise George has filed an amended complaint in the ongoing civil case. Filings made in Superior Court Civil Division on Wednesday named the executors of Epstein's estate as co-defendants in an alleged criminal enterprise.
Up until the time the Second Amended Complaint was filed, all of the defendants in the civil case were listed as John and Jane Does and companies with names such as 1953 Trust, Plan D, LLC, Southern Trust Company, and others, including the Estate of Jeffrey E. Epstein.
Justice spokeswoman Sandra Goomansingh issued a news release Wednesday night explaining the rationale behind the latest legal move. She said newly obtained evidence that reveals facts pertaining to the alleged scope of Epstein and his criminal enterprise in the Virgin Islands.
The complaint adds Darren K. Indyke and Richard D. Kahn, co-executors of the Estate of Jeffrey E. Epstein, as defendants, and details information regarding their involvement in the criminal activity described in the original complaint, Goomansingh said.
The statement said the "newly obtained information" pointing to attorneys and co-executors Indyke and Kahn described alleged direct participation in the business operations and financial activities of Epstein's trafficking network.
Justice officials described the two executors as captains in the enterprise. Alleged activities related to sex trafficking included, "facilitating forced marriages among Epstein's victims to secure their immigration status," Goomansingh said.
As she announced the initiation of the civil case, George said the charges were filed under the Criminally Influenced and Corrupt Organizations Act, a local version of the federal racketeering law.
In a separate filing to the court on Wednesday, Justice asked the court to grant leave for filing new charges. In that motion, prosecutors accused defendants of violating the V.I. Rules of Civil Procedures by failing to engage in pre-trial discovery.
Discovery is a process in which opposing legal parties exchange evidence and statements they may uncover and which they may use in the case going to trial. Since the defendants did not engage as was expected, Justice officials filed dozens of pre-trial subpoenas and conducted a third-party subpoena discovery process.
Following this strategy, prosecutors said they were able to interview witnesses and obtain access to court filings which were previously sealed by the courts.
Epstein was a convicted sex offender in the state of Florida at the time of his death in August 2019. He was found dead in a jail cell at the Metropolitan Correctional Center, an apparent suicide.
A few days prior to that, Epstein had been arrested by federal authorities as he arrived at a New Jersey airport by private plane on a flight from Europe. At that time he was charged with sex trafficking and was in custody on federal charges.
Two days before Epstein's death a lawyer filed his will, declaring him a resident of the U.S. Virgin Islands, where he owned Little St. James Cay and a portion of Great St. James in Pillsbury Sound, between St. Thomas and St. John.
That's where prosecutors allege the convicted sex offender transported young women and girls as young as 13 to be held captive and subjected to repeated acts of abuse by Epstein and some of his associates.