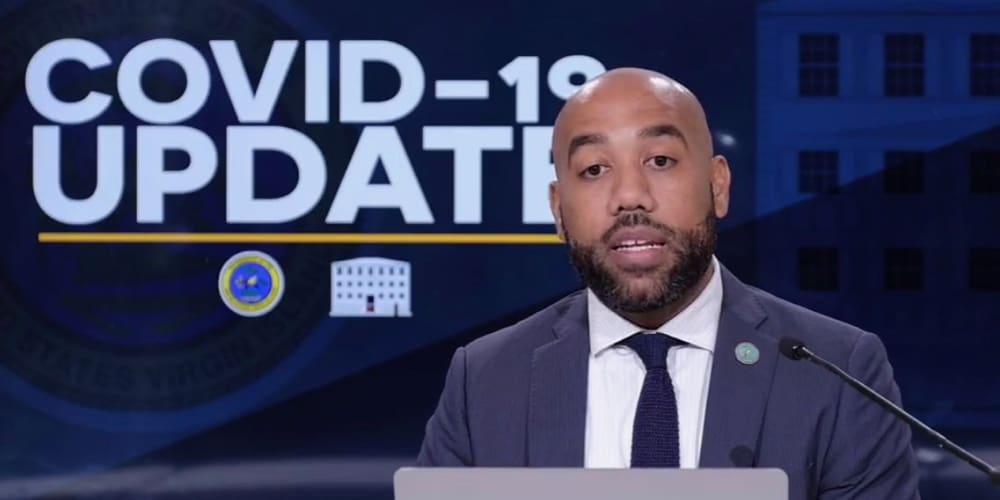 New bills, coupled with a pair of executive orders, are meant to support efforts by the V.I. Police Department to cut gun violence by establishing a clear window of declaration for firearms and ammunition being transported; mobilizing all local peace officers to add manpower; and establishing an advisory council to coordinate strategic interventions for perpetrators.
The announcements at Monday's weekly news briefing come after back-to-back weeks of gun violence across the territory, including a deadly weekend on St. Croix that left five dead.
Speaking at the news conference, Government House Communications Director Richard Motta Jr. said bills sent to the Senate seek to clarify reciprocity requirements for legally carrying and transporting firearms into the territory by both residents and visitors. If approved, the bill would require a 24-hour notice of intent to import firearms, which would trigger a VIPD search and declaration.
"This legislation further complements efforts to intercept illegally smuggled firearms undertaken by the VIPD and agreements currently being coordinated with the V.I. Port Authority and the territory's airline partners," Motta said.
Meanwhile, the first of two executive orders activate all executive branch peace officers territorywide to perform safety functions under the direction of the V.I. police commissioner for at least 16 regular, non-overtime hours per month. It also mobilizes the V.I. National Guard, adding to VIPD's manpower, allowing, Motta said, for "increased and effective high-visibility policing."
A second executive order establishes the Governor's Advisory Council on Community Violence Intervention, made up of government, private sector, nonprofit, religious and community advocates coordinating strategic interventions and contributing resources to complement the newly established Office of Gun Violence Prevention. Staff recruitments are already underway, Motta said.
Motta added that search and rescue teams are actively trying to find two missing persons:
St. Croix resident Michael Emmanuel, who has been missing for four weeks, and Sarm Heslop, who was reported missing on St. John last week. A $3,200 reward is being offered for information on Emmanuel, who is 80 years old and suffers from Alzheimer's.