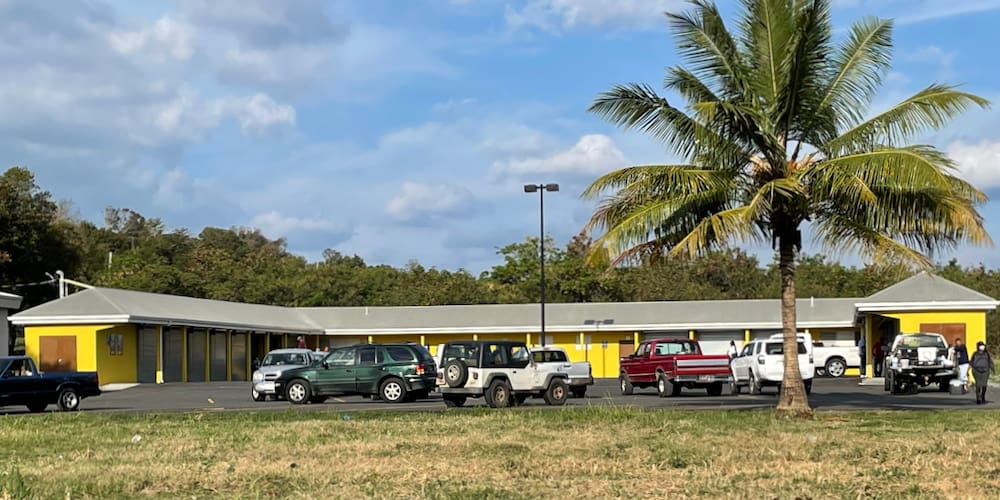 People driving by the La Reine Fish Market on St. Croix Saturday may have noticed more activity than Saturdays in the recent past. More than a month after the groundbreaking, the facility is now 50 percent occupied, according to Howard Forbes Sr., director of the Department of Planning and Natural Resources.
"To date, there are nine out of the 18 stalls that are currently being rented," Forbes said.
Anyone selling fish in the vicinity of the La Reine Fish Market without a stall has been removed as of April 9. This angered some of the fishers who use the area to sell their catch, a few of them – who wished to remain anonymous – saying the fee for the market space is too high. They also told reporters the facility was not ready.
Jamal Nielsen, media coordinator for DPNR, discounted those complaints, pointing out that the facility was up and running and calling the $150 fee to rent a booth in the space "more than a fair.
Forbes agreed.
"Some fishers who have already obtained a stall already paid a year and a half in advance," Forbes said.
Nielsen said a news release had been distributed inviting commercial fishers to apply, and listing the stall rent at $150 month, with the cost of cleaning stations $75 monthly. A valid health card from the Department of Health is required for all tenants, and they are responsible for their own utilities.
According to DPNR, there are 114 licensed commercial fishers on St. Croix.
"We can't speak for the fishers. We have marketed the facility. They know about it. There is nothing preventing a commercial fisher from applying," Nielsen said. "Not because we have the fish market open, that does not signify that all fishers are selling across the island will want to come inside the fish market."
Fisherman Gerson Martinez is one of the fishers who have paid 18 months in advance to have a stall at the newly refurbished La Reine Fish Market, though he made the payment more as a fallback measure.
"I do not really use the market because our catch is sold straight to restaurants. I just bought it in case in the future that I need it, but you don't really see me there every day, just once in a blue moon," Martinez said. "We do not have as many fishermen as before. A lot of people are older or have left the island."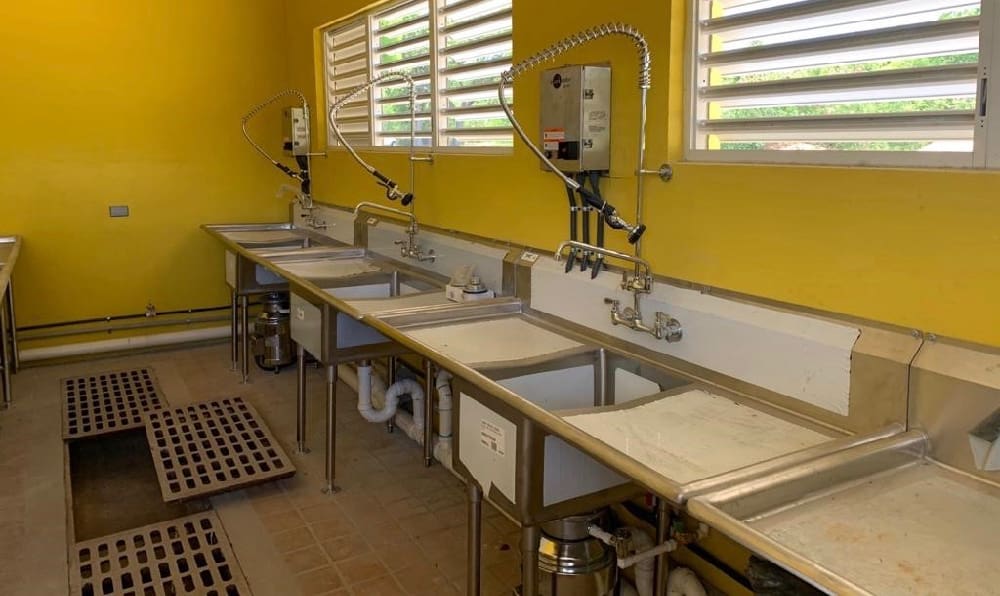 The fish market has been closed since 2007 and since then has undergone renovations. The Feb. 24 ribbon-cutting ceremony unveiled the facility's 18 stalls and 12 cleaning stations, which include a sink and running water.
The facility also includes security cameras, a 20,000-gallon holding tank for fish waste and ice machines. DPNR plans to install fencing and will hire a janitorial service.
Anyone interested in becoming a tenant at the La Reine Fish Market can contact the Department of Planning and Natural Resources at 340-773-5774.