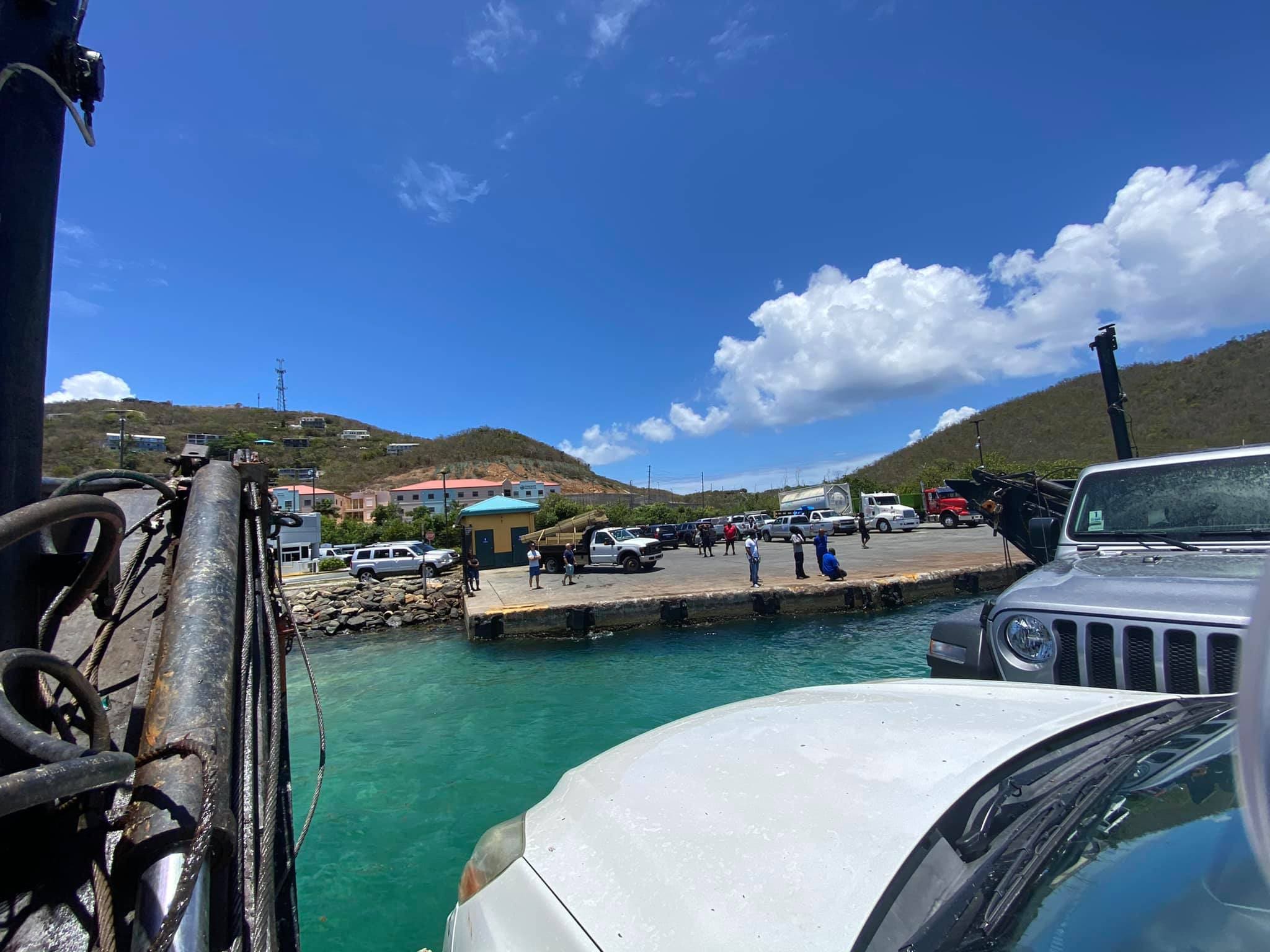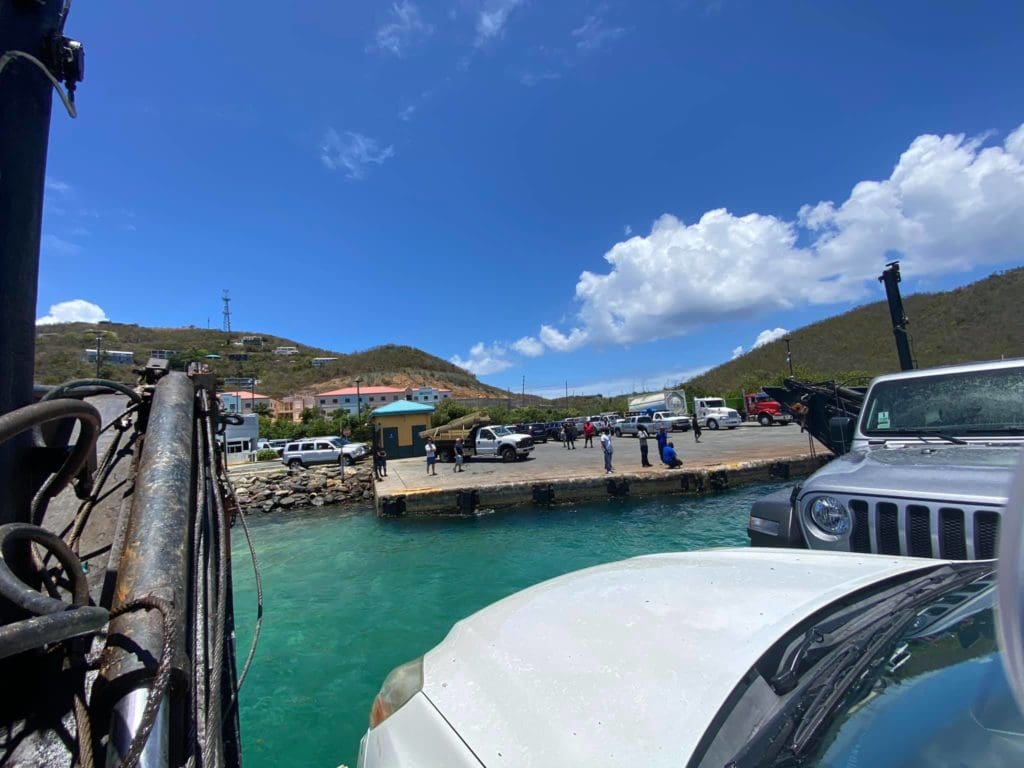 Motorists arriving at the Port Authority barge ramp on St. Thomas were met with delay on Monday when the ramp of the car barge they were traveling on dropped into Pillsbury Sound a few yards short of their destination. A Port Authority spokesperson said quick thinking and some heavy equipment saved the day.
A photo posted to social media captured what, for a moment, was the surprise ending to a regularly scheduled trip between Cruz Bay, St. John, and Red Hook, St. Thomas, on board the motor vessel General II. A handful of bystanders stood at the foot of the concrete bulkhead, looking down toward the water.
Onboard the barge, a passenger using the social media name Savanah Willow left a comment as she snapped a shot of a jeep loaded nose-in, tail out in a then-precarious spot. "The cable bust and dropped the car ferry loading ramp into the water," she wrote.
Port Authority Public Information Officer Monife Brathwaite provided details about the Monday incident. "It was arriving [and], as far as I know, the cord that connects the ramp broke. We called a crane, and we were able to get the ramp out of the water," she said. Shortly thereafter, the ramp was positioned into place, allowing motorists to disembark.
The recovery operation took about an hour, the spokesperson said.
Brathwaite said it was the first time in the close-to-20 years that she has served at the Port Authority that she has heard of a barge ramp detaching from the vessel while in transit.
An attempt was made to contact the owners of General II for comment. A call made to Global Marine LLC, of Cruz Bay was answered by a recording, saying the occupants were out of the office.