Bringing in 11 guns and hundreds of rounds of ammunition after a New Year's Eve roundup, the V.I. Police Department was able to make a small dent in the number of firearms on the streets but had barely "scratched the surface," according to Police Commissioner Ray Martinez.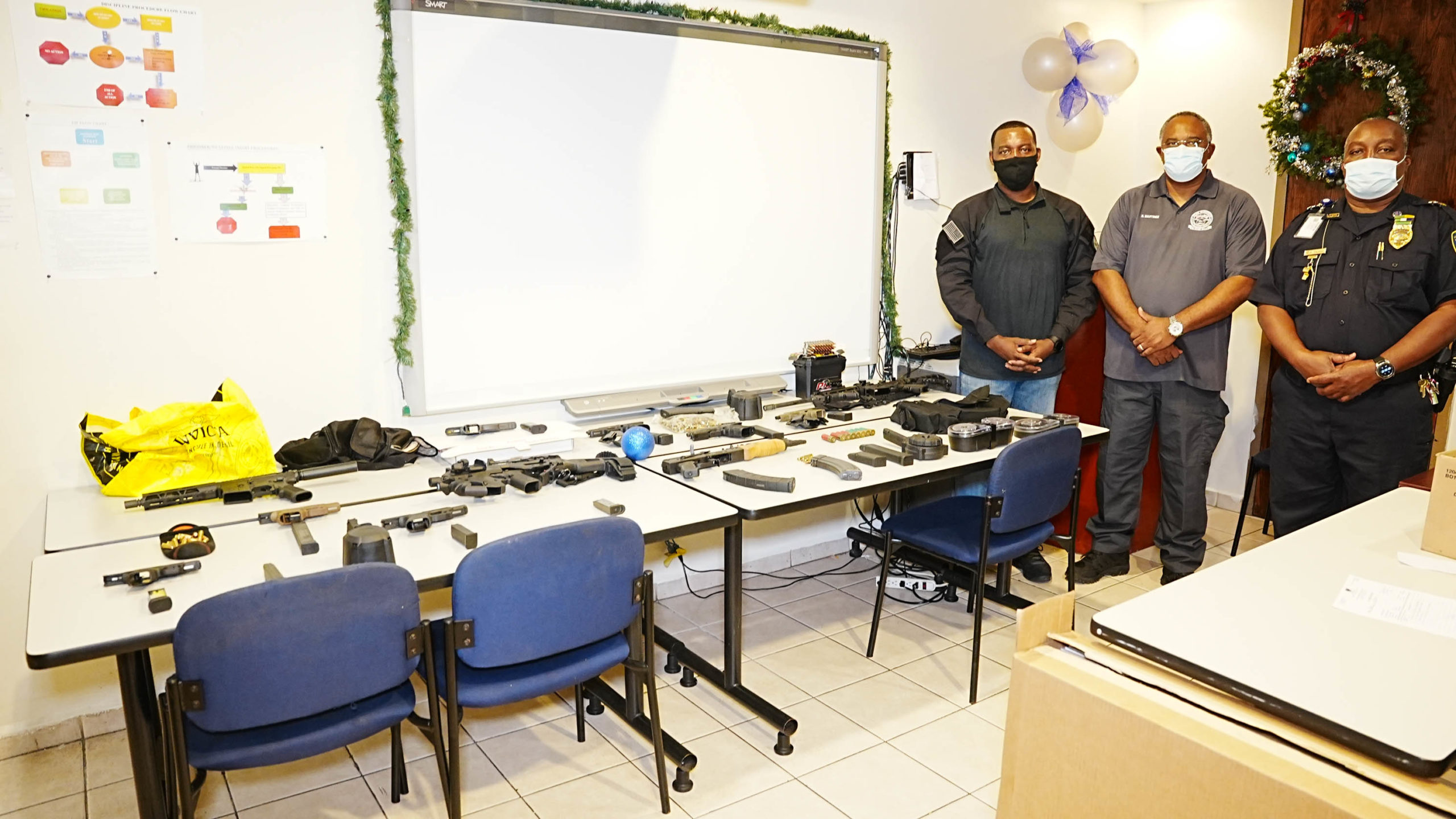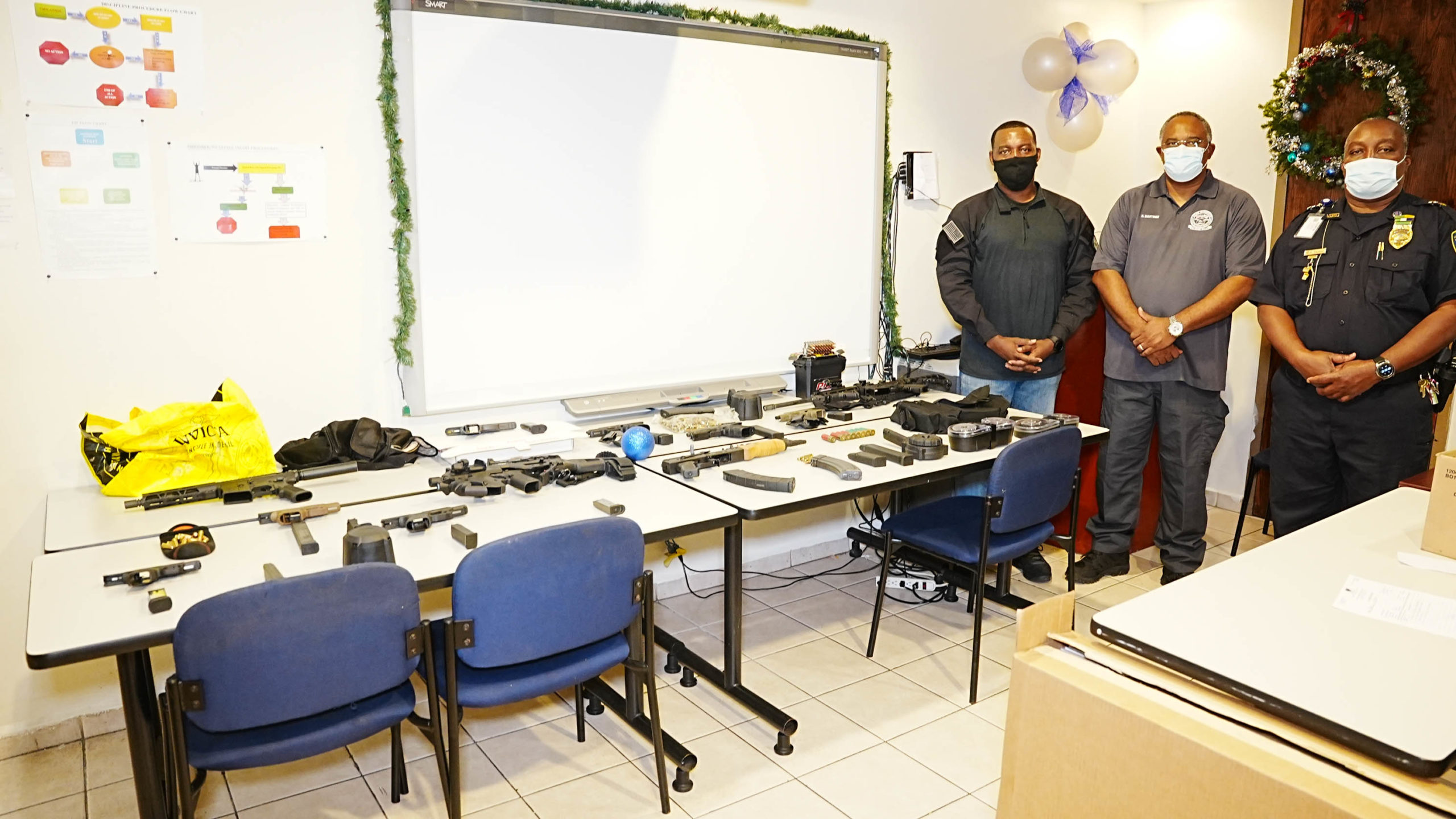 Though Martinez was hopeful that "Operation Silent Night" – designed to cut down on the celebratory gunfire that rings out across the districts each New Year's Eve – was one in many ongoing initiatives that would help the dent deepen. Along with bringing in the nearly dozen guns on St. Thomas – including three assault rifles and eight semi-automatic handguns – Martinez said police had arrested two for firearms possession and turned up leads for future arrests.
Meanwhile, a rotation of officers – including those from partner agencies such as Planning and Natural Resources, Licensing and Consumer Affairs, the V.I. Superior Court, and Port Authority – were stationed around specific areas of concern, including Estate Grove and Sion Farm on St. Croix, along with Oswald Harris Court, Kirwan Terrance and neighborhoods around Estate Tutu on St. Thomas.
Where patrols were visible, gunfire was reduced, Martinez said, and where they weren't, the department's Shot Spotter technology was able to pick up when weapons were discharged and lead officers in. The guns were rounded up in the areas of Anna's Fancy and Agnes Fancy on St. Thomas, Martinez added.
"We hope that with these strategies – using high-visibility patrol, intelligence, and technology – will help us continue to hit these areas aggressively and make these kinds of confiscations," Martinez said.