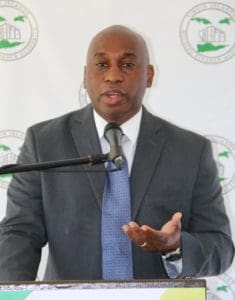 With V.I. Housing Finance Authority Executive Director Daryl Griffith stepping down from his position Tuesday, Chief Disaster Recovery Officer Dayna Clendinen was announced as the agency's acting executive director for the interim.
Housing Finance Authority officials say Griffith announced his resignation more than a month ago, and was asked by the governor to stay on. However, Griffith explained that would like to explore a new opportunity. His last day on the job was Feb. 15.
"On behalf of the entire VIHFA team, we thank Director Griffith for his years of dedication and service and wish him success and congratulations on the next steps in his professional journey," Clendinen said in a statement from the Finance Authority. "When I joined VIHFA, I was excited for the opportunity to collaborate closely with Director Griffith in helping to rebuild our territory, and I am excited now to be able to continue this transformational work," she continued.
The Housing Finance Authority reports it has undergone a major burst of growth during Griffith's tenure, spurred in large part by the addition of almost $2 billion in Community Development Block Grant–Disaster Recovery money being added to the its management portfolio.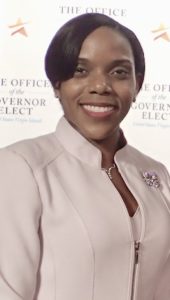 Earlier this month, in a series of meetings with U.S. Department of Housing and Urban Development officials in Washington, D.C., Housing Finance Authority officials spoke of their commitment to fixing internal processes and staff training to ensure that the territory maximizes the use of its federal dollars and improves the speed at which those funds are disbursed, driving the successful completion of the dozens of programs in progress.
Reportedly at the top of the priority list are: improving efficiency within the Emergency Rental Assistance Program by building capacity and integrating additional technology for processing; making a push under the Envision Tomorrow Homeownership and Rental Programs to clear the backlog of applications in the pipeline and help existing clients complete the process; and finding new opportunities for homeownership, including a "Buy a Lot, Build a Home" initiative that would dedicate money toward development.
"VIHFA remains committed to its original mission of unlocking the door to affordable housing in the territory," Clendinen said in Thursday's announcement.
"But, we are also driven to expand that mission by dedicating ourselves to seeing through to successful completion all of the Disaster Recovery programs begun within the last few years. The road ahead is very bright for the Virgin Islands Housing Finance Authority and the VIHFA team and I am excited to continue this critical work for the people of the territory," Clendinen said.