A judge has denied attorney Martial Webster's motion to withdraw as counsel for Stephanie Barnes as the former V.I. Casino Control Commission consultant faces a May sentencing date on theft and conspiracy convictions.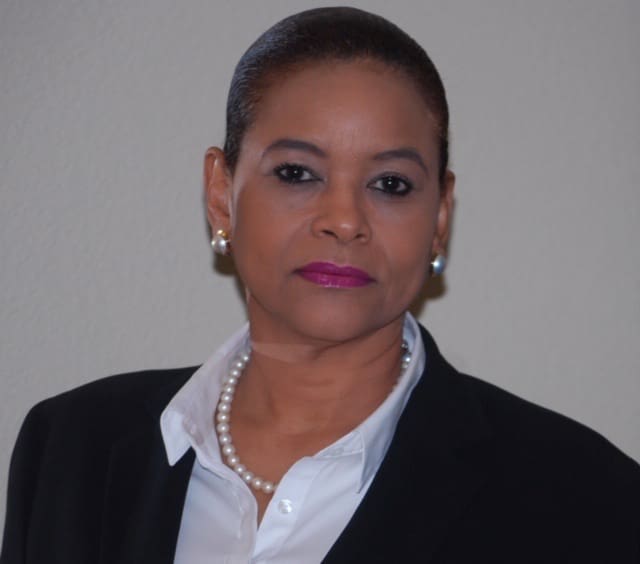 Webster had cited Barnes' inability to pay him or to pay for transcripts from her trial, so he can prepare a motion for acquittal, known as a Rule 29 motion, because she has been unemployed since August 2018. However, Chief Judge Robert Molloy on Tuesday denied the attorney's request, saying it would be prejudicial to Barnes.
Barnes was found guilty by a jury on Dec. 23 in District Court on St. Croix of conspiracy to commit theft from programs receiving federal funds, receipt of government property, and filing false tax returns. She has been incarcerated since Dec. 27 and is scheduled to be sentenced on May 19, when she faces up to 10 years in prison.
"The Court finds that Barnes would be severely prejudiced by permitting Attorney Webster to withdraw at this stage. The deadline in this case for Barnes' renewed Rule 29 motion is March 31, 2022. That deadline has already been extended numerous times, both at the close of trial and again on February 9, 2022. The Court further made clear in its February 9, 2022 Order that this deadline will be 'strictly enforced,'" Molloy wrote in denying Webster's motion.
"To either bring in new counsel to draft a motion in roughly three weeks without having been present for the trial itself and being bound by the arguments and strategy employed in the trial, or to require Barnes to do the same if she were to proceed pro se, amounts to an insurmountable prejudice against Barnes," Molloy wrote.
Webster has avenues to seek repayment, including in civil court, said Molloy, and the consequences of his not being paid are far less damaging than the consequences to Barnes if he were to withdraw from the case.
However, the judge allowed that "once the outstanding Rule 29 motion is fully briefed, and Barnes is thus in a substantially different position insofar as the imminent prejudice incurred by her counsel's withdrawal, Attorney Webster may choose to refile his motion to withdraw."
Barnes, along with former Casino Control Commission Chairwoman Violet Anne Golden, was accused of taking close to $300,000 in funds approved for agency operations and spending it on trips, clothing, entertainment, and other unapproved items. Investigators said Golden hired Barnes in 2015 to work as a consultant, developing programs to help people with gambling addictions.
The irregularities in spending and administrative functions were brought to light by an investigation of the Office of the V.I. Inspector General in 2018. The audit's findings led to a referral to the FBI. Golden and Barnes were indicted on July 11, 2019, and arrested a week later on July 18, 2019.
Golden pleaded guilty to misappropriating $295,503 of government funds in January 2020. She was sentenced in August that year and was released in September 2021 after serving her sentence. The former commission chairwoman appeared at Barnes' trial to testify on behalf of the prosecution.
If given the maximum penalty on the conspiracy charge, Barnes could face 10 years in prison.